Description
You've probably heard that Facebook Ads are on the rise and that your business needs them in order to grow. Well those are not rumors, it's true. Facebook can be a gold mine for your business, if done right. No matter how big or small your business is, and no matter how large or limited your budget is, Facebook can help you reach your target customers.
Join other entrepreneurs, small business owners and career movers and shakers looking to learn the key strategies behind Facebook Ads. Learn the fundamental building blocks of creating a Facebook ad, setting objectives, and gaining new customers and signups. You will leave this class having created your very first, effective Facebook ad.
Spend a Saturday afternoon in a tailored class specific to jumpstarting your Facebook advertising strategy.
In this workshop you will:
Learn why Facebook Ads are so effective, and becoming even more popular than Google search
Navigate Facebook's ad platform, getting familiar with key terms and basic components
Draft and plan out your ad copy, messaging and ad creative
Define your marketing objectives and select your objectives within Facebook's Ad Manager
Create and define your target audience
Learn the difference between audience types and capabilities, including building custom audiences including uploading your customer list, building look-a-like audiences and audiences based on your website visitors
Learn how to create a Facebook and Instagram Lead Ad, one of the most effective type of ads within the Facebook platform
Q&A, trouble shooting, and creation of an effective Facebook ad
Workshop fee includes: Guided instruction, water, coffee and light snacks.
Please bring: Laptop, pen and notebook.
Instructor: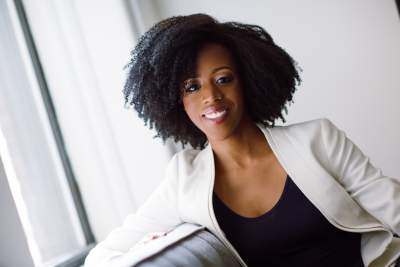 Jenny Miranda
With over 15 years in the media and publishing industry and core experience working in the heart of New York City's advertising hub, Jenny has developed an expertise in content marketing, brand storytelling and digital strategy while uncovering what all businesses seek, more sales. Jenny Miranda edcuates and consults SMBs and entrepreneurs on digital marketing strategies to engage and attract more customers. Her professional experience stems from working for both The New York Times and Tribune where she helped globally recognized companies such as IBM, Samsung, and Macy's develop media advertising strategies and reach a targeted audience. Her previous projects also include work with early and late stage startups to help them grow their businesses and ramp up their content marketing strategies, stemming from digital advertising to social media to email automation and conversion marketing.
Who's this workshop for:
This workshop is designed for professionals that are looking to grow their business potential. Small business owners, entrepreneurs and solopreneurs leave this course with a defined marketing objective, which will lead to a more effective ad strategy. Professionals that are looking to advance their careers in digital marketing will find this workshop essential in getting them the skills and know-how to needed to progress in their digital marketing careers.
This course is for you if:
You are a small/medium sized business owner running a business with a light marketing team
You are a corporate executive looking to learn the fundamentals behind Facebook advertising before you higher a team in-house to execute
You are an entrepreneur or starting your own business
You are a marketing associate or manager who has traditional marketing experience, but minimal digital marketing know-how
You are a person who learns by doing; and you are committed to doing after you have learned
Register early as seats are limited. Tickets are non-refundable.
Testimonials
"Awesome workshop! Thanks to Jenny for being incredibly prepared for the meeting, for being a fantastic presenter, and most of all for sharing so much useful information. Really great to meet other attendees with similar goals / interests as well!" Lucienne P., Interior Designer
***
"This talk is gold. Definitely left feeling much more equipped to compete in the social media game. Thank you Jenny!!" Wes A., Photographer
***
"Jenny was really friendly, prepared and informative. She gave so much useful information that I am still trying to digest! It was fun meeting the great group that showed up too." Carol G., Fashion Industry
***
"Jenny Miranda helped me figure out a content strategy for my Instagram account. Within two weeks of applying Jenny's strategies, I saw a growth in the number of followers and engagements." Farah R., Attorney
For more information on this workshop, please visit the event page or for more information on instructor, visit www.jennymiranda.com