Women Wednesdays Entrepreneur Series — not just for women — a series open to ALL entrepreneurs in the KC area. UP NEXT: SOCIAL MEDIA SERIES
About this Event
Women Wednesdays Entrepreneur Series — it's not just for women...this NEW series is open to ALL entrepreneurs in the Kansas City metro area interested in attending. No matter what stage your business is in — whether a start up or an existing small business — WBC can help! Kansas City Area Businesses Grow Here.
NEXT UP IN THE SERIES
Facebook 201 for Business
Why Facebook is important for your business. Fast Facts Highlights & Trends of the 4 biggest Social Media platforms. The difference between a personal and business page. What to post on each. Deep dive into how to use Facebook for your business. Tips for building your Facebook Social Media Calendar, Tools for your Facebook Social Media Calendar.
DATE: Wednesday, March 10, 2021
TIME: 1 to 2:30PM
COST: FREE
WEBINAR LINK
WBC will email the Webinar LINK information to ALL registered attendees prior to the start of the event.
WEBINAR OVERVIEW
This series of Social Media classes designed for business owners, specifically addresses the concerns of a post-Covid-19 business world, detailing strategies, tactics, and best practices.
In order to have the best ROI for future social media/marketing efforts, business owners must have a deep understanding of each channel, optimize each channel for its optimum potential, and create a social media plan that links back to your business goals.
When you have the most up-to-data information about social media and know how to use it, you can offer great content and communications to your target demographic that will drive website traffic and conversions and reach your business goals.
With the added challenge of working through a pandemic, business owners must understand the business case for social media and learn how use it effectively.
Content is designed to teach attendees:
The business case for social media
The most up-to-date information on each platform, including target demographics
The current impact of Covid-19 on each platform
Social media terms
Establishing metrics and measure against your KPIs
Creating on each platform
Information on developing consistent messaging across platforms
Creating a social media plan
Understanding differences in B2B and B2C use of each platform
Current examples of organizations/accounts who are utilizing social media today in a smart way
This webinar series works as a group of webinars that will build upon one another, or each webinar can be taken individually. The 201 webinars are designed for interactive discussion as well as some Q&A at the end.
PRESENTER BIOS
Aviva Ajmera, CEO and Co-Founder of SoLVE KC
After almost 25 years of leading strategy creation and implementation, new product development, brand management, consumer marketing and organization re-design, there's no marketing problem Aviva hasn't SoLVEd.
Aviva founded her Kansas City based consulting firm, SoLVE KC, with the mission to help Kansas City Businesses grow. Offering a unique, hands-on approach to business consulting, SoLVE's clients are both B2B and B2C, and range from $600M national corporations to $500M regional companies, and also include local small business owners and start-ups. Aviva supports clients across numerous industries including Consumer Product Goods, Construction, Wedding, Publishing, Wealth Management, Higher Education, and non-profit organizations.
With a passion to support, mentor, and teach small businesses and entrepreneurs, Aviva and SoLVe KC have partnered with many key organizations around Kansas City. A highly regarded speaker and presenter, Aviva has taught SoLVE IT! Classes at The Central Exchange, Arvest Bank, Microsoft, Johnson County Community College, Score Mentors, the Helzberg Executive MBA program at Rockhurst University, and the Women's Business Center.
Prior to SoLVE, Aviva was a partner with The Partnering Group and worked for Accenture. She's consulted for blue chip companies including Nestle USA, Post Foods, Sara Lee, Kimberly Clark, LG Electronics, Bauer Hockey, 3M, Northwest Airlines and Fingerhut.
As a Senior leader at Hallmark Cards, Aviva championed cross-functional teams in Product Development, Innovation, Retail, Corporate Strategy, Customer Strategy, and Business Transformation. She launched, grew and re-invented iconic marketplace programs, partnering with many brands and retailers such as Disney, Starbucks, The Komen Foundation, Walmart and Walgreens.
Having been on both the consulting and the client side of the relationship gives Aviva a unique perspective on working with clients.
Aviva is an accredited Angel Investor and the former Board Chair with the Women's Capital Connection, Kansas City's only female Angel Investing group. She is an active member of the Central Exchange and currently serves on several Kansas City Boards including the Kansas City Ballet and Children International. Aviva has served as the Upper School Chair for Pembroke Hill School Executive Council and she has served on the Board of TomboyX in Seattle, WA.
In 2018, Aviva was an award recipient of Kansas City Business Journal's prestigious Women Who Mean Business Award. She is also a frequent contributor to the Kansas City Business Journal's Leadership Trust.
Aviva has a BA in Economics and Policy Studies from Rice University; MBA in Marketing, Management & Strategy and Non-profit Management from Kellogg School of Management, Northwestern University.
Born and raised in Upstate New York, Aviva has made Kansas City her home for 25 years. She is married with 1 daughter, 3 "bonus" children, and four grandchildren. Aviva enjoys running, yoga, entertaining and traveling.
AND
Christina Hager, President and Founder of Ovations Digital
Christina Hager is the President and Founder of Ovations Digital, a social media & digital marketing consultancy, as well as a member of the 2019 Forbes Communication Council, and a published writer for Forbes.com. Her insights and ideas regarding social media marketing have appeared in Inc.com, People Maven Magazine, National Jewelry, Capterra Magazine, and numerous podcasts, and she is a highly sought after executive speaker on social media and digital tactics and strategy.
With a long-standing reputation as a master communicator due to her career as a professional opera singer, Ms. Christina Hager has leveraged her innate gift for messaging and storytelling into becoming an adroit digital marketing strategist, helping companies enhance their market position through digital and social media communication. She holds consultant positions with numerous businesses and individual projects in the B2B and B2C industries, including health and wellness, executive and change advisory, beauty, skincare, business consulting and career services, e-commerce, luxury goods, not-for-profits, and the performing arts.
Ms. Hager also assists corporate leaders and entrepreneurs, from small-business owners to Fortune 500 executives, and excels at developing thought leadership credentials for her clients through her ability to promote their insights in top industry outlets like Forbes, Inc.com, U.S. News and World Report, Business.com, and Thrive Global.
Owing to her significant experiences as both an opera singer and as a board member for numerous not-for-profit entities, Christina brings a unique, valuable perspective to any arts focused organization. A proud champion of the arts both outside and within her KC community, Ms. Hager is exceptionally capable in her ability to support and expand your company's business and artistic goals through digital and social media channels.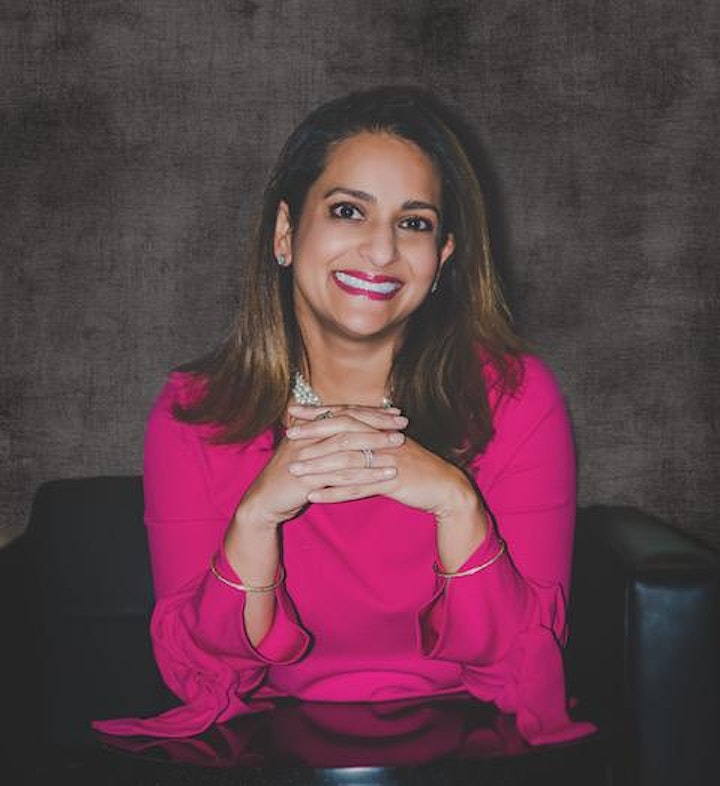 Aviva Ajmera, CEO and Co-Founder of SoLVE KC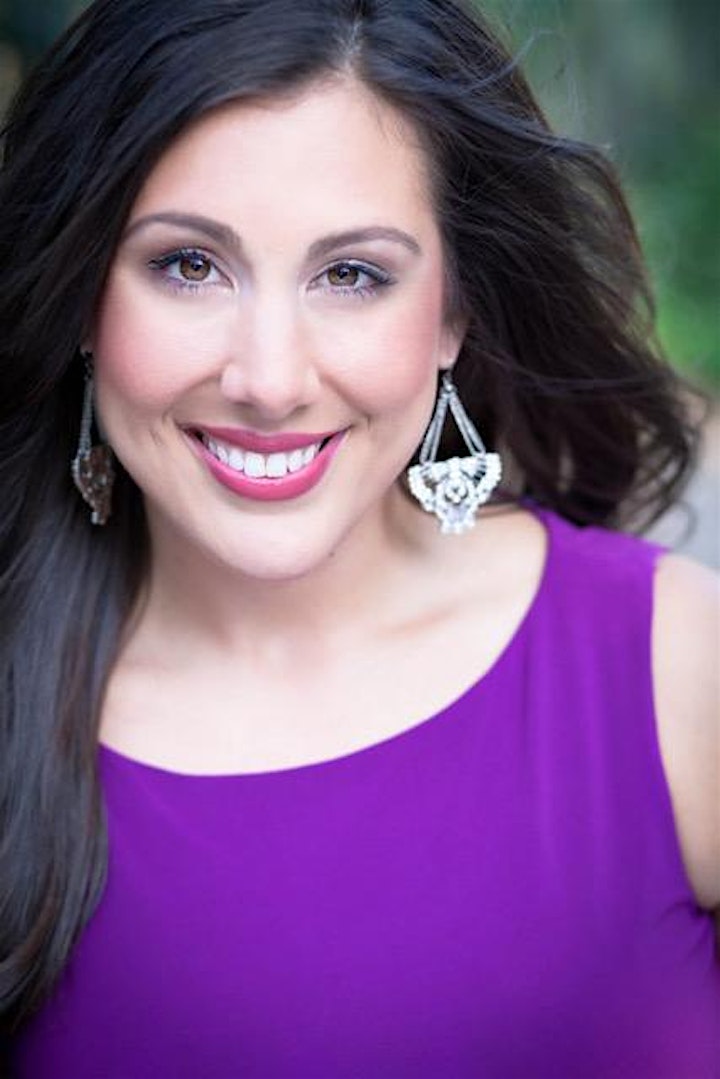 Christina Hager, President and Founder of Ovations Digital