An online event for anyone interested in "reverse aging" their face naturally with face yoga.
About this event
Face Yoga 101 with Alice Inoue
Did you know you can "reverse age" your face naturally by simply exercising and massaging it? Join Alice Inoue, founder of Happiness U, as she shares what Face Yoga is, and takes you through a full facial exercise session which will include facial exercises, depuffing, sculpting, massage and accupressure. Alice became Face Yoga trained and certified after she experienced remarkable results on her own face. In this session, Alice will combine intention setting, with an inner-wellness focus so it becomes a time of ultimate self-care where we work on both inner and outer beauty all at once.
What is Facial Yoga?
Facial Yoga is a natural way of looking and feeling younger and healthier with an added sense of relaxation and well-being. It's a combination of face exercises, face massage, face depuffing, face acupressure and face relaxation. It focuses on all well-being techniques for the mind, body and spirit. In Alice's face yoga classes, she combines the traditional with the modern, meaning that many techniques are rooted in Eastern philosophies and practices that have been used for thousands of years in India, China and Japan. At the same time, she bases the classes on modern research and proven techniques which include the science of the face, how it is composed and how it should be treated.
About Alice Inoue
Nationally award-winning author and life expert, Alice Inoue, loves to inspire positivity, mindfulness, and purpose in others. She is Hawaii's thought leader and celebrated expert on creating a meaningful and joyful existence, and has helped thousands of organizations and individuals over the past 20 years. Her insights and life wisdom are featured in her eight books on self-growth and happiness, as well as in her long-running column in MidWeek, Hawaii's largest publication. She is the founder of Happiness U, an organization in Honolulu devoted to personal transformation that helps both companies and individuals. Happiness U recently moved into the field of rejuvenation for those interested in reverse-aging through mindset, lifestyle, face and vision exercises. Alice is certified as a Face Yoga instructor through the Danielle Collins Face Yoga Expert Academy in London, accredited by the International Institute for Complementary Therapists, and has done additional study with trainers in Japan and New York, as well as deeper study with a supertrainer in South Africa.
Her Personal Results
Just as the body needs regular exercise to stay toned and firm, the 57 muscles in the face and neck also need to be exercised. Alice had never exercised her face before, and found facial yoga when her jowls and droopy eyelids started bothering her. Since the muscles in the face are attached to the skin, by toning the muscles, the skin is lifted and naturally reduces sagging, lines and other signs of aging.
Before and After (30 days)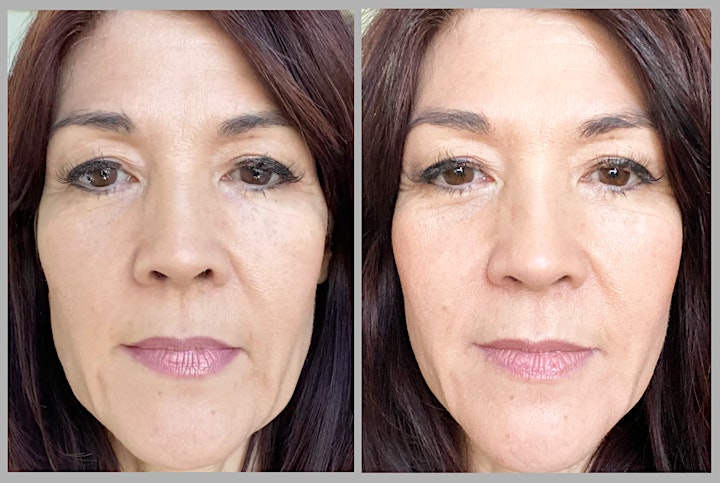 Before and After (2.5 months)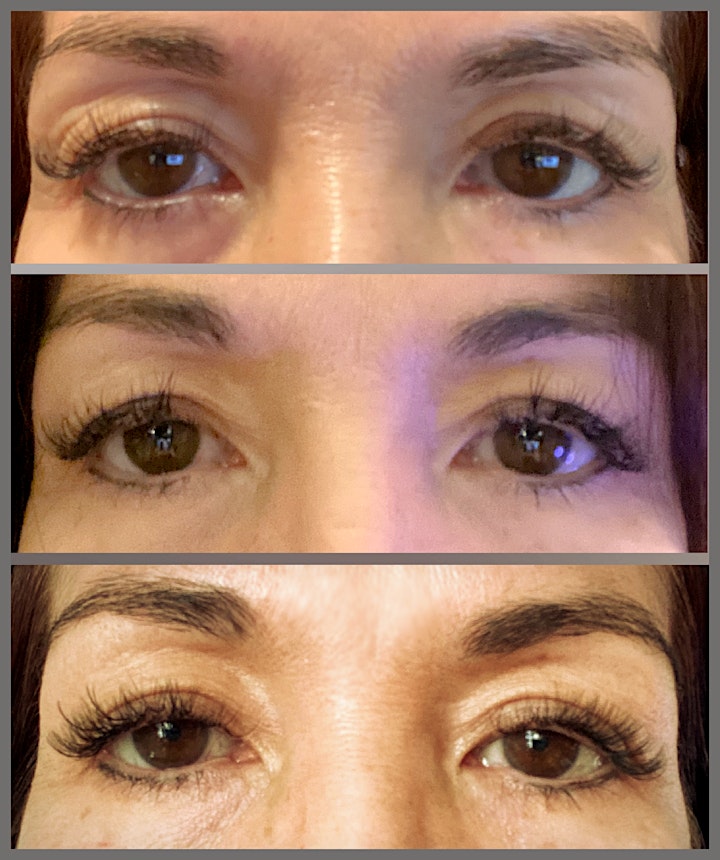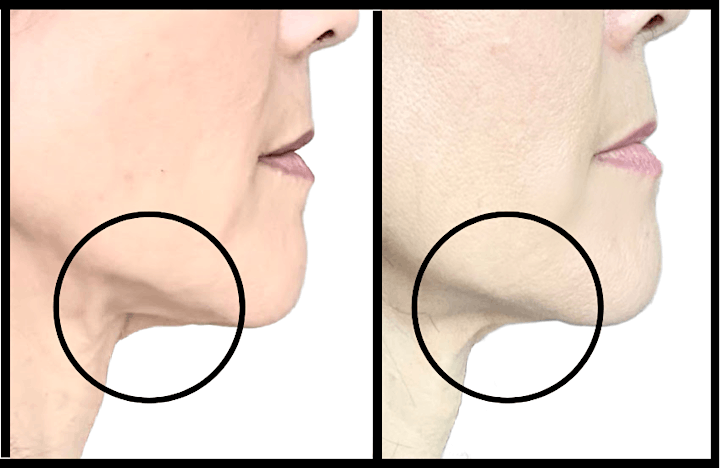 Before and After (4 months)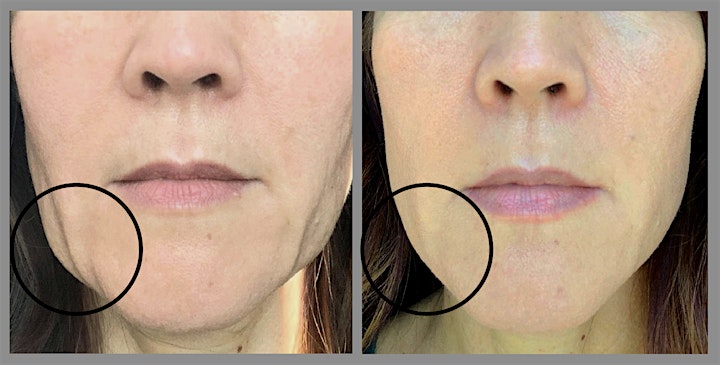 The Youthify Face Club
Alice started a Face Club under the umbrella of Happiness U's new "Youthify" division in order to share more about this incredible practice, and lead men and women through a complete understanding of our face. In the foundation course (five hours over four weeks), Alice teaches everything from basic anatomy, upper and lower face exercises, massage techniques, depuffing procedures, moisturizer application, dry brushing of the face and body, lymphatic drainage, understanding the microbiome of the skin, how to use the gua sha and roller plus so much more.
The next Face Club course dates TBD.
Join live, or receive the recordings. Join all private workout sessions after completing the foundation course, for $20 per class.
Course Cost: $249 which includes all classes, videos, dry brushes, gua sha and roller, as well as facial oil for the massage. Follow Happiness U on Eventbrite to be notified on when the next course is.
Alice's Thoughts on Beauty
Anything you do to make yourself attractive on the outside (cosmetic procedures, clothing, makeup, face yoga, etc.) activates your inner beauty and confidence. Why? We live in a world of balance, and as such, inner beauty and outer beauty complement each other. Outer beauty is not superficial, as some may think, and is intrinsically connected to inner beauty. The key is to realize that both types of beauty play a role in activating the other. Mastering both inner beauty and outer beauty is important because, when one begins to gradually fade, the other will magnificently rise and shine.