Face-to-Face with Feral Freedom

Wednesday, October 9, 2013 from 7:15 AM to 5:15 PM (EDT)
Event Details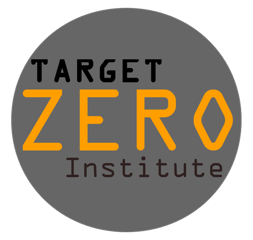 The Target Zero Institute and Maddie's Shelter Medicine Program at the University of Florida are pleased to bring together the nation's top directors of municipal shelters, spay/neuter clinics, and trap-neuter-return programs to share their secrets for ending the euthanasia of cats for population control. They will share their real-life epiphanies that resulted in sustainable programs that changed outcomes for cats nearly overnight. 

This conference was designed to bring to bring these innovative leaders together with decision makers from agencies that have resolved to be more effective and humane in their community cat management. The conference is capped at 100 attendees to assure there is adequate opportunity for discussion and networking as well as to see the facilities where these great programs take place.
Face-to-Face with Feral Freedom will be open to the public, however, if you are attending the Best Friends Animal Society: No More Homeless Pets Conference (Oct.10-13), registration is free. If you are not attending the conference, the price is $50.
This workshop will include Continuing Education (CE) certificate (Veterinarian/Vet Tech/CAWA) and will provide a CE certificate for the Maddie's Shelter Medicine Track. Please contact nicole@targetzeroinstitute.org for more information.
7:15 to 8:00 a.m. Check-in and Continental Breakfast
8:00 a.m. to 8:50 a.m.:  Session I
Face-to-Face with Feral Freedom: Saving Community Cats
Rick DuCharme and Scott Trebatoski
The Feral Freedom Program is an innovative program that has decreased feline shelter euthanasia between 25 percent and 50 percent in every shelter in which it has been fully implemented. This presentation will bring the attendees "face to face" with the Feral Freedom program and allow participants to fully explore all facets of this life-saving program. Data will be presented to fully explain the complex dynamics a Feral Freedom program can have on shelter populations and live release rates. 
 Learning Objectives:
Develop and implement a community cat management program for the entire community

Recognize and evaluate the dynamics of a Feral Freedom program on the shelter population

Summarize and prepare reporting to showcase results and immediate success in saving lives

9:00 a.m. to 9:50 a.m.:  Session II
Big Problem, Big Solutions: Mega Spay/Neuter Clinics
Dr. Kelly Farrell
Dr. Kelly Farrell is the Medical Director of First Coast No More Homeless Pets Spay/Neuter Clinic, which is one of the largest spay/neuter clinics in the country. This workshop is designed to familiarize attendees with the inner workings of a Mega Spay/Neuter Clinic that performs 25,000+ surgeries annually. FCNMHP's targeted spay/neuter programs have been instrumental in decreasing shelter admissions in Duval County by more than 50 percent over the last decade.
Learning Objectives:
Evaluate the efficiency of a spay/neuter clinic by comparing it to this type of mega clinic

Evaluate the patient flow of a clinic, identify chokepoints and reorganize for maximum efficiencies and targeted strategies

Evaluate pet sterilization programs for effectiveness
10:00 a.m. to 10:50 a.m.: Session III
Outstanding Animal Control Programs:  Moving Towards No Kill
Scott Trebatoski
The past two years Jacksonville Animal Care & Protective Services (JACPS) has been named Florida Animal Control Association's "Outstanding Organization of the Year". This rare back-to-back recognition is a testimony to what is one of the most efficient animal control organizations in the country. JACPS has made significant improvements towards no-kill animal control while suffering drastic budget cuts. In 2007 JACPS had an 81 percent euthanasia rate with a $5 million budget and 62 team members; by 2012 the euthanasia rate had been reduced to 31 percent while the budget was chopped to $3 million and staff to 44. This behind-the-scenes look at operations will provide insight into this ultra-efficient organization and identify the most effective policies and procedures for no-kill animal control.
Learning Objectives:
Identify progressive animal control policies and assess their impact on shelter deaths

Contrast progressive animal control policies and procedures with traditional policies/procedures and evaluate the impact of each on shelter populations and euthanasia

Differentiate between policies designed to save lives and those designed to simply improve the processing of animals. Justify the more progressive programs.
11:00 a.m.:  Pick up box lunches and board buses for tours
11:20 a.m.:  Buses arrive for tours at FCNMHP or JACPS
12:30 a.m.:  Buses depart for either FCNMHP or JACPS
12:45 p.m.:  Buses arrive at either FCNMHP or JACPS
1:55 p.m.:  Buses depart for return trip to Hyatt
2:20 p.m. to 3:10 p.m.:  Session IV
Shelter Based Feral Freedom
Joe Ellmore
Feral Freedom return-to-field programs are quickly becoming the gold standard for community cat management in progressive communities nationwide. Charleston County, South Carolina animal organizations have implemented the Feral Freedom strategy as a collaboration of local organizations and animal control agencies, affirmed by ordinances created to reinforce this strategy to save more lives and reduce intake. This presentation will explore all aspects of the comprehensive strategy, including data collection, analysis and trending. Legalities, community outreach, fostering, adoption, and, of course, trap-vaccinate-alter-return to colonies and the field will also be thoroughly investigated. 
Learning Objectives:
Evaluate shelter flow and formulate new plans to accommodate implementation of a Feral Freedom type return-to-field program

Contrast the shelter-based program with programs that partner with outside providers, evaluate each, and select the best fit for their shelter

Select the best model for the situation and develop and implement the program most effectively
3:20 p.m. to 4:10 p.m.:  Session V
Community Solutions for Community Cats
Dr. Julie Levy and Shaye Olmstead
Operation Catnip's proactive "litter prevention" program performs 3,000 TNR surgeries each year for community cats using monthly high-quality high-volume spay/neuter clinics capable of sterilizing more than 200 cats in a single day. This program was instrumental in reducing cat euthanasia at the local shelter from 81 percent to 42 percent over 13 years. In 2012, the program was expanded to include a reactive "shelter-neuter-return" program targeting the cats most at risk of immediate euthanasia: adult impounded strays. By neutering and returning these shelter cats to their neighborhoods, cat euthanasia plummeted to 13 percent in 2012, making Alachua County the safest place to be a cat in Florida. This presentation will demonstrate how a tiny staff, a giant volunteer pool, and a relentless will to save cats can end the use of euthanasia for population management, even in the most challenges communities.
Learning Objectives:
Create a community profile to understand local community cat population dynamics between the field and the shelter

Design a program for intermittent high-volume TNR clinics using a volunteer workforce targeting cats in the field

Develop a collaboration with local shelters to return impounded community cats to their neighborhoods as an alternative to euthanasia or shelter crowding
4:20 p.m. to 5:15 p.m.:  Session VI Panel Discussion/Questions
Target Zero Institure is a program of First Coast No More Homeless Pets.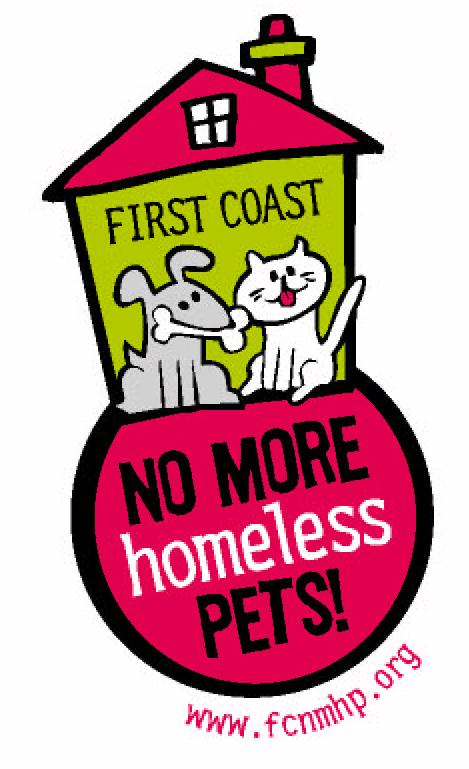 Organizer
Target Zero Institute's (TZI) mission is to end overpopulation in shelters nationwide by working with organizations to get their communities to no kill, or zero. 
We identify standout organizations to become TZI Fellows and provide them with extensive support over the course of three years in program design and implementation, fundraising and revenue generation, effective partnership-building, board development, government affairs and fiscal management. The goal is for fellows to create Target Zero plans in their communities and carry them out.
Please visit www.targetzeroinstitute.org for more information.