Description
Don't know how to match foundation?
Don't know how to apply shadow?
Don't know how to apply lashes?
Want to learn about contouring?
Ever had questions for a pro makeup artist but can't seem to get an answer?
Well Drini's makeup class is for you!
Her class is all about the student. She demos a makeup application on a live face and answers questions immediately following.
She also discusses inexpensive alternatives to some of your favorite makeup brands and products.
This is a class you DON'T want to miss!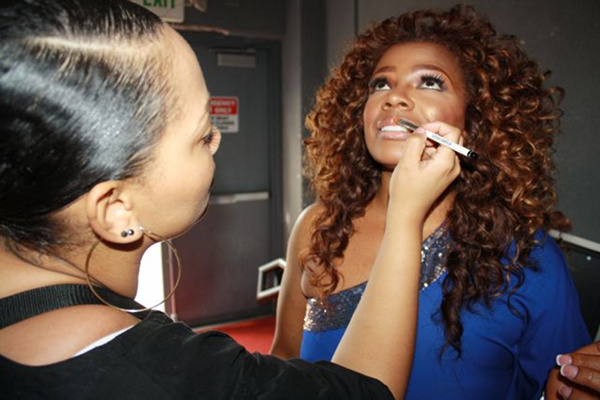 Organizer of Face to Face Makeup Class w/ Drini

With an undeniable talent and an electrifying presence, Drini has become one of the elite makeup artists in the industry today.
 In an attempt to cover all ground imaginable, this businesswoman with a talent for turning humans into living dolls, has worked with some of the entertainment industries best.
 A native of Los Angeles, California, Drini entered her real life lipstick jungle at the tender age of 15. Inspired by the glamorous nature of both her mother and grandmother, she was destined to find common ground in the makeup industry.
 Drini has blended her way into a field of artistry that allows her to freestyle any vision onto a face. With travels around the world, she has been privileged to acquire visual references from various cultures and ethnicities.
 Her work has dazzled cameras on red carpets from the Emmy's to the Grammy's, graced the pages of Glamour, Ebony, Essence, Seventeen, People, King and Smooth, not to mention clients who have appeared on film, music videos, and television. She's worked on The Braxton Family Values, T.O Show, Mary Mary Season 1 and America's Supernanny just to name a few! 
 Using her talent as a springboard, Drini is continuing to grow into a household name. Lights, Camera, Action!