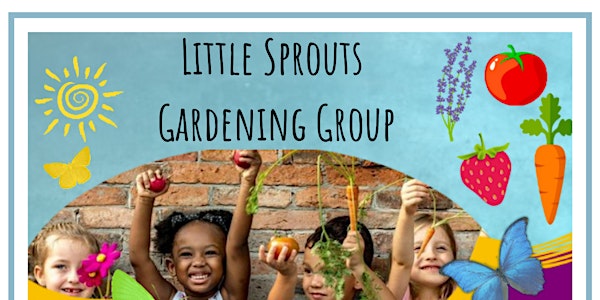 Face to Face: Little Sprouts-Glen Rose- Bilingual
¡Únase al grupo! Come join us!
When and where
Location
Paluxy Heritage Park 103 Heritage Pl Glen Rose, TX 76043
About this event
Descripción: El grupo de Jardinería Little Sprouts es para padres e hijos y se enfoca en comprender la jardinería y sus beneficios. Este grupo practicará el cultivo de plantas (verduras, flores, hierbas y granos) para promover una alimentación saludable. En el grupo de Jardinería Little Sprouts nuestros pequeños practicaran las habilidades sensoriales, cognitivas, comunicativas y la motricidad fina y gruesa. Las familias también se conectarán con la naturaleza y practicarán habilidades de atención plena para una buena salud mental.
Description: Little Sprouts Gardening group is a parent-child engagement group to help understand gardening and its benefits. This group will practice growing and cultivating plants (i.e., veggies, flowers, herbs, grains) that promote healthy eating. Little Sprouts Gardening will help address sensory needs, cognitive development, communication skills, fine motor, and gross motor development for our little ones. Families also will engage with nature and practice mindfulness tools that support good mental health.
El registro cierra 2 horas antes de que comiencen los grupos.
Eventbrite registration closes 2 hours before the group.