About this Event
DOORS: 8:00 PM, SHOW: 9:00 PM
AGE RESTRICTIONS: 21+
GENERAL ADMISSION, LIMITED SEATING
Important Notice: All tickets are nonrefundable and nontransferable with the exception of event cancellation. Support acts are subject to change
----------------------------
About Face To Face:
When you think of West Coast punk rock—Hell, when you think of punk rock in general—there aren't many names more culturally resonant than Face To Face, the melodic-punk group formed by frontman Trever Keith 27 years ago. The band has weathered the shifting sands of punk rock and pop culture more times than anyone can count, and here they are, nearly three decades later, not only still going strong but finding new and exciting ways to keep their band and their fans invigorated.
Case in point: Hold Fast (Acoustic Sessions), the brand new full-length from Face To Face, releasing July 27 on Fat Wreck Chords. As its title so handily points out, this is an acoustic record—the first of Face To Face's career—but the album has more than a few sonic twists and turns, with a career-spanning tracklisting, jumping from 1992's genre classic Don't Turn Away to the band's most recent effort, 2016's return-to-form Protection.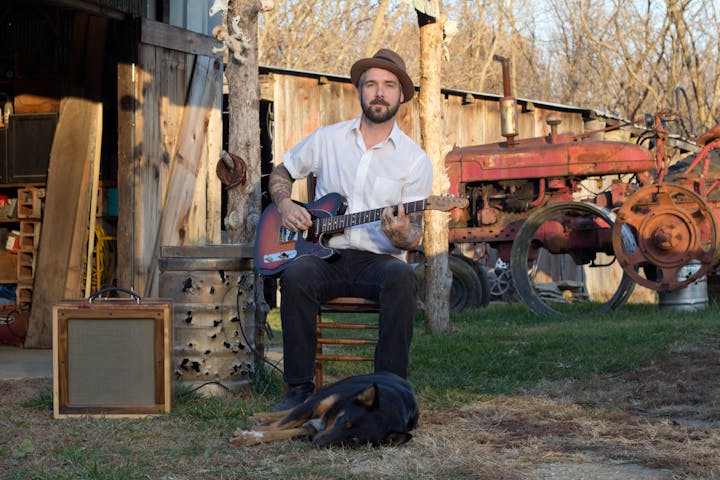 About William Elliott Whitmore
A man armed only with a banjo and a bass drum can be a formidable force, especially if his name is William Elliott Whitmore. With his powerful voice and honest approach, Whitmore comes from the land, growing up on a family farm in Lee County, Iowa. Still living on the same farm today, Whitmore has truly taken the time to discover where his center lies, and from that he will not be moved.
Whitmore has repeatedly carved his own path, honoring the longstanding tradition of folk music throughout his nearly 20 year career, while always allowing his blues, soul and punk rock influences to shine through. Getting his first break opening for his friend's hardcore band with just a banjo in hand, he would discover bands like The Jesus Lizard, Bad Brains, Lungfish and Minutemen and soon learn to play his own brand of rural, roots music with that same DIY ethic.
William Elliott Whitmore has been back and forth across the United States and to cities around the world. He's toured with such diverse acts as Frank Turner, Trampled By Turtles, Clutch and Chris Cornell to name a few. He's appeared on some of the biggest stages around the world including Stagecoach Fest, Byron Bluesfest (Australia) and End of the Road Fest (UK). His willingness to take his show to any playing field has proved invaluable as he turned strangers to diehards with every performance.