Face Scanning

Multiple Dates
Event Details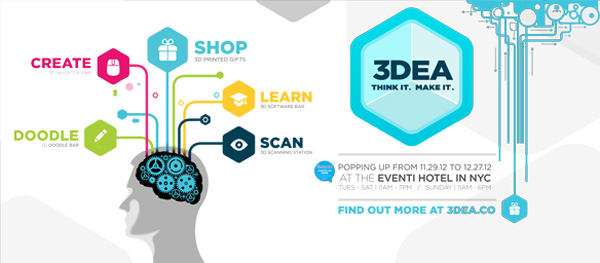 You can get your face scanned through a photo booth with a high resolution scanner similar to a video camera. Yes, you can get your color information on the scan too! Sit down and have yourself silhouette captured within a few seconds. Then one of our 3DEA experts will be available to discuss the endless 3D printing possibilities  available. The entire scanning, processing and consulting will take no more than 20 minutes.
You will receive an email instantly with screenshots of your scan.
For another $20, a printable 3D file will be emailed to you within a week. There are also a variety of options, from a 3 inch nylon plastic head for $50, to a 4 inch faux stone or bronze heroic bust from $100 - $375.  We can help to then output to 3D print a physical color mask in a choice of sizes through a 3D printing service.

Organizer
3DEA
Few subjects are more addictive than innovation. Specifically, world-improving, industry-changing,  personally-revolutionary innovation like 3D printing. Did you know you can create a heart cell with a 3D printer? Or an ice sculpture? Or custom iPhone cases, espresso cups, high heels, lingerie, masks, toys, jaws, bones, cufflinks? Or bacon.