Description
We are excited to announce that we will be hosting the Face of Finance NYC, (FoF NYC) conference in New York City on Friday, March 23, 2018.
The conference will focus on the vital role of User Experience in the success of Financial Systems. FoF NYC will provide practical sessions that give the attendee real world takeaways that they can apply directly to their work.


FORMAT
12:00pm-12:45pm Registration and Lunch
12:45pm-1:00pm Opening Session
1:00pm-2:00pm Opening Plenary, Karen Pascoe
2:00pm-2:30pm Beyond Bitcoin, Hanna Halaburda
2:30pm-3:00pm Networking Break
3:00pm-3:30pm Fireside Chat: Design for Financial Systems, Mona Patel & Elizabeth Rosenzweig
3:30pm-4:00pm Short Presentations
Plain Language in Finance, Deb Bosley
Demystifying the Blockchain: DLT Research at the Boston Fed, Paul Brassil
4:00pm-4:45pm Panel: UX and Finance, Gloria Petron, Mark Safire
4:45pm-5:30pm Closing Plenary: UX and Finance, Steve Turbek
5:30pm-7:00pm Closing Reception
Keynote Speaker: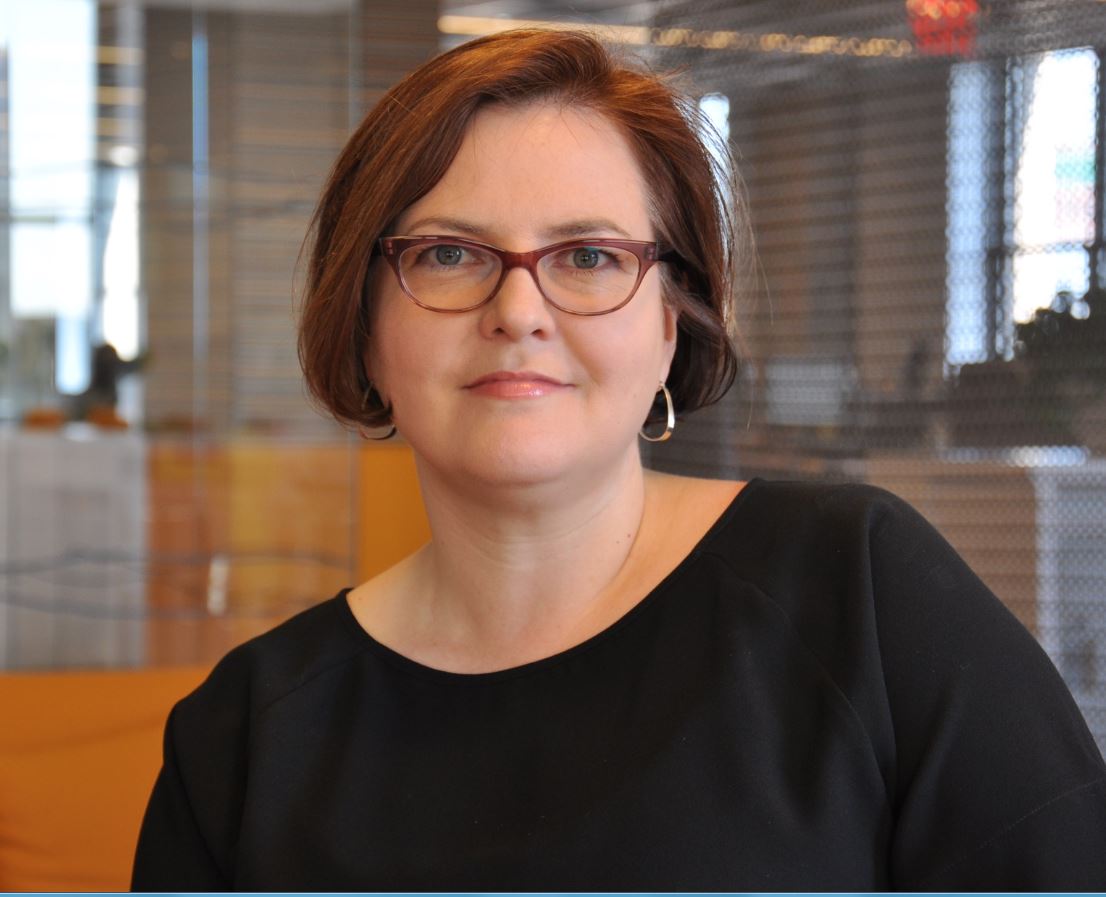 Karen Pascoe
SVP, Experience Design, Digital Payment & Labs @ Mastercard
Karen is the Senior Vice President, Experience Design for Digital Payments & Labs, leading the design of key consumer & customer facing experiences in Mastercard's broader transition to digital. She is also leading design of our third party developer tools, to bring MasterCard capabilities to a broader set of commerce and money movement innovations in the digital and physical world.
Karen's focus is connecting business strategy with deep user insights to deliver innovative design solutions at global scale. She's also expert in design for transactional systems with the unique challenges they present. Prior to joining Mastercard, Karen has held experience design leadership roles at PayPal and JPMorgan Chase. She lives and works in New York City.
Speaker Lineup: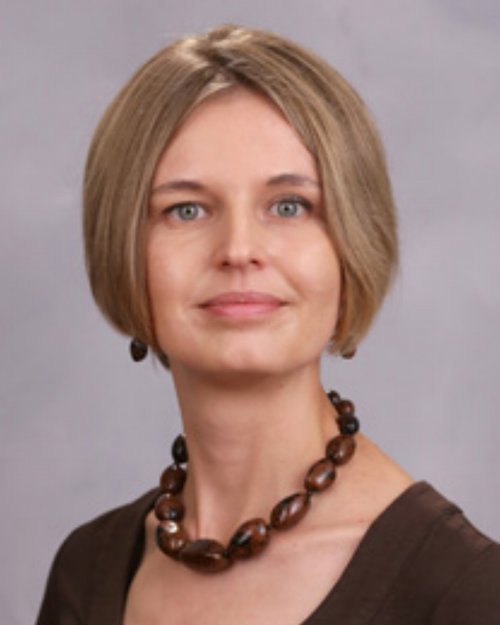 Hanna Halaburda
Senior Economist, Bank of Canada and Visiting Professor at NYU Stern
Hanna Halaburda is a Visiting Professor at New York University Stern School of Business and a Senior Economist at the Bank of Canada. Before joining Stern, Professor Halaburda was an Assistant Professor at the Harvard Business School. Her research uses game theory to study how technology influences network effects and interactions in the marketplace and how these changes affect business models. Much of her work focuses on competition between platforms, e.g. Apple's iPhone vs. Android or eHarmony vs. Match. Most recently, her research applies platform competition concepts to analyze the development of digital currencies and blockchain technologies. Her work has been published among others in the American Economic Journal: Microeconomics, Games and Economic Behavior, Journal of Economics Management and Strategy, Management Science. With Miklos Sarvary she has also coauthored Beyond Bitcoin: The Economics of Digital Currency (Palgrave, 2016). For a complete CV, see www.halaburda.ca.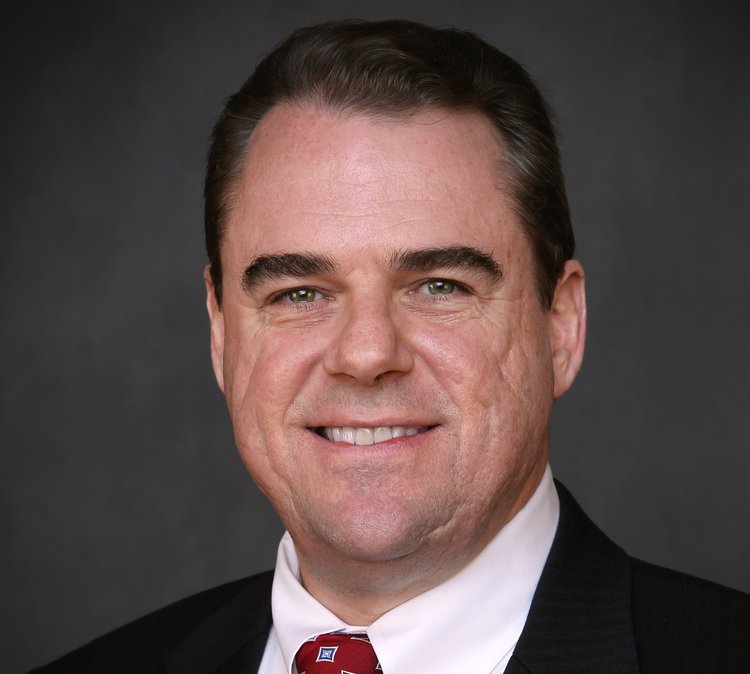 Paul Brassil
Vice President, Information Technology at Federal Reserve Bank of Boston
Paul Brassil is the Vice President of Information Technology at the Federal Reserve Bank of Boston and joined the Federal Reserve in 2013. He is responsible for all central IT functions at the Boston Fed, including application development and support, project and relationship management, information security solutions and compliance, and local desktop and network services. Prior to joining the Boston Fed, Paul served as Senior Director of Solutions Delivery at EMC Corporation, where he was responsible for a large portfolio of mission critical platforms supporting EMC's Global Services organization. Paul has over 20 years in technology and in earlier roles at EMC, and at previous companies such as Siemens, PrimeArray Systems, and Simplex-Grinnell, Paul focused on data center operations, application development, and IT service delivery. Paul has a Masters in IT from Bentley University in Massachusetts.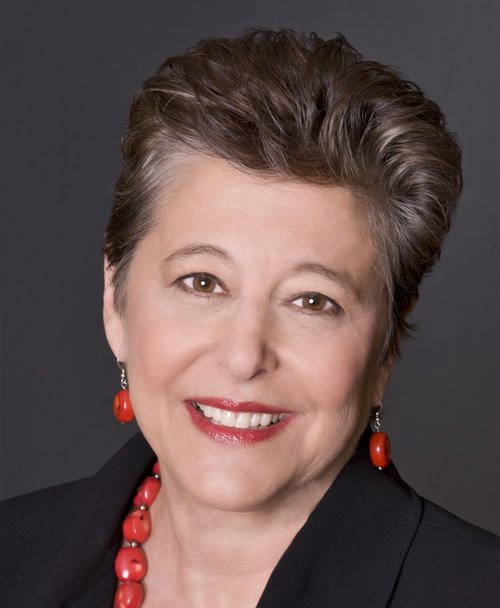 Deborah S. Bosley
Owner & Principal at the Plain Language Group
Deborah S. Bosley is the Owner and Principal at The Plain Language Group. She also is Professor Emerita of Technical Communication at UNC Charlotte. Deborah is recognized as an international, plain language expert. For the past 15 years, TPLG has helped Fortune 500/1000 companies, primarily in the financial sector, create content that customers and clients can easily understand and use. TPLG knows that exceptional User Experience begins with customers' interacting with print and/or online content to build trust, loyalty, and brand awareness.
Her financial clients include Bank of America, J.P. Morgan Chase, Chase Paymentech, KPMG, PwC, TIAA, USBank, and Wells Fargo. Deborah has published three books and dozens of articles on clear communication. She also has been interviewed for IA Watch: Regulatory News and Compliance Best Practices, Investment News, Time, The Atlantic, The Wall Street Journal Morning Radio, and Transaction World Magazine, among others including social media.
Her work has earned two national awards: 1) The Center for Plain Language ClearMark Award with J.P. Morgan Chase for Terms and Conditions for Credit Cards, and 2) Winner of the Best Material Created for a Client for a Plain Language Style Guide for TIAA. She also serves on the Advisory Council for the Institute of Fiduciary Standards in Washington, D.C.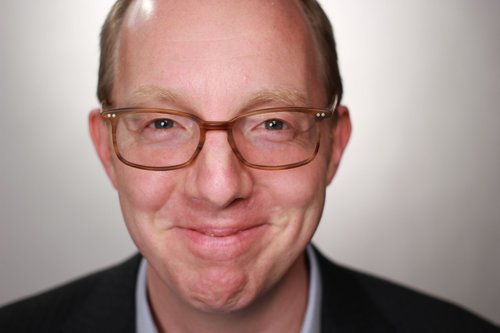 Steve Turbek
Managing Director at Goldman Sachs
Steve Turbek leads the User Experience team at a premier financial services firm, helping to create efficient and enjoyable experiences for their users. By infusing user-centered design with metrics, research, and engineering, his team is making design a core function of the firm.
Between 2012 & 2017, he helped the Fidelity user experience team deliver unprecedented growth and business impact. Previously, he founded the User Experience group at Morgan Stanley. He got his start in digital design as employee #2 at Razorfish back in the 90's.
His work has appeared in The New York Times, Artforum, Wired, Web Techniques, BoxesandArrows.com, and in the SFMOMA, & Eyebeam Foundation. Steve was a visiting professor at Pratt Institute and the New School. His work has won the Taka-Fugi International Design Competition and the Art Directors Club Interactive awards. Outside of digital design work, Steve is probably best known for making the Bubble Calendar, which he maintains is a product of user experience thinking. He's lucky to be married to a strong lady and dad to two good kids.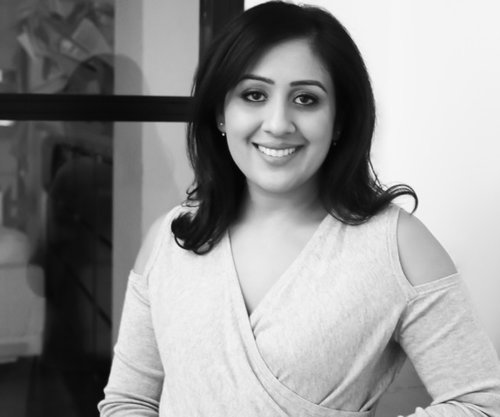 Mona Patel
CEO & Founder at Motivate Design
Mona Patel is an entrepreneur and bestselling Author who has been designing better human centered interactions for the past 20 years. Beginning her career with organizations like NASA, BMW and Microsoft, she has helped some of the world's largest brands understand what customers need and design systems to meet those needs. Mona's UX agency, Motivate Design, was started in 2009 and has been on the Inc 5000 list three years in a row. Based in New York City, Motivate (an MWBE certified company) supports companies like First Republic Bank, BlackRock, Jet.com, Tumblr, Coca-Cola, Chick-Fil-A, and PayPal with U/UX Research, Design, Strategy, Workshops and Staffing services.
Mona is a sought after speaker and leads design thinking talks, workshops and interactive sessions for companies around the world. She also dedicates time grooming our next generation of design thinkers by running YOUTHx, a design camp for kids, writing a children's book about an elephant that redesigns a swing, and teaching at Parsons The New School and lecturing at Columbia University and General Assembly.
Brought to you by: