FACE - Fullerton Athletics Career Expo 2017
Actions and Detail Panel
FACE - Fullerton Athletics Career Expo 2017
Mon, February 6, 2017, 7:00 PM – 9:00 PM PST
Description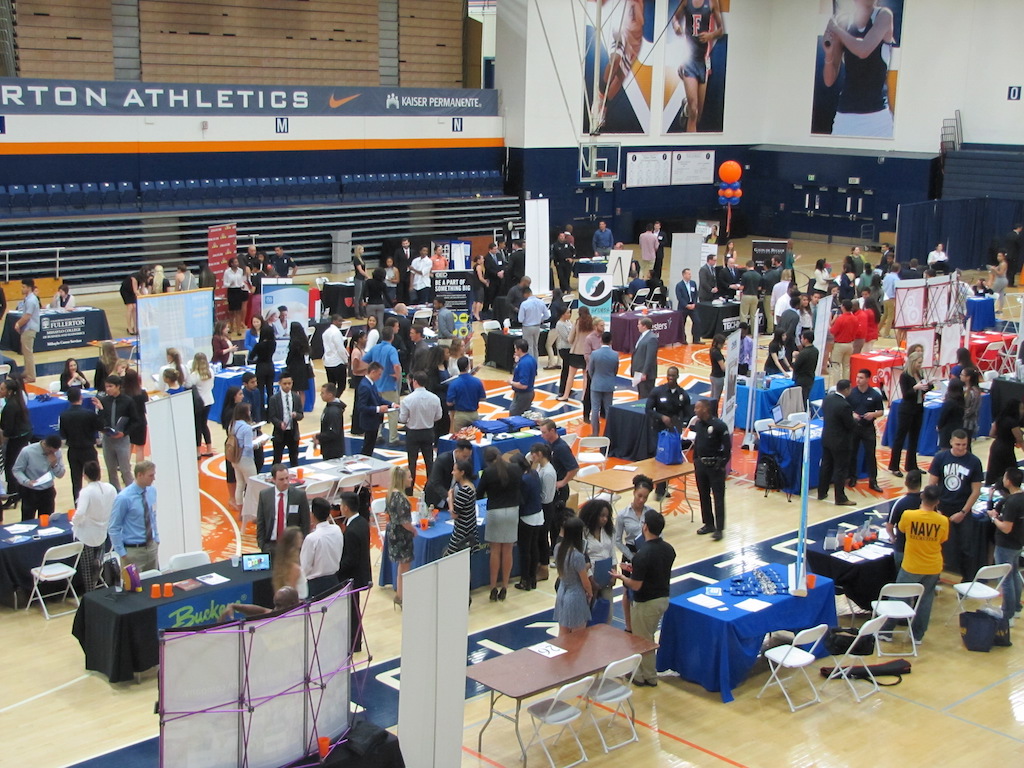 The California State University, Fullerton Athletics Department cordially invites professional companies to partner with us in supporting over 300 Titan student-athletes in our exciting 3rd Annual Fullerton Athletics Career Expo (FACE). This networking event is a win-win opportunity for both employers and Titan student-athletes. Employers will have a unique chance to engage with Titan student-athletes who are excited to lead and become prospective candidates for internships and full-time employment.
This year's Career Expo will include Titan 'Play'Stations, a new option for student-athletes and professionals to partake in interactive stations, such as mock interviews, mastering the 30 second pitch, professional dress evaluation, and resume critique. This will provide professionals with invaluable one on one time with student athletes. There will be a total of 8 stations that 4-5 companies would facilitate. If you would like to receive additional information on how to become one of these companies to get additional face time with the student-athlete during the actual Career Expo contact Pam Newton (Information below).
Also new to the Career Expo, each student-athlete will recieve a Titan Player's Card which will encompass interaction with employers at their booths, along with the Titan 'Play'Stations . This will encourage maximum interaction and help to maintain a steady flow of student-athletes to each company's booth. We will provide you with stickers to help support student engagement through the facilitation of the Player's Card. More info will follow on this exciting new aspect of the Career Expo.
If your company seeks to hire individuals that are strong leaders, extremely motivated, team- oriented, self-driven, and committed then do not miss this opportunity to partner with Titan Athletics. For more information about FACE contact organizer Pam Newton-657-278-3495 or Pnewton@fullerton.edu
Please bring your own tablecovers!
Please note that donations of any denomination are greatly appreciated. If interested, please send check made payable to Cal State Fullerton Athletics C/O Life Skills @ 800 N. State College Blvd. Fullerton, Ca. 92831.
For additonal marketing opportunities within Titan Athletics contact Richard Nelson at (657) 278-2777.