Description
Join the unique Face Couture world tour, Moscow, November 15-16th, 2018. International two-days master-class led by globally recognized experts Dr. Olga Shvab and Dr. Wolfgang Redka-Swoboda.
- New trends in aesthetic procedures, individual style and face counturing.
- Top model facial reshaping and Hollywood Lips techniques.
- Learn how to make a slimmer, expensive, fashionable, model-like face with dermal fillers and Botox!
- Unique hands-on trainings with experts
- Intensive anatomy and aesthetic risk management
- Modern protocols of complications treatment
- Unique experience and acclaimed techniques from Botulinum toxin expert Dr. Leonid Potapov!
- Everything you need to improve your skills with in-depth knowledge of Botox and fillers!
We look forward to seeing you in Moscow in November 2018!
Save the date. Reserve for a spot today!
More info at www.TheArtOfBeauty.pro/eng/

---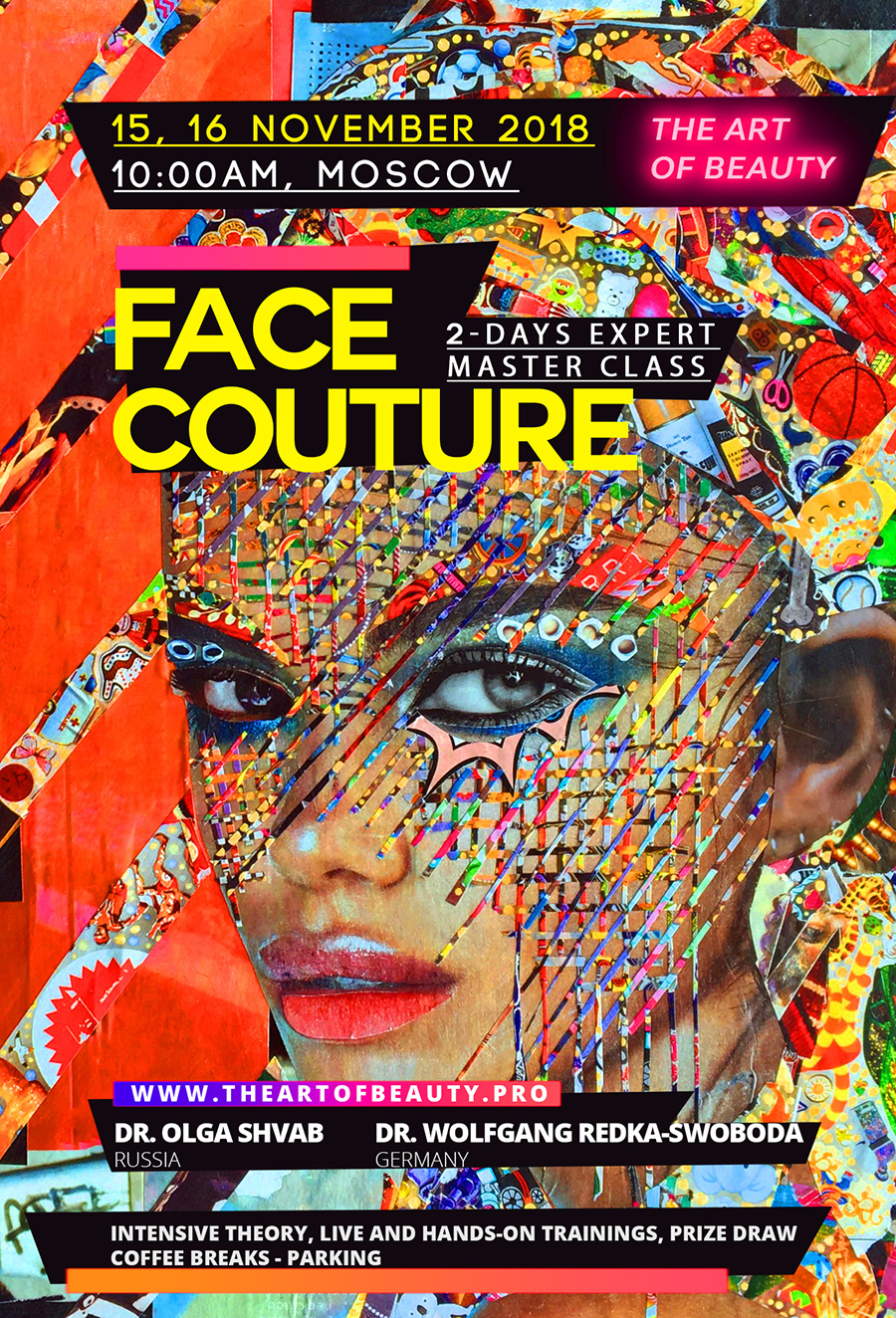 FAQs
How can I contact the organizer with any questions?
If you have any questions or seeking advice, please don't hesitate to contact our WHATSAPP hotline: +7 985 015 1960
You can also click here to add this number to your phone: http://api.whatsapp.com/send?phone=79850151960
What's the refund policy?
Cancelation and refund policy
Before October 1, 2018 - Refund of 85%
Before November 1, 2018 - Refund of 50%
Starting November 1, 2018 - Non-Refundable