This fun-filled Saturday event will be FREE to YCS families and community, guest speakers, and over 30 different community organizations.
About this event
Ypsilanti Community Schools is partnering with local organizations to bring a conference to YCS families and community members that will focus on Care, Safety, Academics and Partnerships.
YCS has brought in lead partners to help provide educational content in the categories listed above. The Ypsilanti District Library will focus on academics; the National Alliance for Mental Illness Washtenaw County will focus on care and the Washtenaw County Sheriff's Department will provide content on safety. Ypsilanti Community Schools will present on the importance of partnerships in the community.
Keynote speaker for this years conference is nationally syndicated radio host DJ Envy from the Breakfast Club. He will speak with guests on family empowerment, generational wealth and real estate.
This is a FREE event for YCS parents and community!
If you have a child between the ages of 5-10 years old and want them to participate at Kid Zone in the YCHS Gymnasium with volunteers, you can sign them up at https://docs.google.com/forms/d/17TJCDMhowd4VmNsXDdsslqP3MpiqaltvVJ9BRz0FYME/edit . Space is limited. All volunteers have mandatory background checks through the State of Michigan I Chat system. Growing Hope, Riverside Arts Center, YMCA, and Crunch Fitness will have a full list of hands-on activities for kids to participate in that day.
If you have an infant or toddler between 18 months and four years old, we are offering one day passes to the YMCA Child Development Center at Chappelle Business Center. This development center is licensed and operated by YMCA, Eastern Michigan University, and Ypsilanti Community Schools. There are 42 slots available, and you can sign up at https://docs.google.com/forms/d/e/1FAIpQLSd_O9jApiZxourLJNnZd3JSN2GNHcnM8JauNnf8LmJ_PbbOIg/viewform, and a representative will call you back with application details.
The Ypsilanti Wealth Building Group will host a private session for YCS parents and community members about real estate with a question and answer session with DJ Envy. Space is limited. Sign up at https://docs.google.com/forms/d/1-JAl5c-QqBR-XQ-a1rCnlDXx1OnLdViDS1VtDgpUHSU/edit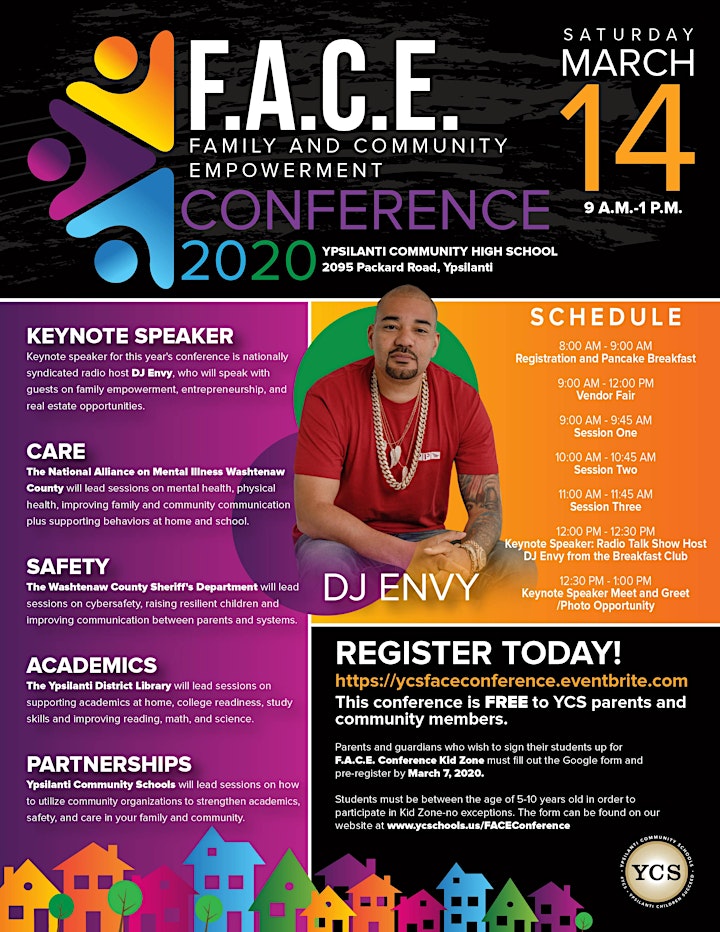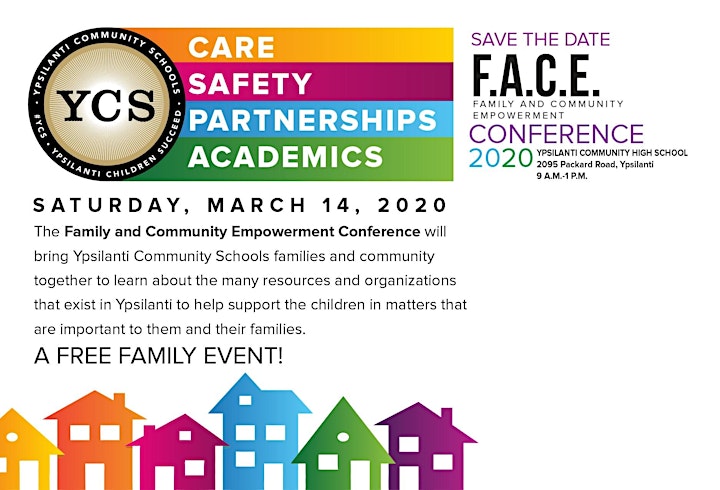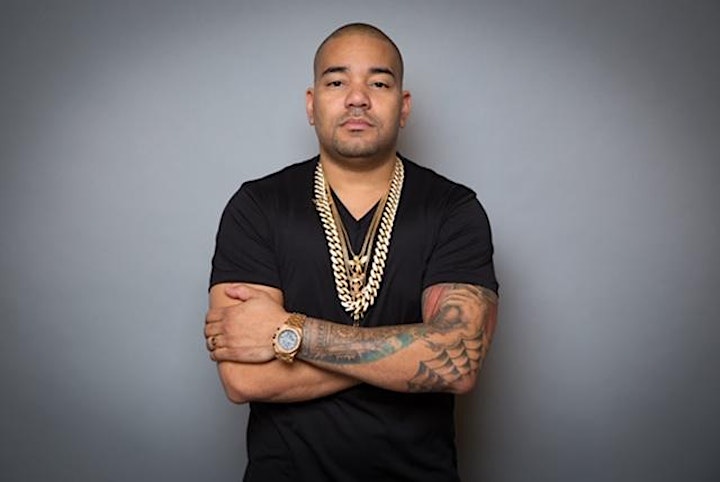 DJ Envy is a well-known radio host on the syndicated radio show The Breakfast Club.  A graduate of Hampton University, DJ Envy first found his love for music in his hometown of Queens, NY.  
DJ Envy is a known DJ but is also a promoter, real estate expert plus a family man!  He will speak to the guest of the F.A.C.E. Conference about family empowerment plus how "regular" people can master the real estate game!