FACC PITCHING EVENT: THE NEXT 13 FINNISH SUCCESS STORIES IN USA
Description
During the event you'll get to see 13 growth companies pitching. You will also have the opportunity to network with each of them afterwards. The companies share one common goal: to expand their business to the U.S. markets.

The event is organized by Kasvun Roihu, Finnish American Chamber of Commerce, Team Finland, Nasdaq, Marsh, Crowe Horwath, Digital.NYC, Boardman2020, Vainu, Booming Strategies & Marketing and BackedByCFO.
Please register for the event at the latest 16th of January.
The program is from 6 pm to 9 pm and it is held in Nordic Innovation House New York.
The venue address is WeWork, 450 Lexington Ave New York NY 10017. Hope to see you there!
If you have any questions about the event please contact:

Anna-Mari Blek, Kasvun Roihu. anna-mari.blek@roihu.com
Marko Salonen, Finnish American Chamber of Commerce. marko.salonen@facc-ny.com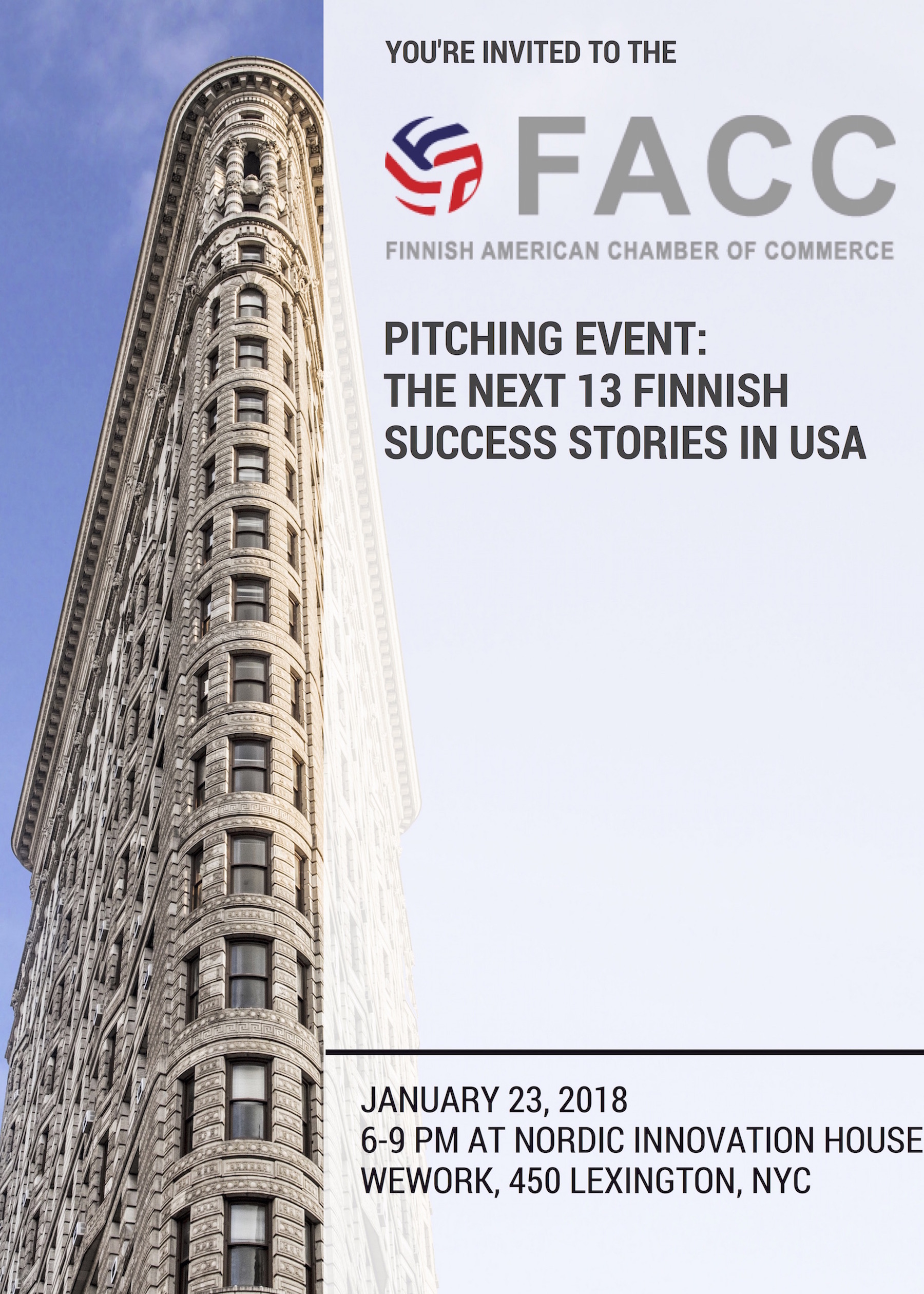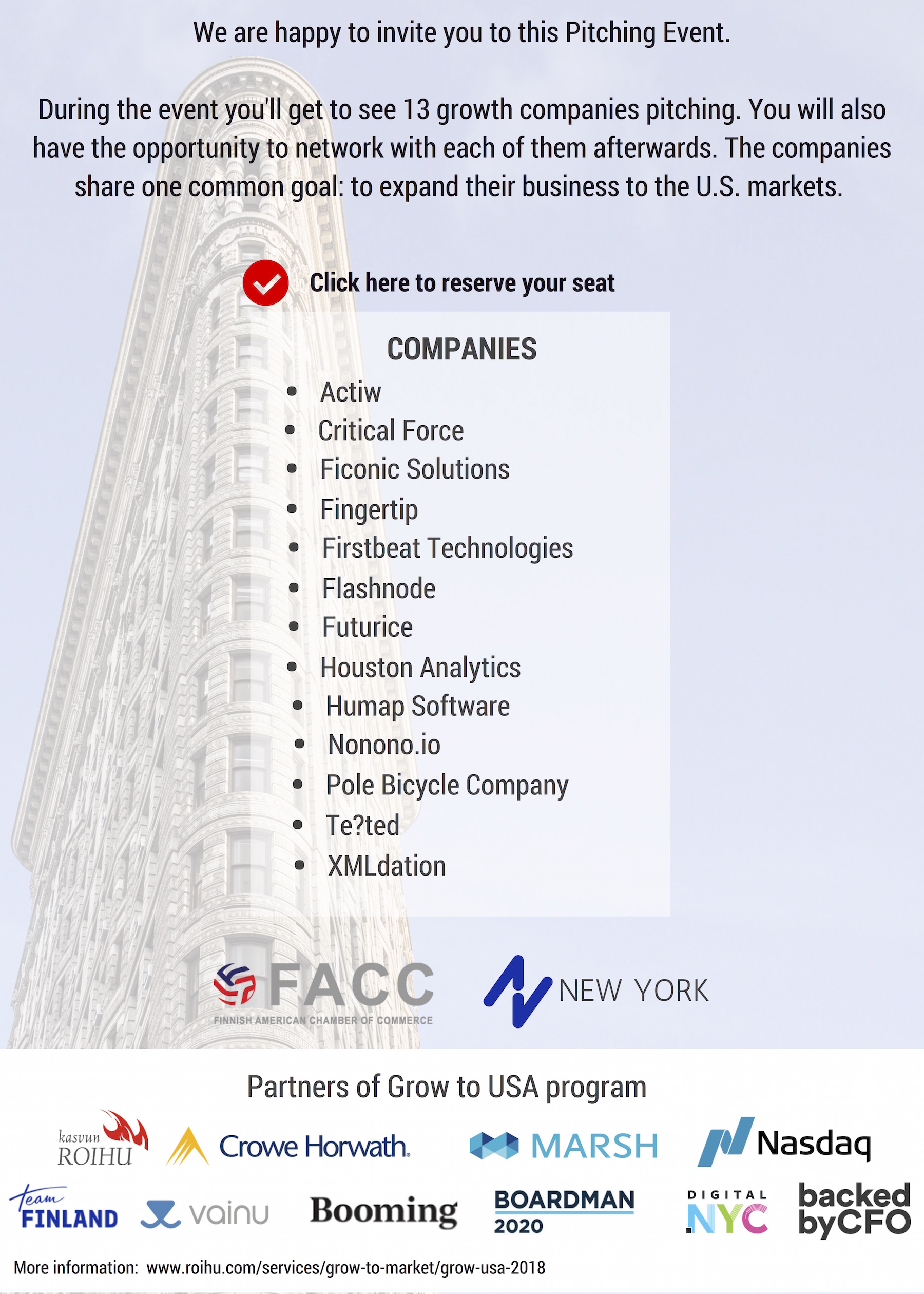 Who should attend and why?
Tech & Business Leaders, Investors, VCs, Journalists and anyone looking to get connected to Finnish and international technology professionals, and entrepreneurs, and Finnish-minded business leaders
Meet with some of Finland's most innovative companies that are bringing their products and services to the USA. These 13 ambitious companies represent Finland's best growth companies, which have been chosen from 100 finalists. The founders have high-level expertise with new technological advances.

See below for more information about the companies:
Actiw, Critical Force, Ficonic Solutions, Fingertip, Firstbeat Technologies, Flashnode, Futurice, Houston Analytics, Humap Software, Nonono.io, Pole Bicycle Company, Te?ted, XMLdation