Description
WELCOME TO FAC (Friday Afternoon Club) @ SSA
We want to invite your child to join us for our Friday Afternoon Club.
Boys and Girls ages 7 thru 10 and 11 thru 13 will enjoy an afternoon of action-packed fun here at SSA with Video Game Truck, Dodgeball, Capture the Flag, Handball and Pizza Dinner -- 2 different groups based on age.
With our partner, Rolling Video Games, the Game truck will be parked right outside and features FOUR 55" widescreen LED TVs covering the walls in front of custom stadium seats. With built-in vibration motors in the seats synched to the on-screen action, you child will have the best gaming experience ever.
For 7-10 year olds AND 11-13 year olds -- 40 kids max -- 5:00pm-7:00pm
Kids will rotate between activities within their age groups...sample schedule:
4:45pm - Drop off Check-in

5:00 - Video Game Truck

5:30 - Pizza, chips & Water

6:00 - Dodgeball & Capture the Flag on the Turf

6:20 - Video Game Truck

7:00 - Pickup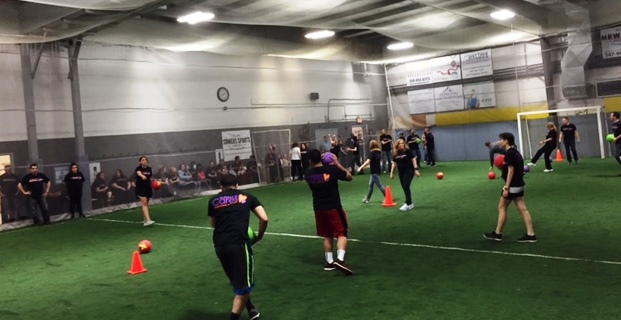 Don't miss out! First-come-first-serve Registration for first 40 kids. Just $30/child.