Description
Are you sick and tired of being stressed out, overwhelmed and burnt out? Does it feel like you'd need more than a month's vacation to erase the toll work has taken on your life this year? You aren't alone. More than 50% of professionals report feeling burnt out from work and life.
While burnout may come with bragging rights in your office, it has serious consequences for your career, your personal life and your overall wellbeing. Building a successful career no longer depends on just your expertise or work ethic. Your success hinges on your ability to be resilient in the face of stress.
You have the power to achieve success without burning out. To leave behind the mindset and habits that layer on stress and to make choices that lead to vibrancy. Burnout doesn't have to be a foregone conclusion, there is another way.
During this session you'll learn the key influencers for burnout, discover how you can break free from the cycle and receive a step by step blue print for having your burnout breakthrough. Join us for a workshop full of inquiry, coaching, masterminding and connecting.
DURING THIS WORKSHOP YOU WILL:
Pinpoint exactly what is contributing to burnout
Identify what you need in order to break free from burnout
Receive coaching on breaking burnout inducing habits
Identify personalized strategies to boost your resilience
THIS WORKSHOP IS FOR PROFESSIONALS WHO WANT TO:
Recover from and avoid burning out again
Replace hustle and bustle with inner peace and ease
Feel empowered to make choices in your career that honor your best interests
Create a more fulfilling and rewarding career
Meet, share and be supported by other like-minded professionals
WHAT PAST PARTICIPANTS ARE SAYING:
"I loved this workshop. I came in thinking I would find a new direction for my career and instead walked out with a plan for enriching my whole life." - Tabitha
"I was surprised at how much insight I walked away with, and how nourished I felt." - Sosi
"Take the plunge. Start the conversation. Invest in yourself." - Anne
MEET YOUR COACH: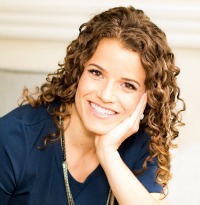 Dana Campbell is a career strategy and burnout coach, therapeutic yoga instructor and a stress resiliency expert. For more than ten years, she drove change in the corporate world as a management consultant responsible for organizational transformation. While guiding large organizations through seismic shifts in process, technology and culture she experienced and witnessed the toll that demanding work environments take on individual and team health. Her experience with burnout led her to deepen her studies in yoga as a way to re-ignite her own passion and fire. 800 hours of training later, these principles serve as the cornerstone for helping her clients learn to balance their own stressful careers. Weaving together her expertise in transformation, mindfulness and personal development she guides her clients through their own transformational process and helps them build thriving careers they love.
***SPACE FOR THIS EVENT IS LIMITED, TICKETS AVAIALBLE ON A FIRST COME FIRST SERVE BASIS.
Organizer of Fabulous and Free, Breaking the Burnout Cycle.
Dana Campbell, PCC, is on a mission to eradicate corporate burnout by helping the workplace embrace human brilliance. As the founder and CEO of Optimize Corps, a culture consulting and coaching firm, she partners with organizations to design conscious cultures that amplify resilience and agility. Her unique approach to preventing and overcoming burnout stems from more than a decade in cultural transformation consulting and more than 20 years studying, practicing, and teaching yoga and mindfulness. Campbell is a faculty member at Kripalu and a regular contributor for Huffington Post. Learn more at optimizecorps.com 
Vivian Garcia-Tunon's, CPCC, CAPP, passion lies in helping individuals achieve goals that they don't see or believe are possible for themselves. Fueled by Vivian's own personal career of transitions into some of the "most challenging industries" to break into, Vivian is the founder of Elevation Line, a platform focused on empowering and coaching professionals throughout different stages of their careers. She is also the founder of VGT Consulting Group, a strategic human capital consulting firm that specializes in building high performing teams in fast-paced growth organizations. Vivian brings her unique insights and perspectives to her work as a strategic adviser, leadership consultant, and coach. Vivian is a member and contributor to Forbes Coaches Council. Learn more at vgtconsultinggroup.com.