Description
In this workshop you will embrace the imperfection of the human hand to create uniquely bold and captivating designs on fabric. Using Procion MX dyes and sodium alginate as a base thickener, you will learn how to create your own boldly colored dye paste. Using this paste and a variety of painting tools, you will be free to experiment with several different design ideas. You will learn from start to finish how to prepare the paste and fabric and how to set the dye once you are finished painting. Each participant will take home several yards of beautifully decorated fabric that can be turned into clothing, wall hangings, quilts and more!
The workshop includes yards of ready to dye cotton fabrics (poplin and gauze) and yards of rayon as well as all supplies and equipment needed to mix the dye solution.
Make wearable art!
**Bring a pair kitchen dish gloves and wear your play clothes! A notebook and pen to take notes if you want to repeat the process at home!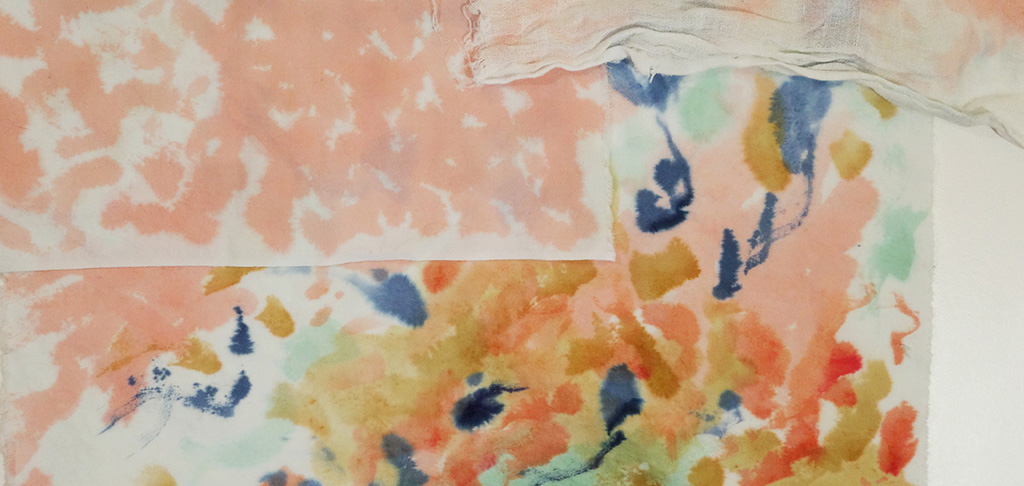 Our policies for all classes and workshops at Uptown Needle & Craftworks include:
• Full payment is due upon class registration. You may pay by credit card via telephone 504-302-9434 or Eventbrite. If you prefer to pay by cash or check your registration is not confirmed until payment is received.
• All class fees are refundable or transferable to another class if cancellation is made by telephone or email at least 72 hours before class start time.
• No refund or transfer of funds to another class is possible for cancellations with less than 48 hours notice or if you fail to show-up for a class you have registered and paid for.
* Depending upon each participant's skill level, you may or may not complete your project in class. You are always invited back to work on your project in our shop at a mutually convenient time.
By registering for this workshop you are agreeing to these policies. Thank you.