Description
Meet the most innovative social entrepreneurs working for a fair and sustainable apparel industry.


Ashoka and the C&A Foundation have partnered to launch Fabric of Change, a global initiative to support innovators for a fair and sustainable apparel industry. This initiative is unlocking the unique power and potential of social entrepreneurs and their solutions to advance our shared vision: transforming the apparel industry as a force for good.
As part of this program, in May 2017, Fabric of Change will leverage the Ashoka global reach, selection process and network of social and business entrepreneurs to hand select leading apparel-industry innovators ready to scale their solutions. Through a tailored accelerator process - the Ashoka Globalizer process - innovators work together with advisors to refine their scaling strategy to reach the greatest social impact globally.
At the end of the Globalizer process, innovators ready for global scale will meet up in Bangalore, in conjunction with the Sustainable Apparel Coalition's annual meeting. The Globalizer Summit, co-organized with leading global management consulting firm A.T. Kearney, will connect them with strategic through partners and industry experts to help rapidly spread their innovations and empower new communities within the value chain.
COME MEET THEM ON FRIDAY MAY 26TH AT JW MARRIOT IN BANGALORE!


Find out more on the Fabric of Change partnership.
---
Agenda of the Fabic of Change Globalizer Summit in Bangalore - Friday, 26th May:
Framing question for the day:
How can we advance towards a sustainable apparel industry through collective action?
Session 1:
11.00 – 11.10: Welcome and introduction: Ashoka and C&A Foundation
Social Innovation for Sustainable Businesses - the business case

11.10 – 11.30: Input on Building a Changemaker Economy – Stephanie Schmidt, Senior Change Leader, Ashoka


11.30 - 12.30: Panel – Successful Business and Social Collaboration : 2 Ashoka Fellows and 2 Business


12.30 – 13.00: Trends, opportunities, challenges for the apparel industry – Neelesh Hundekari, Partner, A.T. Kearney


13.00 – 14.00: Lunch
Session 2:

14.00 – 17.00: Co-creation Breakout sessions


17.15 – 18.00: Ways forward – final sharing & feedback
(Note: This event is invitation-only and intended for attendees of SAC's annual meeting or the Planet Textiles conference, plus other apparel industry leaders and experts.)


In partnership with:

Summit co-organized by: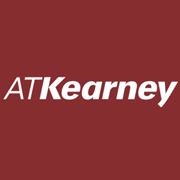 The Globalizer Summit is held in conjunction with the Sustainable Apparel Coalition's annual meeting.