FABHAUS — The Future of Fabrication

Tuesday, September 30, 2014 from 6:30 PM to 8:30 PM (EDT)
Event Details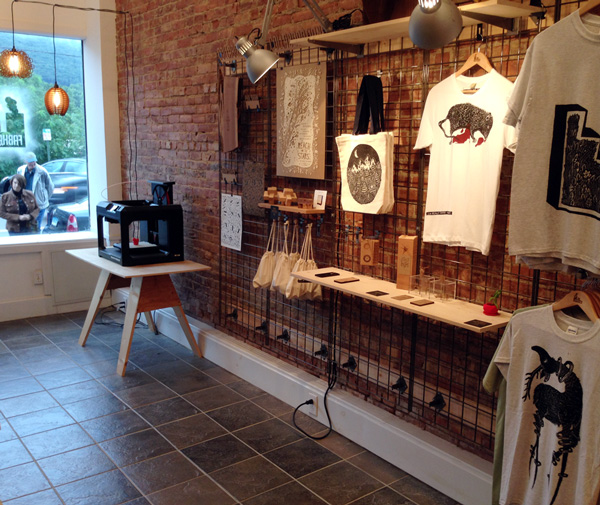 FABHAUS — The Future of Fabrication
Part of the PUSH Workshops: MAKE Series presented by kHyal + Karl at SONO SPACES 
The future is here with Fabhaus — a next-generation high-tech fabrication studio that focuses on providing affordable manufacturing to artists and designers. Located 60 miles north of NYC in the Hudson Valley near Dia:Beacon, Fabhaus has an extensive network of local partners including manufacturers, material producers and traditional craftspeople.
Fabhaus is a unique creative shop. Using its in-house laser cutter, laser engraver, CNC and 3D printing equipment — Fabhaus collaborates with artists and designers by offering expert consultation and services to create a range of products — from playful accessories and high-end décor to every day practical objects. Many of which are also exhibited and sold in their Main Street storefront in Beacon.
Fabhaus specializes in cutting and engraving wood, acrylic, leather, fabric and paper products. And engraving a wide array of other materials including: stone, glass, rubber, anodized and powder-coated metals, and CerMark engraving on metal.
LEARN HOW TO MAKE IT HAPPEN
If you are a fan of 3D printing, laser cutting and engraving, and CNC — or, want to learn more about how you can incorporate these technologies into your work, this talk is for you! Fernando and Mike will show finished examples of work, and have products available for sale.
ABOUT FABHAUS
Fabhaus was born on Main Street in Beacon as a small pop-up shop in 2013, as Phase II of Ricardo Fuentes existing company RF Laserworks, which was founded in 2010. In June of 2014, Fabhaus moved to 512 Main Street, a large retail and manufacturing space that creates a welcoming streamlined environment for the general public to access a wide variety of fabrication and design services like never before. It also integrates a store and gallery space, where collaborative projects are exhibited and products are available for sale.
Ricardo Fuentes
Ricardo Fuentes is a Hudson valley native with a passion for fabrication technologies, electrical systems, art, and design. He attended Boston University from 2005 to 2009, where he received a Bachelors of Science in Electrical Engineering and Physics. Since then, he has used his multidisciplinary background in many fields, ranging from robotics systems in the semiconductor industry, to art created through the marriage of technology and art.
Michael Toste
Raised in Orange County, NY, Michael received his Bachelors of Architecture (B. Arch) degree from Pratt Institute in 2008. Since graduating, he has worked mainly in the field of digital fabrication and architectural design, including 3 years at Ennead Architects (Formally known as Polshek Partnership) in Manhattan. He moved to Beacon in early 2013, in order to pursue entrepreneurial ventures within the Hudson Valley. Fabhaus Beacon is an opportunity for him to invest in an emerging industry in which he is well-versed.
Fabhaus on Facebook: https://www.facebook.com/fabhausbeacon

Fabhaus on Instagram: https://www.instagram.com/fabhaus
S E A T I N G   I S   L I M I T E D !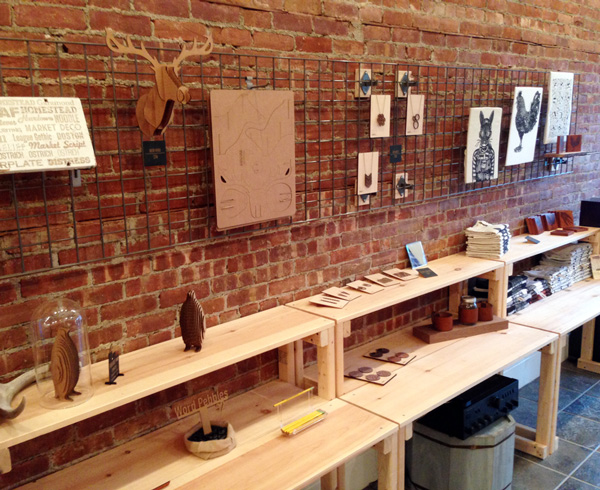 When & Where

SONO SPACES
13 N Main St
Norwalk, CT 06854


Tuesday, September 30, 2014 from 6:30 PM to 8:30 PM (EDT)
Add to my calendar
Organizer
Since 2007, kHyal + Karl have produced a wide range of unique, economy-boosting creative events — from pop-up stores to gourmet food tastings, one-of-a-kind exclusive art premieres, design workshops and salons. Their brands include: creativeplacement, fiZz, SONO SPACES, kHyal + Karl, MegaGlam, DesignerJournals, Taste of SONO, DesignerGrill, Thrilling Projects, Fresh Beam, PUSH Workshops, PUSH Design Camp, and The Weather sKwirl.