Description
WHAT: FAB FRIDAYS @ Brady Fab Lab (Open Hours)
Do you have an IDEA? Something you would like to Make? Do you want to learn how to use digital fabrication tools?
Join the Fab Lab Staff for Open Fab Lab Hours in 2018-2019. We will help you learn to use the tools needed to "conceptualize, design, develop & fabricate" your idea! We want to encourage anyone and everyone to come in and use the lab, therefore access to the Fab Lab is FREE. We have materials for purchase to use in all of our fabrication machines or you can bring in your own. Acrylic is the only material that must be purchased at the Lab.
WHERE: Brady Fab Lab, Brady Middle School 32000 Chagrin Blvd. Pepper Pike, Ohio 44124
WHEN: Friday's 6 -9pm On these dates
9/21

10/5

11/9

12/21

1/11

2/8

3/22

4/12

5/17
TICKETS ARE CAPPED TO 35 DUE TO LIMITED CAPACITY AND STAFFING. If you are not able to reserve a ticket due to the fact we have sold out - DO NOT WORRY!! We will be doing others very soon! Join our mailing list at our website bit.ly/bradyfablab to keep up-to-date with Fab Lab's special events for students and community members!
---
* This session is open for ANYONE
* A parent/guardian must complete this ticket form in order for the student to attend the session
*Anyone in 5th grade and below must have parent/guardian supervision outside of school hours while in the lab
---
DO I HAVE TO ATTEND THE FULL 3 HOURS? No, you do not need to be there for the full 3 hours. Please arrive as it works for you. You will likely need at least 30 minutes at a minimum to walk out with your own creation in hand.
WHO IS FABLAB FOR? EVERYONE at EVERY AGE. Brady FabLab is available to everyone in the community and there is no age requirement. Anyone with the approved level of supervision is allowed to use the lab. Upon arrival, you must sign in and consent to the safety policies of the FabLab at check in. The Fab Lab Staff will help you when using machines. This is a kid and adult friendly environment!
*Anyone in 5th grade and below must have parent/guardian supervision outside of school hours while in the lab
WHAT IF I HAVE NEVER MADE ANYTHING BEFORE? No need to worry! We are here to help. First, we will give you a tour of our lab and introduce you to the staff who can assist you with technical issues and answer your questions. There is a safety protocol for each machine to ensure the safety the user and equipment.
WHERE DO WE PARK AND HOW DO WE ENTER THE BUILDING?
Brady Fab Lab is located at Brady Middle School, 32000 Chagrin Blvd. Pepper Pike, Ohio 44124. Please park and enter the building at the first lot to your left as coming up to Brady Middle School. Please refer to the map for details. Parents may pick up and drop off their children at this entrance (NOT the front of the school building).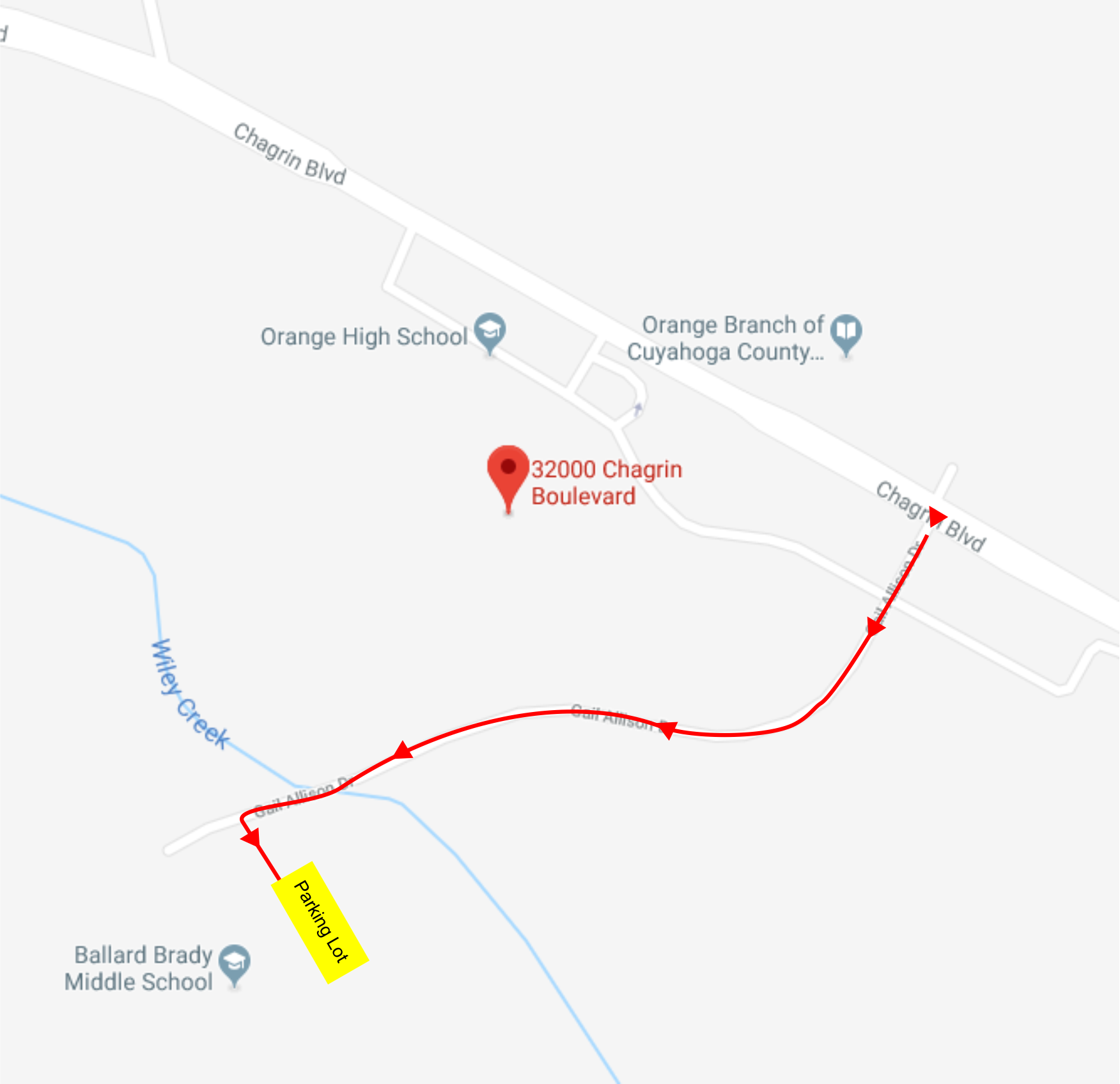 HOW MANY FAMILY MEMBERS/GUESTS CAN I BRING? As many as you like! Everyone must have a ticket so we can make sure we are staffed appropriately!
INTERESTED IN USING A MACHINE AT THIS WORKSHOP? TAKE THE MACHINES SAFETY QUIZ BEFORE ATTENDING
You may complete the safety quiz for that particular machine before coming to the workshop at the link below (or upon your arrival at the Fab Lab)
https://sites.google.com/orangecsd.org/bradyfablab/equipment/safety
The Fab Lab staff will be there to assist you when using the machines.
IS IT OK IF THE NAME ON MY TICKET OR REGISTRAITION DOESN'T MATCH THE PERSON WHO ATTENDS?
The name on the ticket should be the name of the student attending. It is not necessary to print your ticket to attend as we will use this electronic submission to confirm your registration when you enter the lab .
*All School Policy and Safety Guidelines must be followed while in or using the Brady Fab Lab, by purchasing a free ticket you agree to adhere to set standards.