Fab After 50 - Expert Advice on Living Your Best Life After 50 - Lunch, Bub...
Description
FAB AFTER 50 - Expert Advice on every aspect of hitting 50 as you mean to carry on; Fabulously!
Lunch, Bubbles & Exclusive Goodie Boxes included for all participants with Spot Prizes on the Day.
Speakers all expert professionals in their chosen fields; SCROLL DOWN for a detailed description of all speakers.
Taught by professionals during our workshops, learn how to look after yourself in a friendly warm environment. Socialize, learn, laugh, ask questions and practice everything you learn on the day.
Treat the Lady in your Life with the Perfect Ladies Day Out!
Get them while you can, limited numbers to ensure a personalised and relaxed setting, THIS is the event YOU have been waiting for!.
MEET THE TEAM!!
================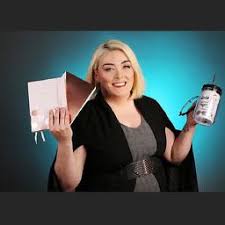 Liz McDonald - Owner of The Cat's Pyjamas Dublin
Liz is an ITEC qualified MakeUp Artist with a host of qualifications under her belt. She specilizesin Weddings and her love of Mother of the Brides brought about the idea for Fab After 50. Liz will not only guide you through several looks demonstrated on a variety of ladies over 50, but she will also give you an opportunity to try out your new found skills under the supervision of her lovely team who are there to help and answer questions during the workshop.
Next Up we have....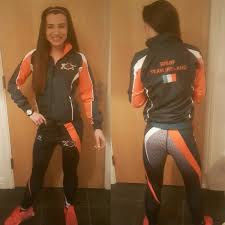 Elaine Finnegan - Personal Trainer and Body Building Competitor.
Elaine has built up a substantial following on Instagram and has been triumphant in several national competitions in the Body Building Arena. For Fab After 50, Elaine will guide the ladies through nutritional needs, exercise tips and much more to have you feeling and looking your best!
Along with Elaine we have...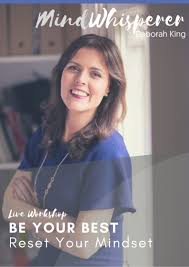 Deborah King - The Mind Whisperer
Deborah is a Personal Growth Coach who will be guiding the participants through a series of exercises to help them get the very best from the workshop as well as to help improve their outlook and life after the day.
Following on from Deborah, we have...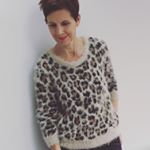 Anne Bergin (Left) - One Half of Style Blog; Lustrous.ie has teamed up exclusively for us with ...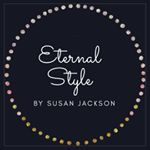 Susan Jackson - creator of The Eternal Style Instagram Blog!

Together Anne & Susan show you how to give your own daughter a stylish run for her money like they do their very Stylish Daughters; Laura & Suzanne. This fantastic Duo will be guiding the audience through a host of different tips, tricks and examples of looks and styles that will have you looking Fabulous After instead of Mutton Dressed as Lamb. We want all participants to feel comfortable in their own skin and style. Susan & Anne will show you how in their debut event!

As if that wasn't enough we also have ...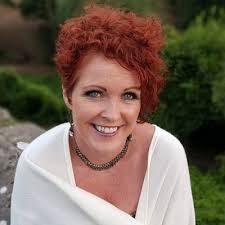 Amanda Delaney - Beauty Specialist & Skin Care Queen!
Amanda will guide you through the importance of taking care of your skin along with exactly how and what to use on your skin morning, noon and night. Amanda's love of knowledge and natural skin care has seen her MC events at the Convention Centre Dublin as well as running her own confidence building workshops; this lady is the know about all you need to get your mojo back in 2018!
And Last but by no means least we have...
Bill Galligan - Hairdresser Extradinaire with over 30 years experience in the Hairdressing Industry including working with some of the countries biggest publications and teaching at the family College; Galligan's on Grafton Street. Bill has amassed a wealth of knowledge as well as a fantastic sense of humour that will have you all delighting in the atmosphere of the day. Bill will not only take you all through the impact a haircut can have on your appearance and confidence but also how to nourish your hair properly with products that can disguise greys along with improving the texture and quality of the hair with as little chemicals as possible!
Looking Forward to Seeing You All there, but hurry, there are very limited places, please reserve your tickets as soon as possible to avoid disappointment!
To top off this Fantastic Event; You will indulge in a Welcome Reception of Bubbly before settling into your seat for the first speakers. After this a beautifully prepared hot lunch will be served to you and we shall prepare for the Practical Demonstarations and Workshop Portion of the Day. Personalized Goodie Boxes full of amazing products will await all participants and Free Parking at the venue so that every detail is looked after and you can really relax for the entire day. For ease of access, The White Room is located just Minutes from the M50 and N11.
So what are you waiting for? Reserve your Ticket today before it's too late!