| | |
| --- | --- |
| FAA Western-Pacific Region 8th Airports Conference | |
Event Details
Federal Aviation Administration
(FAA)
Western-Pacific Region
8th Airports Conference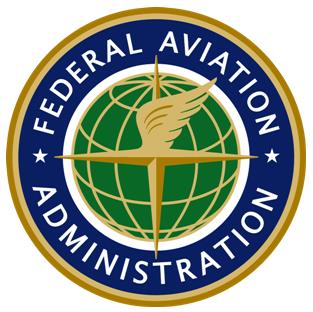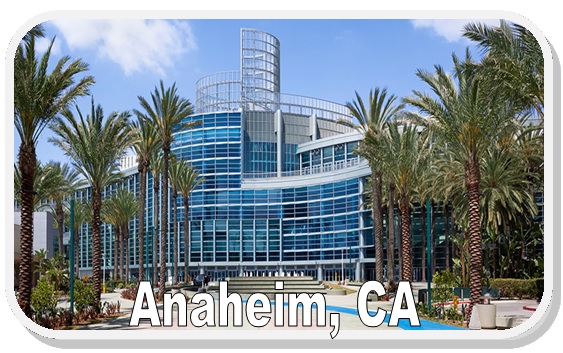 June 13 - 15, 2017
"Ascending to the Next Level of Airport Safety, Sustainability, and Efficiency"
Conference Agenda:
Please click here to download the Conference Agenda.
Conference Location:
Anaheim Convention Center
800 W. Katella Avenue
Anaheim, CA 92802
Tel: +1-714-765-8950
Conference Registration:
This is a free conference and attendees will be registered on a first come first serve
basis. The space limits the conference to 450 participants, so we ask that each airport,
state, or consultant firm limit attendees to 10 people to ensure that we can include all
interested parties. Please RSVP by close of business June 2, 2017.

If you have any question please contact us at
9-awp-wp600-annual-conference@faa.gov.
Hotel Information:
There is no designated conference hotel for this event so out of town attendees may
lodge at any hotel of their choosing. We recommend either the Anaheim Marriott
Suites or the Hilton Anaheim.
Parking:
Parking at the Anaheim Convention Center will cost $15 a day.
Exhibition:
We will not provide any designated space for exhibitor/vendor booths.
Meals:
There is no conference registration fee for attendees. We will not provide meals or
refreshments for this conference. Adequate time will be provided for breaks between
sessions.
Airports Near the Anaheim Convention Center: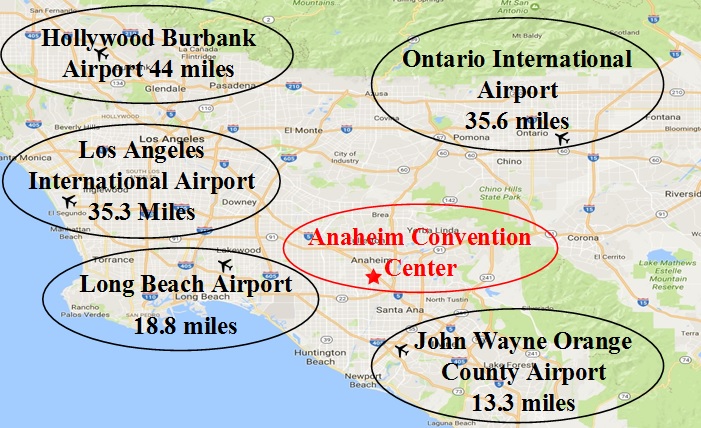 Where

Anaheim Convention Center
800 W Katella Ave.
Anaheim, CA 92802


FAA Western-Pacific Region 8th Airports Conference