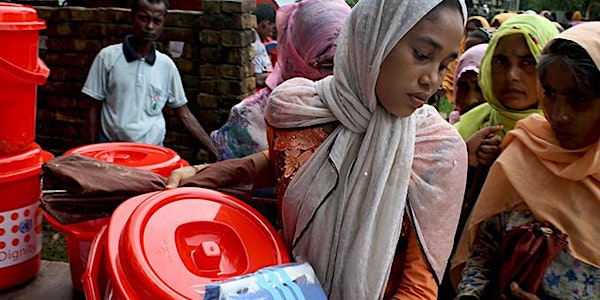 FA2019 - Humanitarian Forum
When and where
Location
Claudia Nance Rollins Building - Rollins Auditorium 1518 Clifton Road NE Atlanta, GA 30329
Description
Logistics and supply chain management remains an often overlooked but crucial aspect of our daily lives. In emergencies, programs and service delivery are only possible if the right product gets to the right people at the right place and at the right time. Due to natural disasters, famine, disease and other ongoing problems across the globe, the need for resilient and strengthened supply chains is becoming increasingly recognized.
The French Consulate General in Atlanta and Emory University's Rollins School of Public Health, and the Georgia Institute of Technology Center for Health and Humanitarian Systems will host a one-day forum uniting French and American NGOs and health experts. Over the course of two panel discussions, experts will touch on medical commodities, the use of pre-packed kits and the opportunity for collaboration between corporations and humanitarian organizations. They will also explore the connection between Atlanta-based programming and organizations with global humanitarian logistics programing.
Reception to follow.
Illustration: ©UNFPA Bangladesh