Description
The F50 Global Capital Summit® (GCS) finds and connects the next generation of world-changing tech innovators with strategic partners to power their long-term impact. The theme for this year's summit is "Impact one billion lives". GCS focuses on creating partnerships that will help to improve human lives within the Healthtech, Agtech, Sustainability areas. The two-day event includes 60+ speaking sessions, 700 attendees from world-leading corporations, a large investor summit, and invitational entrepreneur leader roundtable discussions.
Featured Speakers - GCS 2019:
Dr. Thomas C.Sudhof, Nobel Prize WinneR
Amy Pressman, Co-Founder, Medallia
Dr. Patrick Carroll, CMO, Hims/Hers, Former Chief Medical Officer, Walgreens
Amy Yotopoulos, Director, Mind Division, Stanford Center for Longevity
Duncan Davidson, General Partner, Bullpen Capital
Satjiv Chahil, Angel Investor, CEO, Silicon Valley Global Marketing and Innovations advisory
Andrew Tang, Managing Director, Draper Dragon Fund
Norman Winarsky, President, Winarsky Ventures
and many more...
GCS is the place where you can find new partners, get media attention, and meet future investors. In case you are a startup looking for funding or a service provider looking for future clients, GCS includes an exhibition area for you to connect with your potential. F50 offers a Demo Table Package which includes two full days to exhibit with a cocktail table, 2 GCS passes and access to F50's network (120,000+ Bay Area F50 subscribers) – all for just $2100 (if you purchase before September 15th).
For more information: F50.io/GCS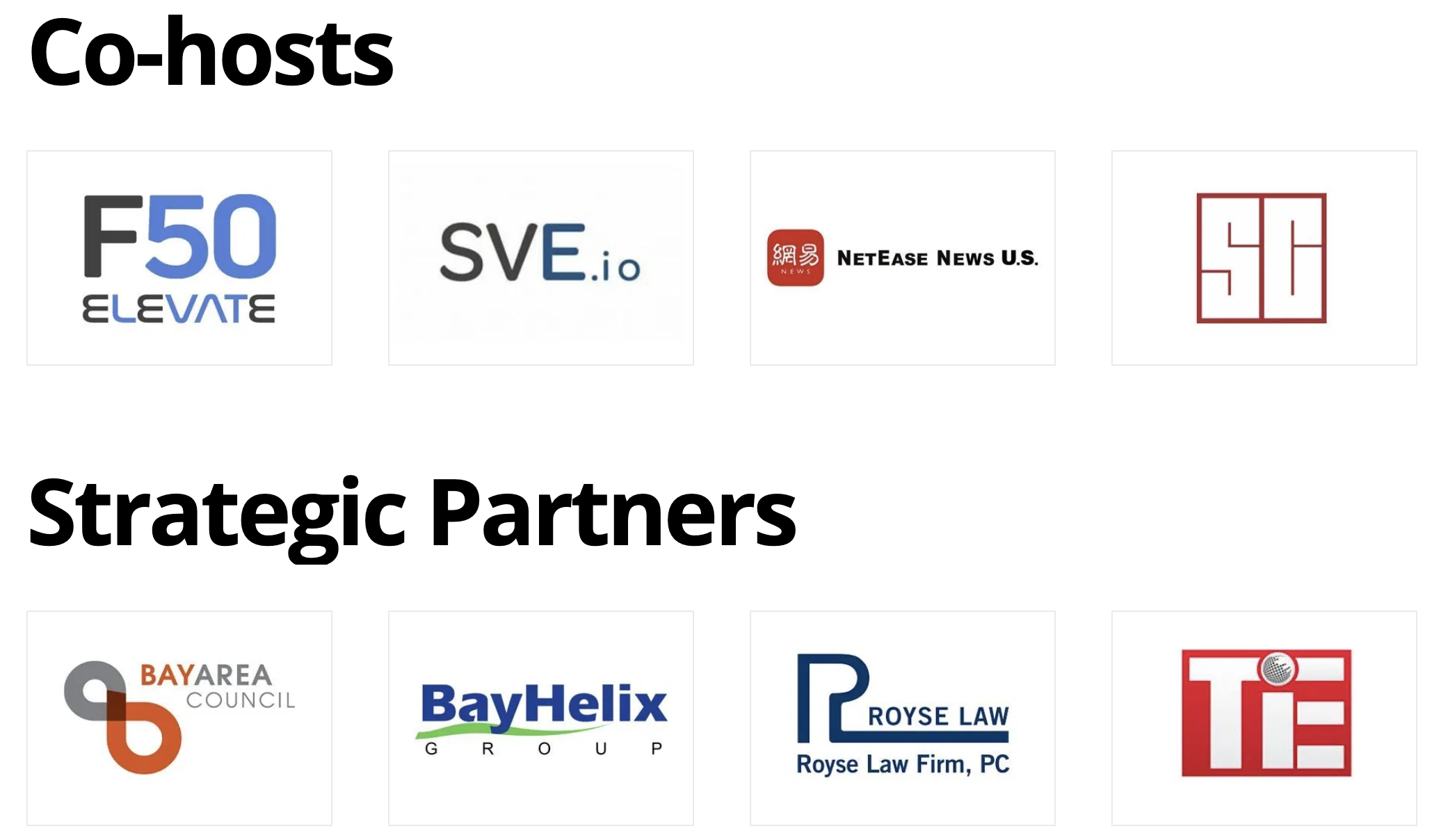 Global Capital Summit - Spring 2019 SPEAKERS:

Andy Tang, Partner, Draper Associate, CEO, Draper University
Alex Zhavoronko, CEO, Insilico Medicine
Alexander Girau, CEO & Co-Founder, Advano
Caroline Tsay, CEO, Computer Software; Board Member, Coco-cola
Caroline Winnett, Executive Director, Berkeley Skydeck
Chloe Alpert, CEO & Founder, Medinas, Inc.
Chris Hanson, CEO, Aromyx
David Cao, CEO & Founder, F50
David Chen, Operating Partner, Sequoia Broadband Capital
Deepak Gupta, Managing Partner, Blue Bear Ventures
Elli Kaplan, Founder & CEO, Neurotrack
Eric Steen, CEO & Founder, Lygos, Inc.
Eric Tao, President, University of East-West Medicine
Frank Mycroft, CEO & Co-Founder, Booster
Galit Lidsky, Founder, DNAtix
Hermann Schindler, CEO, SupplyOn, Scalator Ventures Inc.
Jianxiong Xiao, CEO & Founder, AutoX
Joe Urban, CEO, Potrero Medical
Josh DeFonzo, CSO, Auris Health
KJ Jia, Partner, F50 Labs
Laura Deming, Partner, The Longevity Fund
Lu Zhang, Founding Partner, NewGen Capital / Fusion Fund
Mang Yu, Sr Research Scientist of Pathology, Stanford
Manoj Kenkare, Partner & Managing Director, Accenture Lifesciences
Maria Malavenda, CEO, EVVEMI
Michael Calhoun, CEO, MindShare
Moses Choi, Principal, Orange Silicon Valley
Nikolai Oreshkin, Managing Partner, Elysium Venture Capital
Prakash Nanduri, CEO, Paxata
Prathamesh Prabhudesai, EIR, F50
Rana Gujral, Investor, Behavioral Signals
Rick Weidinger, CEO & Founder, Robotic Vision Technologies
Matthews Stafford, Partner, Dentons
Sue Wang, CEO, AnCatt
Sylvia Kang, CEO & Co-Founder, Mira
Tatyana Kanzaveli, CEO & Founder, Open HealthNetwork
Uli Chettipally, Physician, Kaiser Permanente
Wei Tao, Investor, BioTech Angels
Weijie Yun, Managing Partner, Tyche Partners
William Li, CEO & Chairman, Knightscope