F50: Funded! Season 1

Monday, June 23, 2014 at 9:30 AM

-

Tuesday, June 24, 2014 at 6:00 PM (PDT)
Event Details
Funded! Season 1 is the premier startup event of the summer in Silicon Valley.This is not your typical conference, it is the biggest deal-making event of the season.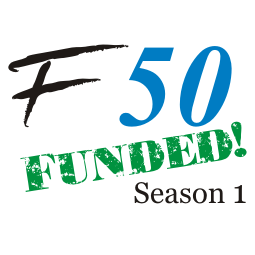 FUNDED! Season 1 will be held at the Computer History Museum in Mountain View, CA on June 23-24 during Google IO week. Hundreds of founders and investors from Silicon Valley will be in attendance at what will be the premier startup event of the summer.
Monday June 23rd
Founders: Fundable Founder Bootcamp (9:30am – 4pm) @ Computer History Museum
The Fundable Founder Bootcamp will help give founders the tools to better prepare for initial funding, term sheets, and more as they grow their business. It will also help founders to better prepare their business for long term growth and attractiveness for potential exits. This full day workshop will provide invaluable insights and instructional training from experienced founders, investors and other industry leaders that can make a huge impact on the success of your startup, both today and in the future.
Investors: Meet with the F50 founders at a private Los Altos estate (4:30-6:30pm, reception 6:30-8:30pm)
Tuesday June 24 - F50 Demo Day
F50 Demos & Investor Pitch for 500K-2M ( 9:20 am-12) & Season 2 Draft (Afternoon)
Hundreds of startup founders and over 200 investors registered, the next generation of startup fundraising is here! Founders will get funded with Pre-Series A funds of 500k-2 Million. Come learn about what it takes to get Funded! and meet with top investors in Silicon Valley.
 Questions and inquiries: i@f50.io 
When & Where
Monday, June 23, 2014 at 9:30 AM

-

Tuesday, June 24, 2014 at 6:00 PM (PDT)
Add to my calendar