Description
Do regulations and compliance make running your IT network feel overly complicated? Are IT department concerns about data security preventing your organization from considering cloud applications like Microsoft's SharePoint and Office 365?
---
The IT world is rapidly changing and we can show you how to take advantage of everything secure cloud platforms like SharePoint and Office 365 offer today's distributed workforce.
Business mobility is a core driver of the digital transformation going on in today's business world.
The enterprise mobility market is experiencing a shift towards providing a secure digital workspace that can accommodate financial and other regulated IT needs in an integrated platform like SharePoint and Office 365. And everything needs to work on a Surface tablet or an iPhone.
Microsoft, its premier NYC cloud partner SoHo Dragon, digital workspace experts LiveTiles and IT consulting firm Marathon Consulting, have teamed up to present an educational breakfast learning event at the Microsoft NYC flagship store to understand how to:
- Provide secure Office 365 access to remote workers, so IT is in full control of user activity and access points
- Design an appealing SharePoint user experience in minutes that works across all devices
- Enable full mobility access to SharePoint document management and video content
- Understand how Office 365 and SharePoint give mobile workers the tools they need to be successful.
SoHo Dragon's Office 365 SharePoint workspace solutions integrate your brand identity, make enterprise mobility management easy, and provide access to key applications on your user's preferred device when they need them.
---
Agenda:
Introductions: 8:30 AM - 8:35 AM
What is the Digital Workplace? : 8:35 AM - 8:45 AM
Scott Wilson- Founder & CEO at Marathon Consulting: Securing O365 8:45 AM - 9:15 AM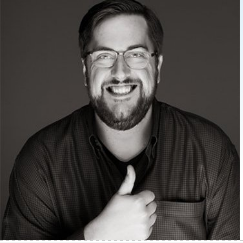 Marathon Consulting is a New York based IT Consulting firm helping Small Business owners stay focuded on keeping their business efficient and profitable. With Scott's mix of humor, toughness, and creativity Marathon Consulting has thrived under his leadership and his latest venture, Stack Advisors. He will be giving us techniques on how to securly roll out and use Office365 to maximum potentail.
Peter Ward- Founder & CTO at SoHo Dragon: Digital Workflow 9:15 AM - 9:45 AM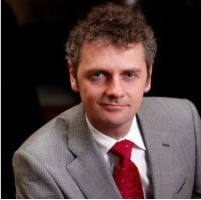 Peter is a highly motivated, technically skilled SharePoint Solution architect. His experience enables him to find creative, yet pragmatic solutions to collaboration challenges in a broad cross section of industries including, consumer goods, on line gambling, government, financial services, and transportation. He will be showcasing a demo of how SoHo Dragon uses SharePoint to enhance Office365 security.
Mahdi Hamdi- Customer Success Manager & UX/UI Millennial Expert at LiveTiles:
The Secret Sauce 9:45 AM - 9:55 AM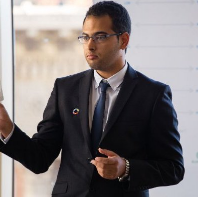 Mahdi is a talented IT leader and UX/UI Millennial expert with extensive experience driving business growth through innovative ideas.With his outstanding leadership ability and creative problem-solving skills in both strategic and tactical areas he is able to transform the digital workplace. He holds a U.S. Master's degree in Computer Engineering.He is passionate about empowering the Tunisian youth and promoting the culture of entrepreneurship in Tunisia. He is working in parallel on his personal project called Willennials (Web for Millennials) to demystify and standardize the UX/UI for millennials. For this event, Mahdi will be showcasing the LiveTiles platform and how it integrates SharePoint to make the complex simple!
Questions: 9:55 AM - 10:00 AM