Description
Funky people, funky music and funky food combine to bring in the New Year at our one-of-a-kind "F&11 Vegan Brunch Party" New Years Day 2016! If you weren't able to make our introductory #F&11 event on Nov 1 it was a blast and you definitely don't want to miss this second installment. This event will sell out quickly as well since space is limited. The tenantive menu for the day includes:
• vegan strawberry cream-cheese stuffed french toast,
• house made plant-based sausage,
• homefries with a twist,
• organic yellow corn grits,
• cinnamon-baked apples,
• assorted fresh fruit,
• and there's always a special raw dish from the Delights of the Garden archives (last time it was a raw blueberry pie)!
Now here's some food porn of the french toast to whet your appetite...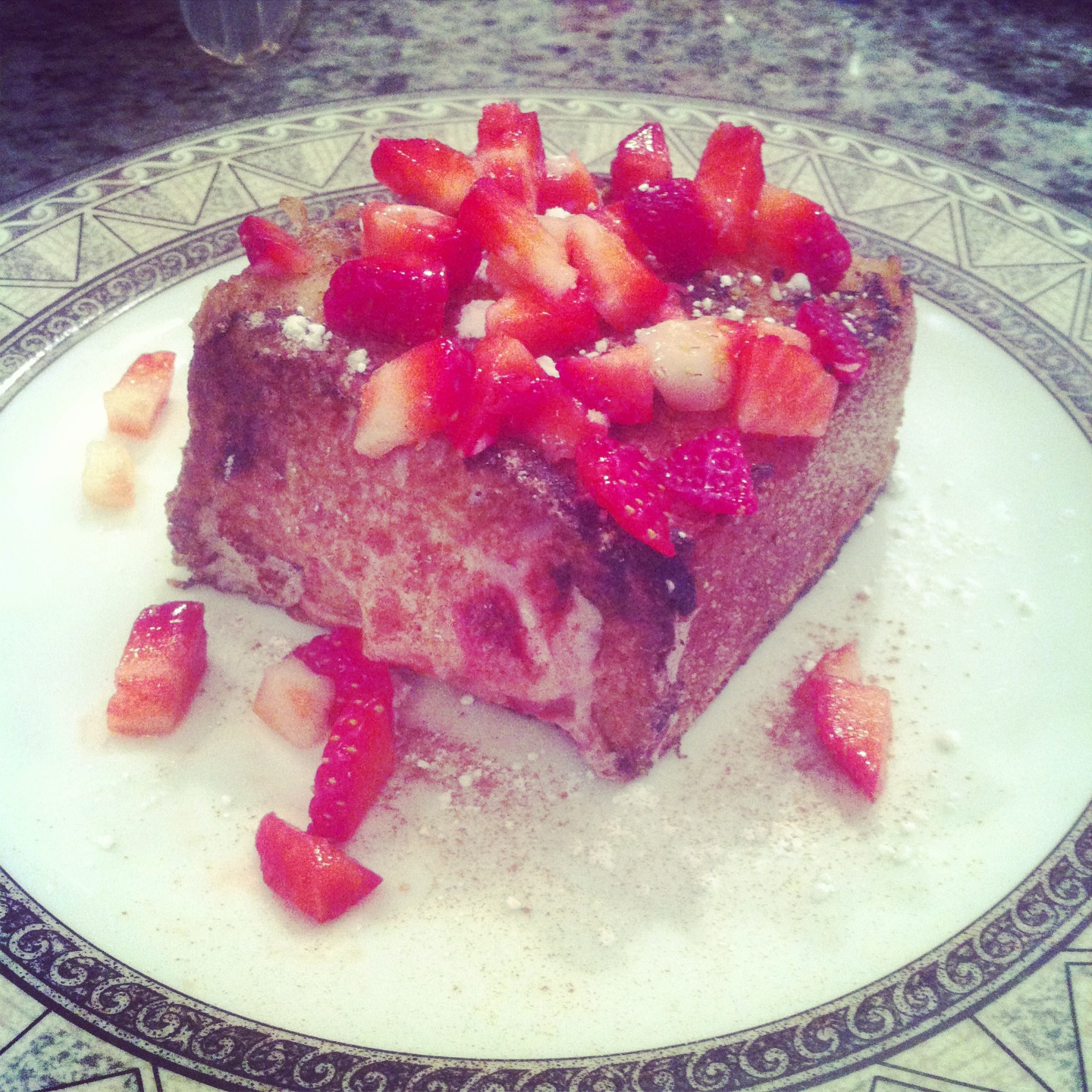 +++++
Have you ever wondered how The Florida Avenue Grill's soul food would taste if it were all vegan? We know, and we're doing it! It's delicious & healthy! Come join us upstairs above the Grill for a private, all-vegan brunch, with a menu designed by the owner of the Grill, Imar Hutchins, who is the author of several raw and vegan cookbooks and co-founded Delights of the Garden, a chain of raw-vegan restaurants. F&11 Vegan Brunch is inspired by the Grill's classic dishes, featuring veganized versions of your favorite food at the Grill.
Details:
This is a private event, you must buy your tickets in advance. There will be funky music and of course the event is 100% vegan. We only have a capacity of about 35 people. Everyone will be seated at 11am and will be given a prix fixe menu that will include beverage, main course, and dessert options. The menu is subject to change.
This is a non-alcoholic event and all ages are welcome.
The event will be held upstairs above the Grill in the future home of COLORS On The Grill, a private event space in partnership with ROC United.
Space is very limited and we'll sell out, so buy your tickets as soon as you can!
Keep updated on this page and our Facebook page as we get closer to the event for more details.