Come enjoy world class comedy with premier food and drink in a charming, socially distant environment! Featuring Scott Capurro!
About this Event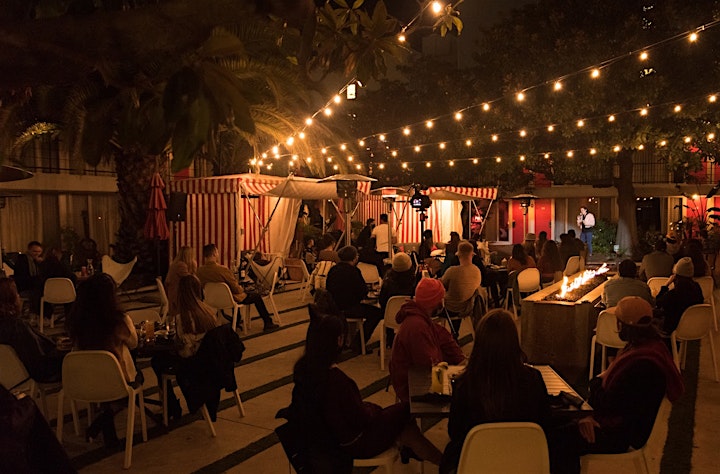 Poolside Comedy at Chambers eat + drink!
Bring a date, bring the pod, bring your mom, bring a mask and bring an appetite to enjoy Poolside Comedy at Chambers eat + drink . This hit comedy series has been selling out and bringing headlining comedians from across the country who've appeared on Netflix, Late Night, HBO, and more, to the intimate setting of the Phoenix Hotel courtyard on a regular basis.
This month's show features SF native Scott Capurro, from Alice 97.3, Mrs Doubtfire, SF Punchline, and more!
All social distancing guidelines will be enforced, so you can be free to enjoy live entertainment and premier food and drink.
Seating will begin at 4 PM for the early show, 7 PM for the late show. Guests are encouraged to arrive early to get a good seat!
Tickets are not sold individually, but instead by table to ensure separation of groups.
There are 4 seat tables and 2 seat tables. Tables will not able to be combined.
4 seat tables will have a $80 minimum spend of food and beverage, 2 seat tables will have a $40 minimum, and the cabana will have a $120 minimum, independent of ticket price.
Seating is first come, first serve.
Masks required for entry.
Get your table now, don't miss the best live entertainment in the heart of the Tenderloin!