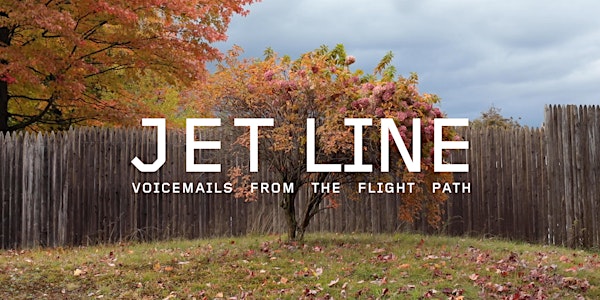 F-35 FILM PREMIERE - Jet Line: Voicemails From the Flight Path
Join the filmmakers for an audience Q&A following this virtual premiere.
About this event
UPDATE: If you have registered but have not received a zoom link, please check your spam or promotions folder. If you still don't see it, email info@jetlinefilm.com.
---
This short documentary employs an anonymous hotline to elevate the voices beneath Vermont's F-35 flight path.
Tranquil scenes of unassuming neighborhoods near Burlington International Airport are juxtaposed with voicemails of the unheard, those drowned out by the ear-shattering "sound of freedom." Exploring the relationship between picturesque residential areas and the deafening weapons systems overhead, Jet Line is a poetic portrait of a community plagued by war machines, documenting untenable conditions in a small city once voted one of the best places to live in America.
A film by Duane Peterson III & Patrick McCormack