About this Event
EYEHATEGOD is
Jimmy Bower - Guitar
Brian Patton - Guitar
Gary Mader - Bass
Joey LaCaze - Drums
Mike IX Williams - Vocals
EYEHATEGOD (also known as EHG) is an American band from New Orleans, founded by Jimmy Bower and a different line up in 1988. Soon after the group formed, Mike IX Williams became the 2nd vocalist and Joe LaCaze became the 2nd drummer, followed by Brian Patton on guitar. The band solidified in sound and style except for a revolving bassist position. Gary Mader joined in that capacity for a Japanese tour in 2002 and has remained there ever since.
As one of the most influential bands to come from NOLA, they have noted Black Flag, The Melvins and Black Sabbath as a domineering and significant influence to their sound today.
That combined with the sound of Southern Rock, Blues riffs and Hardcore Punk has made EYEHATEGOD one of the most reputable and distinctive bands ever, even defining a brand new genre now known as Sludge, though the band strays away from being labeled as such.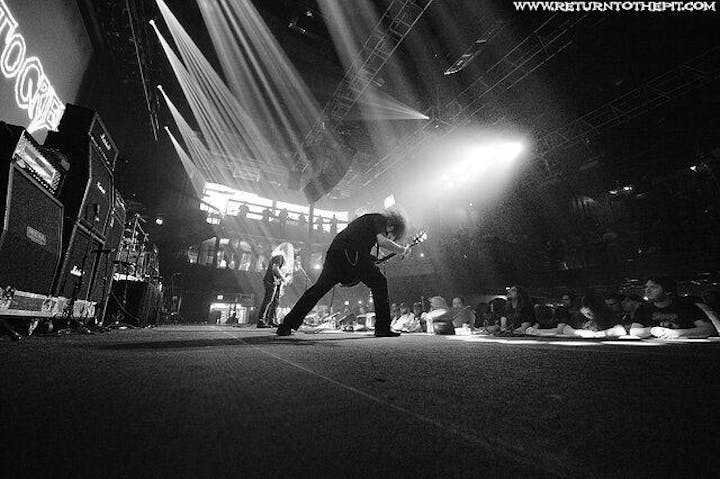 Come To Grief
From the ashes of GRIEF…..A new band formed by GRIEF founder / guitarist Terry Savastano performing early GRIEF material from the early years of the band.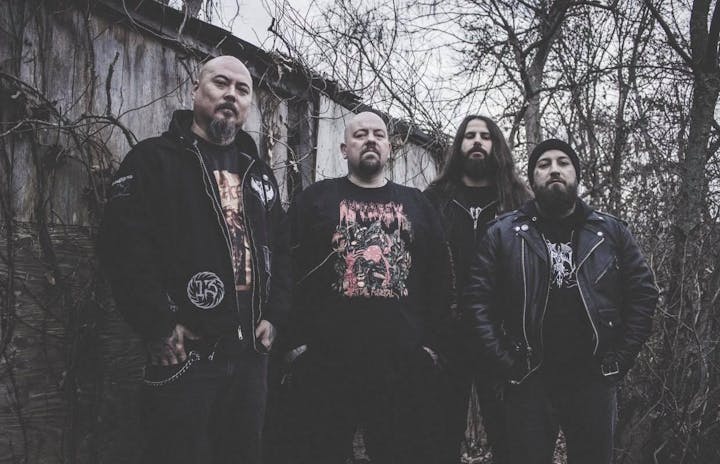 Churchburn
Churchburn is the musical collaboration between two of the undergrounds masters of misery. Dave Suzuki, best known for his mesmerizing guitar work and brutal drumming in Vital Remains and Ray McCaffrey, who carved out sonic drum patterns for Sin Of Angels and Grief. The two have set out to share with the world their love of the riff. Not only the heaviest but also the most haunting. Each song is crafted with the most sinister of intent. Churchburn want the listener to feel a true sense of dread as each song progresses..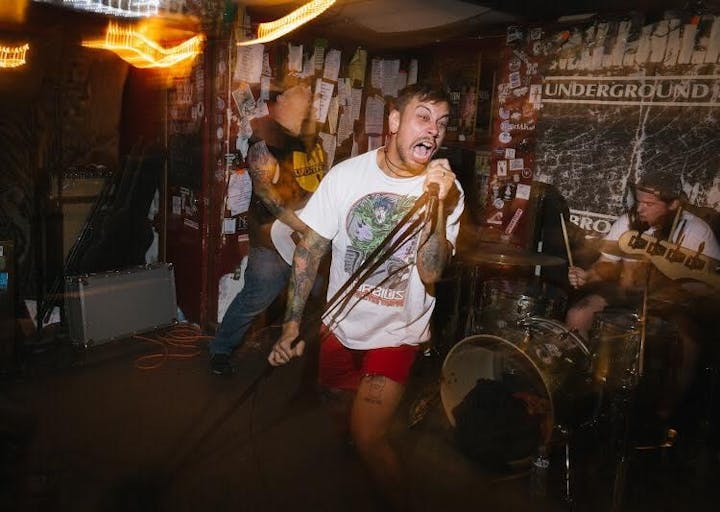 Intercourse
Caleb Porter - Drums
Timmy Leonard - Bass
Jason Barnes - Guitar
Tarek Ahmed - Vocals
Known for their bombastic live shows and fearless stage presence, Intercourse is spearheading CT's burgeoning outsider hardcore scene. Founded in 2014 by vocalist Tarek Ahmed, a self-titled EP soon followed. Though early lineups fluctuated under the weight of the madness, the band soon found a rock-solid foundation in guitarist Jason Barnes, drummer Caleb Porter, and bassist Timmy Leonard. This group led Intercourse into their most prolific period yet, resulting in a string of releases beginning with 2016's Pissing into the Abyss. 2017 saw the band perform at venues across New England and the Mid-Atlantic as well as a split release with NC's the Asound.
In 2018, Intercourse released their first full-length, Everything is Pornography When You've Got an Imagination, via Constant Disappointment Records. Lauded by multiple publications, this record defines Intercourse's hallmark sound of odd time-signature changes, heavy riffing, and sarcastically nihilistic lyrics, all delivered at full volume. They are currently performing across the Northeast in support of their full-length, and show no signs of slowing down.
Performers
Date and Time
Location
Refund Policy