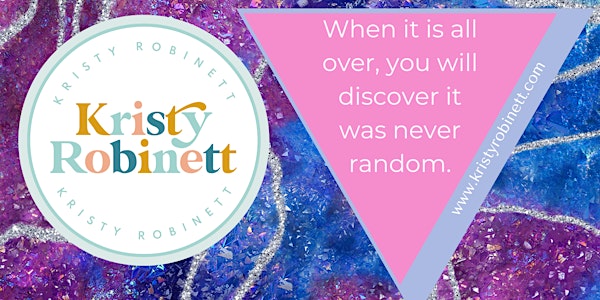 Eye Spy Signs and Symbols: A Weekly Scavenger Adventure
Eye Spy Signs and Symbols: A Weekly Scavenger Adventure -11 weeks of fun + sacred adventures
About this event
Are you wanting to connect to divine spiritual insight from your team of angels, guides, and loved ones on the other side? Have you been stalled by receiving your signs and symbols from your loved ones on the other side? Or are you confused as to who in heaven is sending you what sign, or what they might mean? I'm so excited to share the most delicious and magical 11 weeks with you while you discover how to turn the volume of heaven up.
Let's Make Monday Enlightening
Every Monday morning, beginning on July 11th for 11 weeks, you'll receive an inspiring scavenger hunt assignment sent directly to your inbox. We will use a variety of techniques that will include an eye spy clue each week, journal prompts, and guided meditations, along with:
• How to notice signs from heaven.
• Why that sign?
• How and when you might see the signs.
• How to trust the signs.
• How to receive the signs.
• How to stay connected.
• How to engage the signs with a light heart, and sense of playfulness.
We will also meet three times, via Zoom (Sunday, July 17th at 7 pm-8 pm ET, Sunday, August 14th at 7 pm-8 pm ET, and September 18th at 7 pm-8 pm ET, where we will touch base and see how you've progressed through your sacred assignments and then share your stories. The meetings will be fun, inspiring, and informal. If you can't attend, the Zoom meetings will be recorded.
By the end of this magical adventure, you will have the tools to better translate the divine language that heaven continuously sends us. You will be able to better make those connections for a lifetime.
For more information visit here.