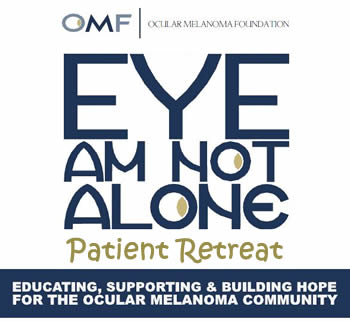 2nd Annual EANA Patient Retreat


March 2 - 4, 2012
The EANA Retreat will couple actionable medical information with multi-modal opportunities for patients and family members to connect and learn from each other.  Targeted at patients, their families and friends, the retreat will mirror OMF's ground-breaking 2010 conference in Boston, MA at the Dana-Farber Cancer Center but with a greater emphasis on networking and patient support. Speakers will include leading ophthalmologists, cancer biologists, ocular oncologists, general oncologists, behavioral scientists, social workers and patients themselves to give all attendees a broad brush look at the latest trends in treatment, clinical trials and coping with cancer.
Confirmed speakers include Agop Bedikian MD, Takami Sato MD, PhD, David Eschelman MD, Emily Chew MD, Susan Walther MD, Colleen Cebula MD, Peter Hovland, MD, PhD, Janice Allen MSN and Molly Stoffa, RN.  
The conference is being sponsored by LivingSocial, the Ocular Melanoma Foundation (OMF), Castle Biosciences, Delcath Systems, Vitamin Water and PopChips.