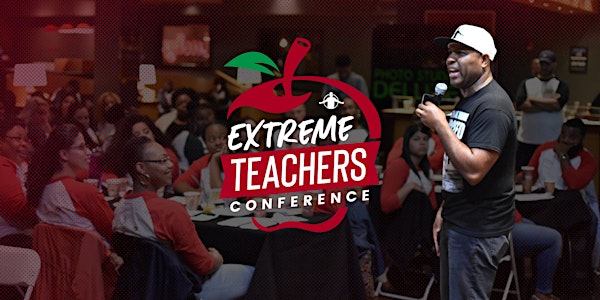 Extreme Teachers VIRTUAL Conference 2020 SWAG BAG
Partner with us for our EXTREME TEACHERS CONFERENCE . #MillennialMindsMatter
About this event
We are offering an amazing VIRTUAL event experience for EXTREME TEACHERS this year. The EXTREME TEACHERS experience will help teachers increase their connection with their millennial students.
For the investment of only $100 your company's flyer will be included in our DIGITAL SWAG BAG.
What's a Digital swag bags? We are glad you asked.
A digital swag bag by contrast goes over well with event attendees via email. Even though virtual events won't rule the scene forever, there's a lot of benefit to partnering with us by adding your company's flyer to our Digital Swag Bag. As well, you can add to our digital bag with discount codes, free offers, contests and more.
The promotions in the swag bag may take attendees directly to your site if wished. This brings customers directly to the point of purchase with an offer—there's nothing more compelling. Oftentimes, to redeem the rewards or gift, the attendee needs to enter their email address and information.
TERMS OF AGREEMENT:
1. The sponsee agrees to grant the sponsor the following sponsorship rights:
Price to secure sponsorship: $100
Sponsor will receive the following:
2. Ability to have an electronic flyer to promote your business in our Extreme Teachers Conference 2020 Digital Swag Bag.
3. The sponsorship will be for Extreme Teachers Conference 2020 Digital Swag Bag attendees.
4. The sponsor agrees to provide a HD version of the company's flyer needed to honour the commitments listed above.
5. In the event of a dispute arising that the parties themselves cannot resolve, the parties agree to refer the matter to an independent arbitrator appointed by mutual agreement.
6. Once payment is surrendered there will not be a refund given unless the event is cancelled, or the Conference Digital Swag Bag is cancelled. A refund will be given in this case with 30 post the event.
7. The terms and conditions of this agreement shall not be disclosed to any third parties without the prior written consent of both parties.
8. The rights of either party under this agreement shall not be transferable or assignable either in whole or in part.