Extraterrestrial Disclosure Online Summit (4 day webinar)

Thursday, August 18, 2016 at 10:00 AM

-

Sunday, August 21, 2016 at 6:00 PM (PDT)
Event Details
EXTRATERRESTRIAL DISCLOSURE
ONLINE SUMMIT
* YOU CAN STILL REGISTER AND IMMEDIATELY RECEIVE THE REPLAY LINKS OF THE ENTIRE WEBINAR *
Disclosure is underway on all levels. The system is crumbling and the old paradigm structures that have kept humanity within a distinct frequency range are on their way our of our reality. Within this is the very important truth of our connection to the cosmos and Extraterrestrial heritage. 
The True History of our planet is far more cosmic than the majority of the world may realize. This information has unconsciously and consciously been kept from the masses in order to impose a matrix like existence that does not encourage personal growth, spirituality, compassion and higher dimensional wisdom.
As these mechanisms no longer serve humanity they will fade out creating opportunities for disclosure and truth so we may experience a collective shift in consciousness.
We have been visted by and still being visited by Extraterrestrials. Many world religions derive their text from ancient scriptures that speak of starbeings and much of humanity's ancient wisdom centers around the stars.
The moment is now for FULL DISCLOSURE
This 4 Day Online Summit will disclose and explore the entire realm of the Extraterrestrial presence so that we may create ripples in consciousness and assist in the awakening process we are currently undergoing.
This event will contribute to world wide disclosure connecting the globe in solidarity and oneness.
FEATURING 20 OF THE WORLDS MOST RENOWNED RESEARCHERS, SPIRITUALISTS, EXPERIENCERS AND PRESENTERS ON THE EXTRATERRESTRIAL PHENOMENON
*YOU CAN REGISTER FOR ALL 4 DAYS AND RECEIVE THE REPLAY LINK FOR THE DAY YOU MISSED*
---
FEATURING
DAY 1:
NICK POPE ~ TRICIA MCCANNON ~ MARY RODWELL
GRANT CAMERON ~ ALAN STEINFELD ~ ADAM APOLLO

DAY 2:
ROB GAUTHIER ~ JAMES GILLILAND ~ COREY GOODE
ANDREW BARTZIS ~ GORDON ASHER DAVIDSON ~ BARBARA LAMB

DAY 3:
CYNTHIA CRAWFORD ~ BRIEN FOERSTER ~ WILLIAM HENRY
JANET LESSIN ~ MIRIAM DELICADO ~ TRICIA MCCANNON ~ SASHA LESSIN
DAY 4:
DR. LYNNE KITTEI ~ TRICIA MCCANNON ~ BRAD JOHNSON
SEAN DAVID MORTON ~ LAURA EISENHOWER
---
HOSTED BY
JONAH BOLT ~ ALAN STEINFELD ~ NEIL GAUR
---
~WHAT WILL BE COVERED~
History of UFO Disclosure in the world
Our Extraterrestrial DNA
Transparency & Full Disclosure
Human Transformation
Ancient Civilizations & Technology
Truth About the Ancients
Crop Circles and Their Message to Humanity
Free Energy & Global Elite Power Struggle
Spiritual Nature of Extraterrestrials
Extraterrestrial Channeling
True Earth History & Galactic History
---
Join us on August 18th, 19th, 20th and 21st, 2016
9:00 AM - 6:00 PM PST
****UNLIMITED REPLAY ACCESS****
---
LAURA EISENHOWER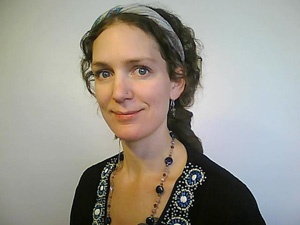 Laura is a Intuitive As

trologist, Global Alchemist, Cosmic Mythologist and is the great-granddaughter of Dwight David Eisenhower. She is on a profound mission to reveal our true origins connected with the 'Magdalene' and 'Gaia-Sophia' energies of love and wisdom and works to liberate us from the Military Industrial Complex, the Archonic systems and false power structures.. These forces connect many dots that are coming into our awareness, now more than ever, as our solar system aligns with the Galactic plane.
---
NICK POPE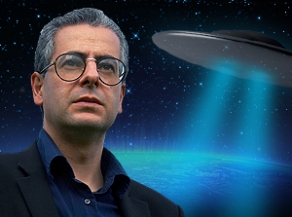 Author, and journalist Nick Pope used to investigate UFOs for the British Government, leading the media to call him the real Fox Mulder. He's now recognized as one the world's leading experts on UFOs and the scientific search for extraterrestrial life, and is a leading commentator on the societal consequences of Disclosure/First Contact. Having looked at these issues from within government, and as the public face of the official program to declassify and release the British Government's archive of UFO files, Nick Pope is in huge demand with the film and TV industry, and has consulted on numerous alien-themed movies and TV shows.
Inside the Dream Factory
Much has already been revealed about some of the high-profile UFO sightings (e.g. the Rendlesham Forest incident) investigated by the British Government's UFO Project. But in this entirely new presentation, Nick Pope offers something completely different: a more intimate glimpse inside the dream factory. Nick Pope will give attendees a candid picture of day-to-day life working inside a government UFO project, covering not only strategic issues of geopolitical context, but also the 'watercooler moments' that probably give people a more revealing insight into what's really going on.   
---
BRIEN FOERSTER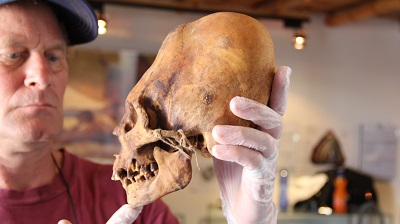 Brien was born in Rochester, Minnesota, U.S.A. but grew up on the west coast of Canada. At age 11, he became fascinated with the art of the Haida and other native people, and began carving totem poles, and other related art forms, learning from Native teachers. After completing an Honours Bachelor Of Science degree, Brien decided to take up carving and sculpture full time at the age of 25. This included the creation of 15 full size totem poles, dugout canoes, masks, bowls, boxes and other Native style works.
In 1995 he moved to Maui, Hawaii, and was hired as assistant project manager for the building of the 62 foot double hull sailing canoe ( ancestor of the modern day catamaran ) Mo'okiha O Pi'ilani ( Sacred Lizard That Pierces The Heavens. ) This project lasted 2 years. Over the course of the next decade he explored Polynesia, looking for the source of the Polynesian people.
Peru became his next major area of interest. The study of the Inca culture led to his writing his first book, A Brief History Of The Incas.
He has become an authority on the megalithic works of South America and the perplexing ancient Elongated Headed people of the area, and divides his time between Paracas Peru, and Cusco.
---
MIRIAM DELICADO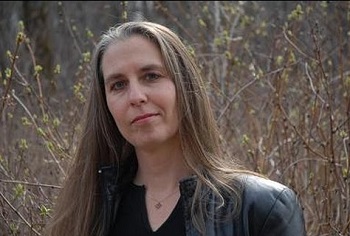 Miriam Delicado is a world recognized Extraterrestrial Contactee. Author of the book Blue Star Fulfilling Prophecy. Featured on the History Channel's UFO Hunters, Coast to Coast Radio and alternative media programs around the world. As a humanitarian Miriam's current focus is working with indigenous people to advocate for their protection.
www.bluestarprophecy.com
Twenty seven years ago I was taken from the side of a highway in Canada and brought onboard a UFO. This experience immediately changed my life as well as the lives of people around me. I walked off that UFO a changed person and I remembered being with Tall Blond Extraterrestrials immediately after the event. What is the meaning of UFOs in our world and why are they abducting and contacting people all over the planet? Their history and ours is tied together and by looking at this subject from a spiritual view, as well as a scientific, we begin to understand our relationship with each other. Disclosure lies within the messages, warnings and spiritual teachings they share with people around the world. Disclosure is unfolding and the only question we need to continue to ask is if and when will we see them walk among us.
---
ADAM APOLLO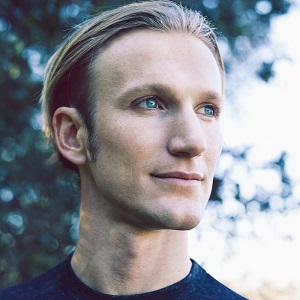 Adam Apollo has offered insights on global transitions, physics, technology, human spirituality and the future as a leadership ambassador at the White House, in multiple summits at the United Nations, and at conferences and festivals around the world. After having a vision of the Universe as a fractal hologram at the age of 15, he extensively studied a wide variety of branches in theoretical astrophysics, completing major research papers on the potential interface between consciousness and the physics of space-time by the time he graduated High School.
Adam Apollo has had a direct physical contact experience with an Extraterrestrial Ambassador in the middle of the desert. He was then introduced to 73 Ambassadors of a Galactic Council through Astral bilocation. Since then he has had countless contact experiences, called and connected with hundreds of Starship crews, and developed a comprehensive knowledge of many species who have interacted with humanity over the millennia.
He is a founder of the UNIFY movement and several education and technology based companies and organizations, as well as a faculty member and the lead systems architect for several international online academies. These include the Resonance Academy for Unified Physics, the Guardian Alliance Academy for self-mastery, and the Visionary Arts Academy. He currently has over 6000 active students of all ages from around the world. Adam Apollo is dedicated to achieving a sustainable and thriving interplanetary culture.
---
GORDON ASHER DAVIDSON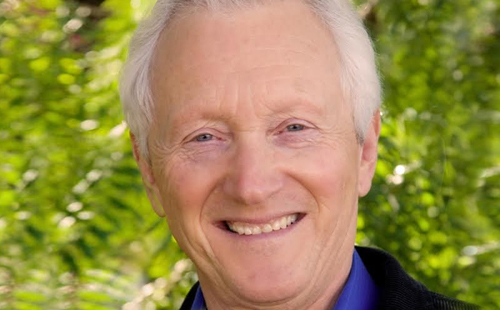 Gordon Asher Davidson has a long career of active leadership in social change institutions and movements, while simultaneously pursuing a deep, inner meditative life culminating in his book, The Transfiguration of Our World: How a Light Alliance Is Transforming Darkness and Creating a New Earth.
His experience includes co-authoring with his wife, Corinne McLaughlin, The Practical Visionary and Spiritual Politics (forward by the Dalai Lama); co-founding Sirius, a spiritual/environmental community; serving as founding director of the Social Investment Forum; founding and co-directing a Washington D.C. institute, the Center for Visionary Leadership; and offering many clients worldwide deep spiritual guidance and transformational consulting for over 20 years.
Gordon has maintained a 20-year meditative practice and contacts with spiritual beings in the inner worlds who are guiding human evolution. In his new book, The Transfiguration of Our World, he illuminates what is occurring today from the perspective of the higher spiritual intelligences who are inspiring and supporting humanity's evolution into greater compassion and understanding.
He provides a vision of humanity co-creating with Masters and Galactic civilizations who are assisting the transfiguration of all life on Earth through shared purpose, love and boundless creativity with humanity and all dimensions of life. 
---
COREY GOODE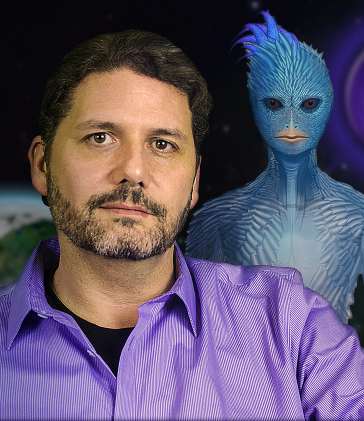 Identified as an intuitive empath (IE) with precognitive abilities, Corey Goode was recruited through one of the MILAB programs at the young age of six. Goode trained and served in the MILAB program from 1976-1986/87. Towards the end of his time as a MILAB he was assigned to an IE support role for a rotating Earth Delegate Seat (shared by secret earth government groups) in a "human-type" ET Super Federation Council.
MILAB is a term coined for the military abduction of a person that indoctrinates and trains them for any number of military black ops programs.
Goode's IE abilities played an important role in communicating with non-terrestrial beings (termed "interfacing") as part of one of the Secret Space Programs (SSP). During his 20 year service he had a variety of experiences and assignments including the Intruder Intercept Interrogation Program, Assignment to the ASSR "ISRV"– Auxiliary Specialized Space Research, Interstellar Class Vessel, and much more. This all occurred in a "20 and Back" agreement from 1986/87-2007 with recall work until the present day.
Goode now works in the information technology and communications industry with 20 years' experience in hardware and software virtualization, physical and IT security, counter electronic surveillance, risk assessment, and executive protection, and served in the Texas Army State Guard (2007-2012), C4I (Command, Control, Communications, Computation & Intelligence). The time in the Texas Military Forces was unrelated to the Secret Space Program Service.
Goode continues his IE work now and is in direct physical contact with the Blue Avians (of the Sphere Being Alliance) who have chosen him as a delegate to interface with multiple ET Federations and Councils on their behalf, liaison with the SSP Alliance Council, and to deliver important messages to humanity.
---
TRICIA MCCANNON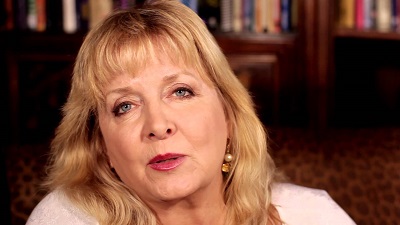 As a Keynote Speaker, she speaks on a variety of subject from Awakening the Divine Feminine to the Lost Years and Secret Teachings of Jesus and Mary Magdalene. She also speaks about The Power of Faith, Angels and Extraterrestrials, Atlantis, Global Awakening, Earth Changes, UFOs, and the Hidden History of the Human Race. Over the last 20 years, Ms. McCannon has been a headliner at conferences in New York, Los Angeles, San Francisco, Austin, San Diego, Seattle, Denver, Boulder, Atlanta, Columbus, Fort Lauderdale, Miami, and Las Vegas. Internationally she has taught in London, Manchester, Glastonbury, Devon, Paris, Turin, Warsaw, Peru, Mexico, and Egypt.
A renowned clairvoyant, she has read for over 6000 people around the world, and is able to access the Soul Records of those she meets. Trained in many different healing modalities, including hypnotherapy, Holographic Repatterning, Time Line Therapy, Voice Dialogue, and regression work, she clears the vows, curses, and bindings that often hold us back from true empowerment. As a teacher and a healer, she is committed to helping people discover their true soul origins, free themselves from the subconscious limitations of their past, and awaken to their higher purpose.   
---
LYNNE D. KITEI, M.D.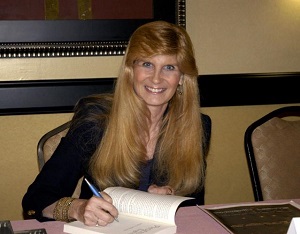 As a Key witness to the most important anomalous aerial mass sighting in Modern History, what makes Dr. Lynne Kitei's Webinar Presentation unique and much needed in the field, is that her findings are not only about the nuts & bolts of Ufology. During her intensive inquiry as a scientist, physician and first-hand experiencer, Dr. Kitei also discovered the powerful connection between ALL Unexplained Phenomena, including Near Death Experience, Out of Body & UFO Contact (what she calls UPs), plus the real-time and long-term effect on the witnesses themselves. Dr. Kitei takes us to the next step in our search for answers by delving into the intriguing "coincidences" and profound impact that these global anomalous phenomena are having on our consciousness and evolution. 
As Dr. Kitei stated when she came forward in 2004, after seven years of anonymity, It is time we get this topic out in the open – address it, accept it & study it – so we can find out who is driving these things, as well as move forward in our own evolution.

---
JAMES GILLILAND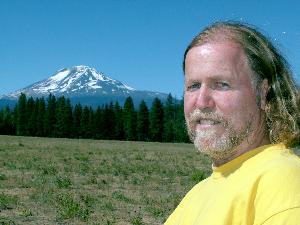 James Gilliland is a minister, counselor, an internationally known lecturer, best selling author with the books, Reunion with Source, Becoming Gods, and The Ultimate Soul Journey. James appeared in Contact Has Begun, His Story, The History Channel, UFOs then and Now, UFO Hotspots, ABC, Fox News, BBC Danny Dyer Special, Paranormal State, ECETI Ranch a Documentary, and the new movie Thrive have all featured James and ECETI which he is the founder. He has appeared on Coast to Coast, Jeff Rense, and to numerous other radio shows to mention also being the host of, As You Wish Talk Radio, www.bbsradio.com and Contact Has Begun, www.worldpuja.net. He is a facilitator of many Eastern disciplines, a visionary dedicated to the awakening and healing of Humanity and the Earth and teaches higher dimensional realities from experience.
---
GRANT CAMERON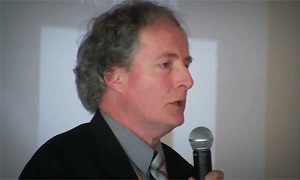 In December 2015 Hillary Clinton stated that she was going to look through the UFO files and disclose. This was backed up by her campaign chairman John Podesta. Singer Tom Delonge says high level officials are disclosing through him. What's going on? Will there be disclosure soon?
Grant Cameron became involved in Ufology as the Vietnam War endedÂÂ in May 1975 with personal sightings of an object which locally became known as Charlie Red Star.ÂÂÂ The sightings occurred in Carman, Manitoba about 25 miles north of the Canada-US border. Hundreds of other people sighted objects at the same time during a prolonged flap of sightings.
Over the next 18 months he had many sightings of large objects and small (monitor) objects in the area. He spent countless days in the area photographing a series of strange objects and interviewing hundreds of witnesses who were involved.
These interviews became part of a manuscript called "Tales of Charlie Red Star," which is in the process of being published. Stories from the book will also be part of a movie that is being planned out of Toronto Canada on the contactee group RAMA.
---
WILLIAM HENRY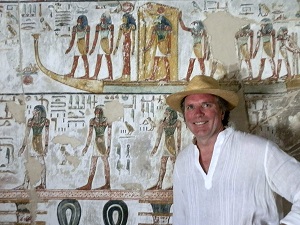 During over 25 years of research, I have pursued a startling but undeniable fact that throughout history and across widely diverse cultures, there is an absolutely seamless tradition of the existence of portals and gateways to the stars, which have been preserved in the art and myths of each era and place. Advanced beings that came from the light of the vastness of the Milky Way, and beyond, did so through these gateways. They left the secrets of a Star-Gate- Way – what I call the *Gate of Eternity - for us to discover.
In my quest to discover the secrets of this *Gate of Eternity I have searched museums, libraries and temples the world over to uncover and follow the visual code of the *Gate of Eternity.
What I discovered and brought to the world's attention is truly amazing. That is, the symbolism used by the ancient Egyptians to depict their gods traveling the stars matches illustrations used by modern science to symbolize stargate and wormholes. Stargates or wormholes are cosmic gateways that theoretically link regions of the universe millions of light years apart and allow nearly instantaneous communication between these regions.
---
SEAN DAVID MORTON 
Sean David Morton first came to national attention with his investigations into Area 51 and his accurate predictions regarding the 1989 San Francisco earthquake. He later went on to successfully predict the 92 Landers, the 94 Northridge and the 95 Kobe, Japan earthquakes. In order to get his amazingly accurate predictions out to the world, Sean formed The Prophecy Research Institute in 1992. In the early 1980s, Sean and Dr. Elizabeth Targ pioneered many of the current techniques used in Remote Viewing today. Sean is a skilled and experienced Remote Viewer and has taught Remote Viewing in seminars all over the world. He has been a freelance writer, producer and investigative reporter on television programs such as Sightings, Strange Universe and Hard Copy. Sean is an independent feature film writer, director, and author.
---
BARBARA LAMB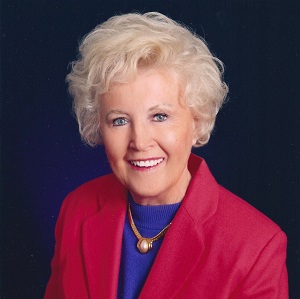 In 1991 Barbara began working with ET experiencers (people who have encounters with extraterrestrial beings).  She has counseled and conducted regressions with more than 1400 of these people, totalling at least 3000 regressions.  Twenty-five of these cases are included in her book ALIEN EXPERIENCES, a collaborative work with writer and illustrator Nadine Lalich (2008).  She is a teacher in the UFOlogy Department of the online International Metaphysical University.
A prominent Crop Circle researcher since 1990, Barbara researches and conducts tours to crop circles in England each summer.  She co-authored the book CROP CIRCLES REVEALED: LANGUAGE OF THE LIGHT SYMBOLS with Judith K. Moore  (2001).  She is a highly-sought lecturer on the subject of the Extraterrestrial phenomenon and on the subject of the Crop Circle phenomenon.  She has presented at many national and international conferences, MUFON (Mutual UFO Network) chapters, and other widely known events.  She has been interviewed for numerous films, television specials, radio programs and internet broadcasts. 
---
CYNTHIA CRAWFORD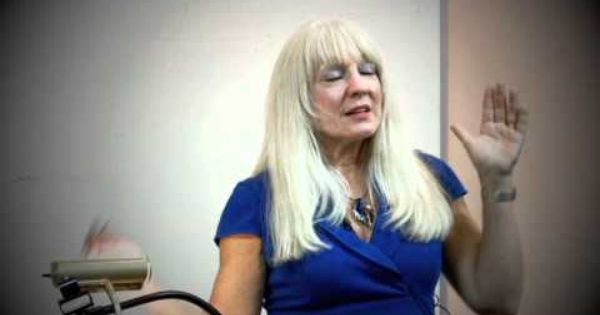 Cynthia Crawford has had contact with various races of beings throughout the Universe since she was a toddler. In 1983, she learned from her father that she was a hybrid from a secret government project in their first attempt to create super humans. Her health was always a problem because of being a hybrid, so throughout most of her life she has had healings by the star people to keep her alive to work a special mission on Earth. Part of Cynthia's mission here is to provide ET sculptures that have special powers to assist the star-seeds as needed so they, too, complete their missions on Earth. In addition, she provides counseling and workshops to assist the star-seeds in coming into their true powers .
Cynthia devotes her life to doing counseling, workshops and talks, teaching how we are all connected to the star people and how to live in an integrated Galactic society in the very near future. She also helps the star seeds reconnect to their star family, understand DNA activation, reactivating their true powers, and remember their missions on Earth and how to prepare for them. The key for humanity's future depends on living in their heart with unconditional Love and equality for all.   
---
MARY RODWELL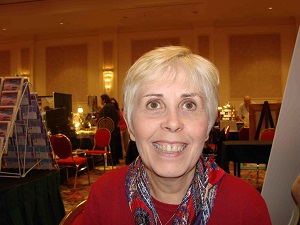 Mary is recognised internationally as one of Australia's leading researchers in the UFO and Contact phenomenon. She is the author of Awakening: How Extraterrestrial Contact Can Transform Your Life (2002), and producer of EBE award winning documentaries, Expressions of ET Contact: A Visual Blueprint? (2000), and Expressions of ET Contact: A Communication and Healing Blueprint? (2004).
Research from over 3000 cases suggests this is a global phenomenon. The 'Star Children' exhibit a maturity and wisdom beyond their years, an awareness and connection to spiritual realms. 'Indigo's' or 'Crystal' children as they are often labelled have telepathic abilities, are spiritually awakened, describing many species of non-human visitors with a feeling that they are as real to them as their 'real' family because they feel supported by them.
This research also explores evidence from a scientific, biological, psychological, anthropological, spiritual and historical perspective to support what Mary believes is a 'genetic' engineering program, for 'upgrading' homo sapiens, leading to a paradigm shift in human consciousness. Data suggests children are being altered and transformed on many levels through extraterrestrial encounters.    
---
ALAN STEINFELD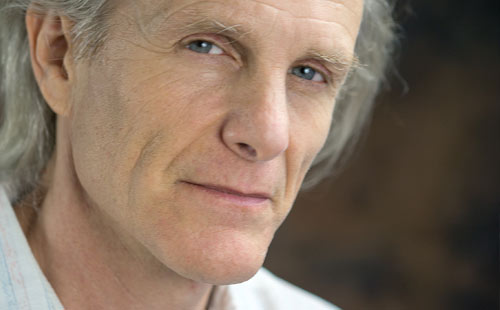 Alan Steinfeld has been the host and producer of the New Realities television show for the past 15 years for Time/Warner television in New York City. In that time he has produced over 2000 interview programs with the leading-edge thinkers, scientists, artists, paradigm shifters and religious leaders from around the world.
From the obscure to the well known, Alan has traveled the world in pursuit of truth, esoteric knowledge, and ancient wisdom. Some of his most well known guests include Deepak Chopra, John Gray, John Anthony West and Ram Dass.   
---
ANDREW BARTSIZ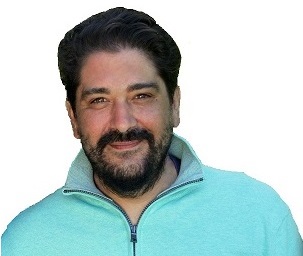 Andrew Bartzis is a transcendent teacher, Shaman and Reiki master with the rare ability of being able to access the Akashic Records of our planet and all that this universe encompasses at will.
Also known as the Galactic Historian, he's able to read and interpret individual, cultural, global, and galactic histories (past, present, and future) with everyone who's eager to learn. Just as if you would look through a clear glass of pure water, Andrew can read the Akashic Records while in a fully conscious state. Which means he can read your records while fully engaging with you in a warm, light-hearted manner and sacred neutral state.
As an Akashic reader and master healer for over a quarter century, his goal is to help the world around him by sharing information from this sacred neutral state of no-time. By bringing forth the power of contract revocations, he helps individuals reclaim their sovereign free will and find their way to peace, joy and happiness. For indeed that is what we all seek!
---
BRAD JOHNSON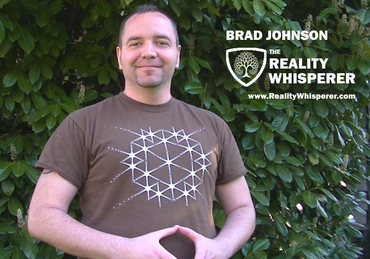 Brad Johnson is known as the Reality Whisperer. He holds an extensive amount of experience in the fields of channeling, psychic ability, energy healing, akashic records reading, remote viewing and metaphysical researcher. Brad has recently been featured in the March issue of Newsweek's Spiritual Living Edition magazine sharing profound knowledge on the nature of dreams, lucid dreaming and dream interpretation. http://www.realitywhisperer.com
---
ROB GAUTHIER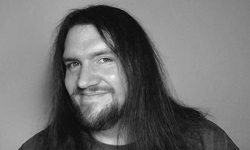 Humans in the incarnation cycles and how it fits in galactic history
---
JANET KIRA LESSIN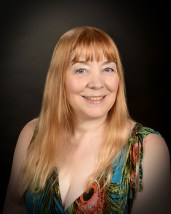 Janet Kira Ninmah Lessin, the ultimate radio personality, whistleblower and interviewer writes about alien, contactee reintegration, cult deprogramming, paranormal, pastlife, walk-in, near-death, interdimensional, multidimensional, astronomical, genetic, shamanic, tantric, polyamorous and ancient anthropological phenomena. She has integrated these fields of study and experience in a highly readable series, Dance of the Souls and has already published the first book of the series, Pierce the Veil.
In Pierce the Veil, Janet brings together all her fields of interest and shares her own direct, upfront and personal experiences with the Anunnaki, Greys, the military working with the ETs as well as her adventures at the base the ETs and our clandestine military hide under Johnston Atoll in the Pacific. Janet regularly downloads messages from Ninmah, the Anunnaki mother of humanity. 
Janet's book, Anunnaki: Legacy of the Gods, includes many of Ninmah messages from humanity, messages of how to transcend the matrix of hatred that ensnares us and how to create a civilized society that can gain admission to galactic society. Janet cohosts internet radio programs on Revolution Radio and Aquarian Radio. On her shows she interviews top researchers, whistleblowers and experiencers in UFOs, conspiracy, disclosure, ancient anthropology, science fiction and Anunnaki studies. 
---
DR. SASHA LESSIN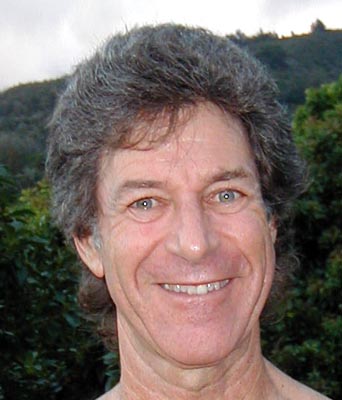 Sasha Lessin has a Ph.D. and an M.A. in Anthropology (U.C.L.A.) and a Master's in Counseling Psychology (University for Humanistic Studies).
Dr. Lessin is a seasoned facilitator of Holotropic Breathwork, the paranormal, possession, near death experiences, entheogenic journeywork, hypnotherapeutic pastlife regression, spirit releasement, existential analysis, spiritual emergence, and gestalt therapy from a center (Aware Ego--a la Hal and Sidra Stone's Voice Dialogue). He works Janet Kira Lessin with paranormal experiencers, contactees, abductees, teleportees, and spiritual emergents. 
He holds a 3-Year Holotropic Breathworker Certification, was trained, along with Dr. John Mack, by Dr. Stanislav Grof. Lessin spent decades training with Drs. Hal and Sidra Stone in Voice Dialogue. Dr. Roger Woolger certified Dr. Lessin in Jungian and Pastlife Regression. Lessin studied Spirit Releasement with William Baldwin. Lessin is a vini-yoga instructor, trained by Gary Kraftsow. Dr. Irving Katz certified Dr. Lessin in Hypnotherapy.
Dr. Lessin, author of Anunnaki: Gods No More (2012), Legacy of The Gods (2014), Anunnaki False Gods (2015) and Great Relationships was asked by Zecharia Sitchin to make the information on the ancient Anunnaki of Sumer available to the general public.
*IF YOU ARE UNABLE TO ATTEND THE DAY OF THE WEBINAR, YOU CAN STILL REGISTER AND RECEIVE THE REPLAY LINK ONCE THE EVENT IS OVER. YOU WILL HAVE UNLIMITED ACCESS TO THE ARCHIVED FOOTAGE*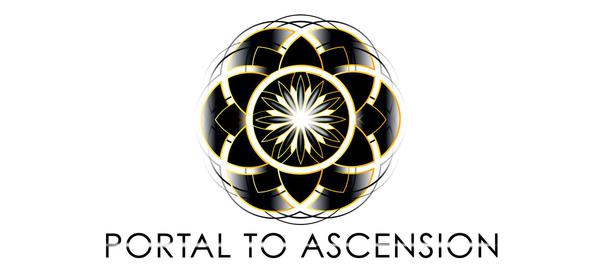 When
Thursday, August 18, 2016 at 10:00 AM

-

Sunday, August 21, 2016 at 6:00 PM (PDT)
Add to my calendar
Organizer
Portal to Ascension has been created at this moment in humanity's evolution to assist in the awakening process. We are involved with events worldwide exploring Consciousness, ET Disclosure, and Spirituality. We serve as facilitators of awareness.