About this Event
Participate in the ultimate disclosure event -- millions of people around the world making peaceful contact with advanced civilizations that have been observing humanity for a very long time.
Join the DFW ET contact team in Arlington for an afternoon introduction to CE-5 followed by an unforgettable evening under the stars at our contact site near Ennis, Tx.
Our members have decades of combined experience and training with Dr. Greer and CE-5 contact.
Learn about CE-5, meditation, and the consciousness connection
Learn to use the contact protocols, and advanced contact techniques.
Learn meditation and remote viewing techniques.
Learn about the PUJA that Dr. Greer performs, what it REALLY is, and why it is so important.
Learn about the fake disclosure that has been in progress and recently has been ramped up
Learn about the equipment we use, including photography techniques.
Meet and hear experiences from others interested in CE-5.
Hear updates from recent expeditions with Dr. Greer.
See pictures from the most recent contact expeditions.
Network with others to start your own CE-5 team in your area!
All CE-5 Texas events are free - space is limited - RSVP required.
Our introductory training starts in the early afternoon in Arlington, and our evening CE-5 takes place on our 21k-acre ranch site near Ennis, Tx.
We are family oriented, and children under 18 are welcome with a parent or legal guardian.
In order to participate in the evening contact event near Ennis, Tx, you must have attended our afternoon introduction at least once in the last year.
Free camping on site with the team or stay in nearby hotels.
Join us for an evening of CE-5 under the beautiful Texas night sky!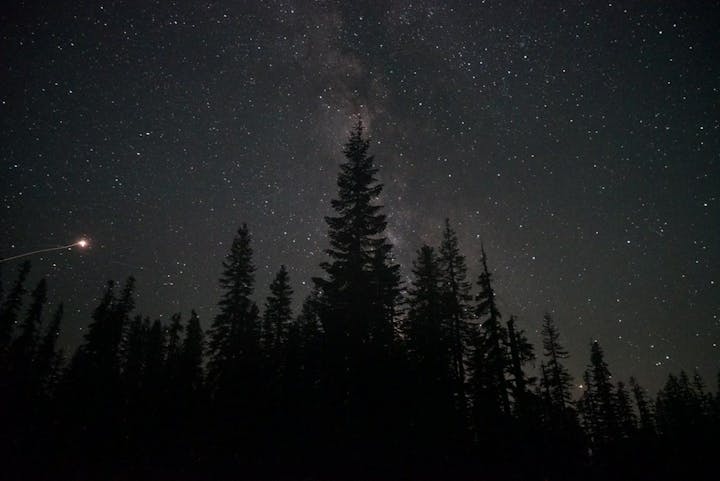 Above: An ET craft visiting the advanced CE-5 training with Dr. Greer at Mt Shasta last year. The first night it visited it suddenly "winked out" -- as in gone -- then two fighter jets came over the mountain and flew right where it had been. The ship returned the next night and we got the above photo :) It was flying between the trees and the contact team.
About CE-5 Texas
The DFW CSETI CE-5 Working Group (the team) has been meeting regularly for the last four years.
We have had many wonderful and loving contact experiences during that time.
ce5texas.com is our effort (still under construction) to introduce the topic of CE-5 and facilitate the formation of contact teams across Texas.
The close encounters of the fifth kind initiative is a diplomatic effort and we are open to contact with any and all ET civilizations that might be visiting Earth at this time.
We do not have prejudices against or preferences for any particular ET civilization, nor do we have any drug/alcohol use at our contact events. Dr. Steven Greer's method of teaching about making contact, remote viewing and developing higher states of consciousness allows people to organically develop their innate skills in these areas.
Our members have decades of combined experience with CE-5 and our introduction in Arlington is a fun event where you will get to meet people of like mind, get updates from recent expeditions with Dr. Greer (and see some cool soon to be published pictures) and then spend the evening out under the stars in meditation and contact.
Additional resources
Dr. Greer's papers at siriusdisclosure.com
From our website ce5texas.com:
Contact Basics and the protocols