Description
Extraordinary Love & Sex in a Long-term Relationship
How successful monogamous couples create the relationship of their dreams
Are you in a committed, monogamous relationship with a desire to go the distance with your partner? Are you single or dating and want to create the relationship of your dreams? If so, this talk is for you.
Committing yourself fully to a loving romantic partnership can be one of life's most beautiful and fulfilling experiences. And if you want to build a life with someone, you likely want more than great sex — you also want a deeply intimate sexual connection that nourishes and fulfills and grows with you as a couple for decades to come.
Society wants us to believe that it should be natural. If you love each other … then sex should simply happen. We're told that it should work out naturally, and sadly, it often doesn't.
No matter how much love you share or how attracted you are to each other, your sex life will change over time. When things don't go as easily or as planned, when childbirth, aging or illness upset the dynamic, when differences in libido surface, you might find yourselves lost and confused. If you are unprepared, you might end up avoiding sex or each other — and your relationship is likely to become unsatisfying and even fail.
The good news is that there are large amounts of research, evidence, and tools to make sex work in a long-term relationship. After helping hundreds of couples around the world, I've learned a ton, and I'm excited to share some of the secrets I've discovered!
Join me, Irene Fehr, couples sex & intimacy coach, in this rare, one-time public talk as I share what I've learned from science and working with couples on how to make sex work in a long-term relationship.
In this interactive session, you're going to learn:
4 myths and "big lies" society wants us to believe about sex and long-term relationships

Why sex often naturally dies in a long-term relationship — and when it's a good thing

How to keep sex fresh, passionate and interesting, especially when the demands of "life" pull you elsewhere

What tools and knowledge you need to create a fulfilling sexual relationship that will nourish you and your partner for decades to come and sustain the waves of change during a life-long relationship
This is an interactive talk, which means there will be opportunities to reflect on your own life, ask questions and share about your experiences. However, privacy is very important. Although this will be done in a group, all exercises are done in private, and you will not be asked to share anything that you don't want to share — with me or with other participants.
Whether you're coming alone or with a partner, this talk is an opportunity to pick up transformative tools for yourself, your partner and your relationship, current or future. And if you value growth and partnership, coming to this talk is an expression of your desire to be the best person you could be for your partner and your relationship and an investment in making it work.
This talk is open to people of all sexual orientations. It is also a valuable talk for therapists working with couples who want to understand sexual dynamics of a long-term relationship.
Doors open at 6. We start promptly at 6:30pm; there will be no admittance past that time. You will be able to purchase tea and coffee from Iconik prior to the talk and snacks will be served.
Admission:
Couples $25
Individual $15
Individual + friend $25
Tickets will also be available at the door for $20 per person.
---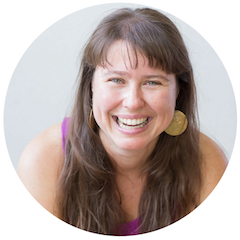 About Irene Fehr, MA, CPCC, SEP-in-training
I believe that a monogamous relationship is a beautiful space for cultivating an extraordinary sex life that reflects the love and trust that we have for each other. My mission is to help real couples find loving ways to deal with the real-life challenges of sex in a long-term relationship and create the relationship of their dreams.
Having struggled with losing my libido and ending up in a sexless marriage a decade ago, I turned my personal journey of understanding my own body and sex in long-term relationships into a quest to change the epidemic of women losing their libido and develop a proven method to help couples thrive sexually in committed relationships.
Weaving together my experience working with hundreds of couples, Co-Active coaching, Gottman Approach couples therapy and Emotionally Focused Therapy (EFT) techniques, and Somatic Experiencing® nervous system trauma resolution work, I guide couples to understand the cycles that lead to sex becoming unsatisfying, shift the mindset, practice deeper sexual intimacy, and transform their sexual experiences for lasting change.
Currently residing in Santa Fe, I work with couples worldwide via Zoom and Skype and am offering this special one-time talk to my community in New Mexico.
---
What My Clients Say
"Irene has "grown-up" our marriage and us! We learned how to do long-term relationship well and transformed our marriage. We were in a rough spot, fighting a lot, on edge and emotionally tired when we first starting working with her. Now we are both much happier individually, communicate so much better and are much more connected, having way more fun and much better sex!!"
~ Erin & Doug, married couple in their 40s
"Working with Irene has been life-changing! We came to Irene when things felt really hard in our relationship, as lack of trust was making communication and connection challenging and also our sex life. We brought life back into our relationship through this work, and it feels like we're now in a state of effortless love. We trust each other, we have more connection, and we're able to flow between situations, not worrying that we'll say the wrong thing to each other. We've come closer together — in our everyday communication, in our love, in how we no longer leave each other behind during arguments, disagreements or hurt feelings, and in sex as we learned to put our guard down and be with each other in a more connected way."
~ S & J, married couple in their 30s
---
FAQs
Will there be any interaction required with other participants?
Yes and no. There will be interaction in virtue of this being a public activity. You will have opportunities to reflect on your own experiences and share them as well as your questions with the group. You will also hear from others' sharing their experiences. However, interaction with other participants or me will neither be required nor requested of you. All sharing is voluntary. Since this is a sensitive topic, we are mindful of privacy and have ground rules for engagement, which will be discussed at the beginning of the talk.
Will there be physical touch involved?
No. This is a public interactive talk (as opposed to a workshop), and touch will neither be required nor requested of you.
What are my transportation/parking options for getting to and from the event?
There is parking directly behind the building. The entrance to the parking lot is on Agua Fria St.
How can I contact the organizer with any questions?
If you have any questions, please email me at irene@irenefehr.com
What's the refund policy?
You can get a refund up to 24 hours before the talk.