Extraordinary Living: The Art of Arnold Hurley
Celebrate the work of Arnold Hurley with an artist talk during the opening of his exhibition, Extraordinary Living: The Art of Arnold Hurley
About this event
During this reception, Arnold Hurley will be present to provide insight on his artistic process, explore the themes behind his work, and answer audience questions.
About Extraordinary Living: The Art of Arnold Hurley
The exhibition displays Arnold Hurley's artworks rooted in realism. Through his still life drawings and portraits, Hurley addresses historical and contemporary issues impacting the black community and captures the extraordinary in life's seemingly ordinary moments.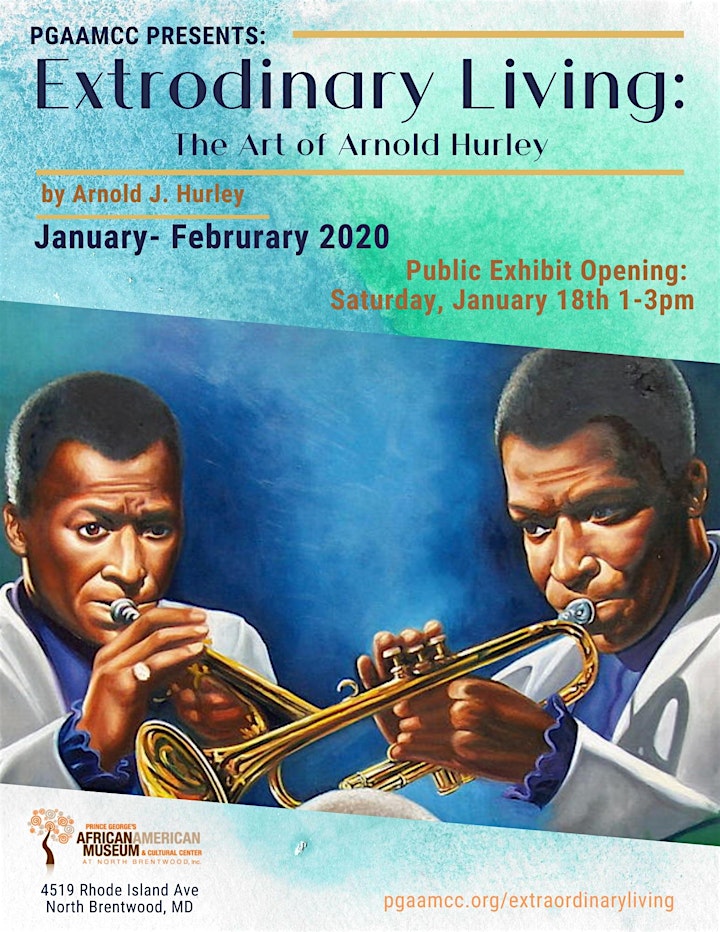 Organizer of Extraordinary Living: The Art of Arnold Hurley