Extraordinary Culture/Extraordinary Business
Location
Mass Relevance
800 Brazos St, Suite 340
Austin, TX 78701
Description
Happy Hours: Culture at Work is a curated peer-to-peer crash course in company culture—defining it, creating it, managing it and, most importantly, not screwing it up if you've got it going right. It's all about tapping into each other in the best way possible—engaging our experience—creating a space where we can learn fast and learn from each other so we can get on doing what we do best—growing the business.
Cocktails and Networking: 5:30-6 p.m.
Discussion: 6-7 p.m.
Speakers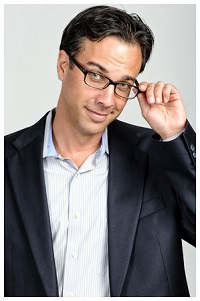 Paul O'Brien, Founder, Cospace @seobrien
Paul O'Brien relocated to Austin's entrepreneurial community from Silicon Valley just a few years ago, where he launched a series of startups in local search, crowdsourcing, web-based accounting, payments, and social intelligence. In Austin, he continues his work as a fractional CMO and consultant for ventures of all sizes from Next One's On Me to Dachis Group. He's a growth hacker, and as the founder of Cospace, takes a special interest in hacking the growth of startups, established companies, and even cities by exploring the role that spaces, culture, and the architecture of the business, play in market and economic development.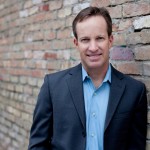 Matt Corey, CMO, Mass Relevance @mattcorey
For more than 17 years, Matt has focused his passion and energy on growing brands and building multi-channel businesses through progressive marketing, digital and social strategies. Matt has been a pioneer in launching new products and software solutions including being the first retailer in the U.S. to launch Bazaarvoice's ratings and reviews in 2005 with Golfsmith, and the first-ever interactive "home visualizer" design center for HomeDepot.com in 2002 in partnership with Adobe Scene7 that is still live today.
Prior to Mass Relevance, Matt was the Chief Marketing Officer at Golfsmith, the largest specialty golf retailer in the U.S. During his seven years at Golfsmith, Matt led the way in turning Golfsmith from a clubmaking brand into a world-class multi-channel brand and more than doubling Golfsmith's ecommerce business. He was also the VP of Marketing and E-Commerce for The Bombay Company, and a marketing and e-commerce leader at The Home Depot helping the company launch its first-ever e-commerce web site in 2000.
Matt is an active social marketer and one of the top chief marketing officers on Twitter where he posts via @mattcorey. Matt got his undergraduate degree from the University of Florida (Go Gators) and his masters in business from Georgia Tech.

Dean Kakridas, Founder, FOVNDERS @ATX
Dean has 18-years of high-technology experience as an engineer, creative-business developer, product strategist, and UX design consultant. Prior to founding nineten, Dean worked at frog design, where he led some of the largest mobile and consumer electronics innovation programs—Nokia, SK Telecom, LG Electronics, T-Mobile, and Best Buy. In addition to the design field, Dean's experience as a product innovator spans computer hardware (Sun Microsystems, NEC, Kendall Square Research, MicroTouch) and software/Internet/mobile (Opera Software, Macromedia/ Adobe). Dean also has a great passion for creating well designed environments & spaces that inspire, connect, and delight people and help them live well. His new startup business, FOVNDERS, is going to change the way entrepreneurs work and live in downtown Austin.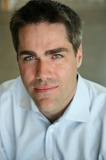 Matt Chasen, Founder, uShip @mattchasen
As CEO, Matt leads uShip's executive team in the company's mission to create the most efficient marketplace for shipping that has ever existed. Matt has turned uShip into a global online transport platform that leverages Internet and mobile technologies to effectively, affordably and automatically connect customer freight with available truck space. In 2012, Matt was named Austin Business Journal Best CEO of 2012 (small company category), and in 2011, he earned top honors in the Austin Under40 business and entrepreneur category. Also in 2011, Matt received the very prestigious "Rising Star" Award from the University of Texas, which recognizes professional success of its extensive network of alumni. In 2010, he was a finalist for Ernst and Young's Entrepreneur of the Year in Central Texas.
Prior to founding uShip, Matt spent five years in business development and engineering roles at The Boeing Company in Seattle, Wash. He helped assess the technical and financial viability of new ventures including broadband in-flight Internet access and a theater ballistic missile defense system. Matt also led the avionics integration effort for the F-22 fighter aircraft and evaluated research proposals for NASA. Matt attended the McCombs School of Business at the University of Texas at Austin where he earned his MBA in May 2004. During business school, while turning the uShip idea into reality, Matt interned for the Austin office of Hunt Ventures where he evaluated new investment proposals. In addition to his MBA, Matt has a Bachelor of Science in Mechanical Engineering from The University of Texas at Austin.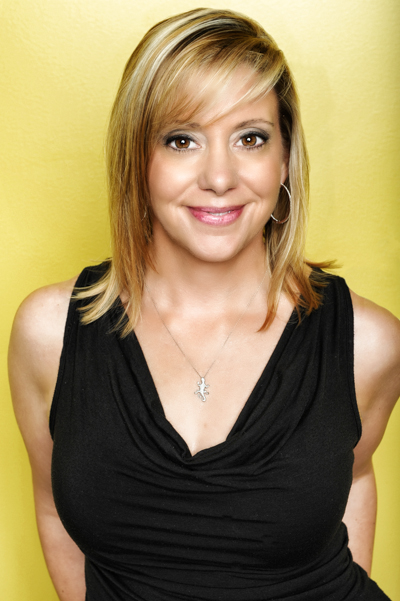 Liz Elam, Curator, Link Coworking @LinkCoworking
Liz Elam has built a career – and a thriving business – on the tenet that working one's way up from the bottom instills tenacity, creates resilience and develops overall excellence. That belief, blended with an innovative spirit and a competitive yet collaborative drive, has propelled her to the forefront of the coworking movement. After 14 years working for Dell, managing multi-million dollar accounts and emerging as one of its top sales executives, Liz boldly forayed into the entrepreneurial world, founding Link Coworking in Austin, Texas.
Link has more than doubled in size since 2010, and Liz has become a prominent voice in the coworking movement, hosting more than 250 international attendees at the annual Global Coworking Unconference Conference (GCUC) – the largest coworking conference in the Americas. Liz has garnered press in the Sunday New York Times, CNN, CNBC, Investors Daily and Inc. and proudly serves as President of the League of Extraordinary Coworking Spaces. She will speak at the European Coworking Conference this fall and the Australian Coworking Conference in 2014.