ExtraGive Tech Talk #2: Getting Your Board On Board (AM Session)
Description
For any nonprofit, maintaining an active, engaged board is essential to being successful in your programming and overall sustainability. The Extraordinary Give is only one day of the year, but having a plan for keeping your board advocating for you will ensure your organization hits its stride all 365 days (plus leap years)!
Do you have board members who are allergic to fundraising? Are your board meetings perfunctory and dry, or worse, draining? Were clear expectations of board service not properly set with your board members? Professional speaker, trainer, and nationally-reknowned nonprofit founder Rachel Muir will help guide you through top tips and tools to motivate and inspire your board!
Due to high demand there will be two sessions on this topic, a morning (8am-11) and afternoon (1pm-4), both held at the Ware Center

WHERE: The Ware Center (42 N. Prince St. Lancaster PA)
WHEN: Thursday, September 29 from 8:30-11am
Light food and refreshments will be provided
The event is free and open to organizations in the area!
ABOUT RACHEL MUIR: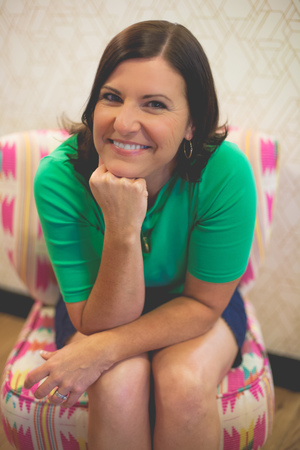 When she was just 26 years old, Rachel Muir launched Girlstart, a non-profit organization to empower girls in math, science, engineering and technology in the living room of her apartment with $500 and a credit card. Several years later she had raised over 10 million dollars and was featured on Oprah, CNN, and the Today show.
A winner of Oprah Winfrey's Use Your Life award, Rachel is a three time finalist for Ernst & Young's Entrepreneur of the Year Award, was named "Outstanding Fundraising Executive of the Year" by the Association of Fundraising Professionals, and one of Fast Company Magazines "Fast 50: Champions of Innovation."
Rachel has been featured in CosmoGIRL!, Texas Monthly, Glamour, and The Dallas Morning News, and most recently Fundraising Success Magazine. Her career spans includes leading an online fundraising consulting practice at Convio/Blackbaud and managing major gift portfolios for some of the country's largest and most successful nonprofit brands. Rachel is Vice President of Training at Pursuant, where she leads online, classroom and custom trainings to transform people into confident, successful fundraisers.