Extra-Ordinary: Icons, Iconoclasm, and Innovation 15th Annual NY Fashion Conference

Friday, December 6, 2013 at 8:30 AM

-

Saturday, December 7, 2013 at 6:00 PM (PST)
Event Details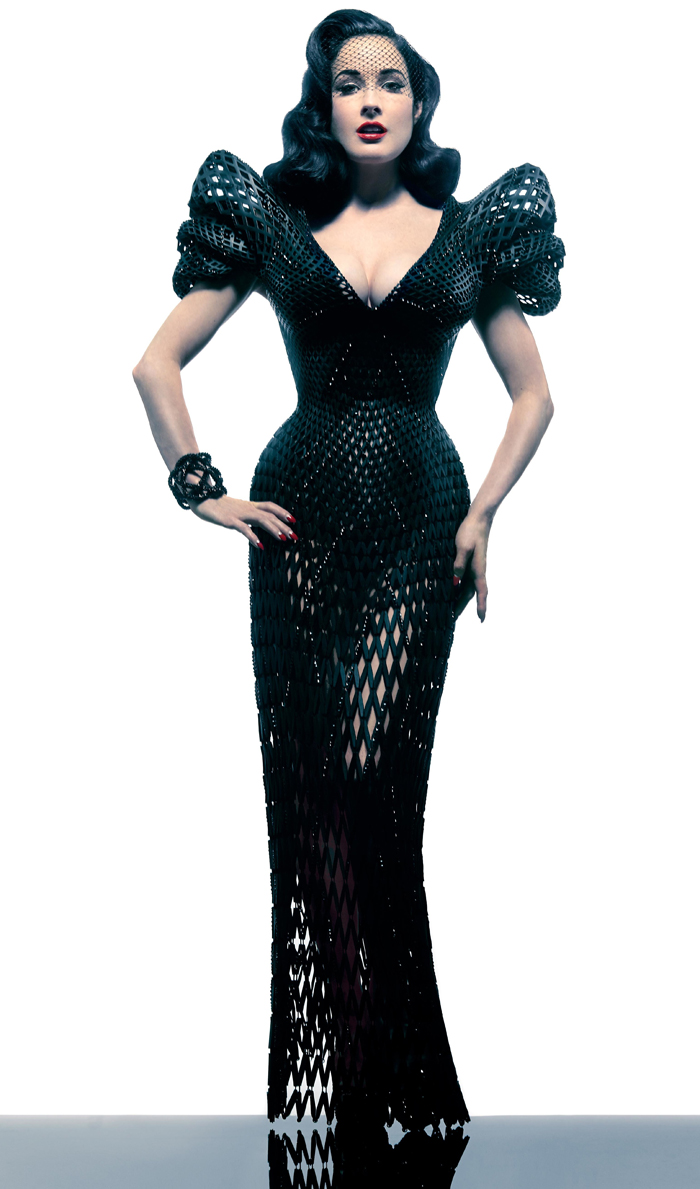 In the 2013 New York Conference, we explore the extraordinary. We will consider iconic individuals—their image, persona, or work—and, at the same time, the iconoclasts, those who frankly reject or simply refuse to be governed by received wisdom, prevailing taste, or custom and who, in their successful commitment to the new and different, can themselves become iconic. Artisanry, and those makers whose work best embodies or exemplifies it, will figure prominently in our discussion, since true excellence in any applied art draws invariably from the creative and skillful fusion of art and technique. We will also look at materials, in particular at new ways of using the old and at how novel materials have transformed, and continue to transform, fashion. Among these materials, we will explore colored and uncolored stones, metal, and traditional textiles. Color is also an important focus of the conference, and we consider it not only from the perspective of the object, how a given color places that object or speaks for it, but how the choice of color reflects on and expresses the artistic vision of the maker. Last, we will address how fashion photography and film convey to us the objects they capture and, at the same, time, how they reflect and embody the conventions of a particular era and speak to the sensibility of the photographer or filmmaker.
The conference begins the evening of December 5 with renowned jewelry house of Bulgari - a diversified luxury brand that also produces and markets watches, and fragrances – with a kick-off event celebrating the 20th anniversary of Thé Vert. Among those who have agreed to participate are: Simon Doonan, creative ambassador, Barneys New York and author of the newly released Asylum about his 40 years in fashion, and Anne Deniau, who photographed Alexander McQueen's shows (and the backstage activity) with many images appearing in her landmark book, Love Looks Not with the Eyes. Avant-garde designer Miguel Adrover, the subject of a new documentary, and designer Michael Schmidt who, with software architect Francis Bittonti (also a participant), created the world's first fully articulated 3D-printed dress for Dita Von Teese; fragrance authority Chandler Burr, who authored The Emperor of Scent  and The Perfect Scent: A Year Inside the Perfume Industry in Paris & New York, and has also curated exhibitions on olfactory art at the Museum of Art and Design; Lisa Sun, founder of Project Gravitas, a fashion line designed to make every woman secure in her style and project a polished yet personalized image will participate; Henri Barguirdjian, CEO and president of Graff USA will be interviewed by Stellene Volandes of Town & Country. A related segment is being created with the Platinum Guild to shed light on a metal that is rarer and purer than gold -- and that has been used for some of the most extraordinary jewels. Roberta Naas, watch authority, will moderate a panel discussion on timepieces to include iconoclast MAX Busser, CEO of MB&F and Ulrich Wohn, CEO and President of TAG Heuer North America. Frank Zambrelli, chairman of the Accessories Council, will moderate a panel on accessories. Also featured is a panel on Fashion 4 Development, a global campaign supporting the implementation of creative strategies for sustainable economic growth and independence for communities worldwide, whose spokesperson is Franca Sozzani of Italian Vogue, with members as diverse as Tory Burch and Livia Firth. Arnold Karr, senior editor for WWD, will moderate a panel on the denim world. A panel on Scottish textiles and icons such as tweed, kilts, and cashmere as sensational, sustainable luxury is being organizing in collaboration with the Scottish government; among participants are Stewart Roxburgh, Senior Executive at Scottish Enterprise, Malcolm Campbell, director of operations, Harris Tweed Textiles, Dougal Munro, President, Holland &Sherry, and Brian Wilson, Director of the Scottish Tartans Authority.  (as of 9/20/2013)

Withdrawal and refunds: Notice of withdrawal must be made in writing to Initiatives in Art and Culture, 333 East 57th Street, Suite 13B, New York, New York 10022 or via email to info@artinitiatives.com. No refunds will be made after November 24, 2013

When & Where

CUNY Graduate Center
365 5th avenue
New York, NY


Friday, December 6, 2013 at 8:30 AM

-

Saturday, December 7, 2013 at 6:00 PM (PST)
Add to my calendar
Organizer
Initiatives in Arts and Culture (IAC) is an organization committed to educating diverse audiences in the fine, decorative, and visual arts. IAC's primary activities are conferences, publications, and exhibitions. These take an interdisciplinary approach, considering issues related to fabrication, connoisseurship, cultural patrimony, cultural preservation, and the future of culture. Particular areas of emphasis include American painting, the history of frames, the Arts and Crafts movement, the influence of Asian cultures on American fine and decorative art, and the history and future of fashion and materials. IAC's projects have been supported by a wide array of individual, corporate and foundation funders.