Extended Full Body Orgasm ~ Live Demonstration

Wednesday, August 7, 2019 from 6:30 PM to 9:30 PM (PDT)
Event Details
What most of us associate with orgasm is seconds of deep pleasure, release and the post- release relaxation and joy. Even in multiple orgasms the way most people experience them, it is mostly about getting aroused and 'reaching' orgasm again and again in irregular intervals.

With Extended Full Body Orgasm we use a whole different paradigm. The whole experience is an ongoing state of orgasm. It is a moving away from trying to 'get there' in order to have a pleasurable ecstatic release ...and move towards an already existing state of pleasure in the body, and letting go into that at deeper and deeper levels.

The demonstration will include exposure of a woman's genitals, so you can see the techniques as they are being explained and practiced. Many of the principles and techniques to pleasure a man there are the same or at least comparable. The differences will be addressed and explained (there will be no demonstration of male full body extended orgasm)
By purchasing your ticket you are agreeing that you are comfortable with that kind of experiential life demonstration taking place.

There will be no nudity or sexual touch between participants

Singles and Couples are welcome.

Price: $30 if prepaid...  We do sell tickets at the door and the price is $40 per person.

Things to keep in mind:
Our Loft building does not have an elevator; you will be walking up a few flights of stairs to get to our unit.


Facilitators:
Erwan and Alicia have a unique approach to relationship coaching that combines their educational backgrounds in psychology and aspects of Zen Buddhism to provide a holistic method to effectively improve connection with the self and others.
Erwan studied psychology after a difficult childhood and an early introduction to therapeutic work. He went on to live and study in a Zen Monastery, direct a yoga ashram, and began teaching personal development at one of the world's largest personal grown organizations. Erwan's passion for helping and teaching people led him to found Erwan Davon Teachings in 1993, specifically to help people improve their relationships.
Alicia Davon holds a Master's degree in Integral Psychology with a focus in women's romantic and sensual expression. She trained as a therapist before meeting Erwan and led numerous women's groups devoted to female pleasure and life fulfillment from career to relationship. She met Erwan 15 years ago and started teaching with him soon after.
Together, Erwan and Alicia developed The Pleasure Course, which has helped thousands achieve their ideal love lives. They provide a safe place to explore psychological inquiry, pleasure, and sexuality.
They have spent 20 years perfecting their curriculum and techniques and are excited to share their expertise with newcomers so they can help improve chemistry, connection, communication, and passion in others' lives.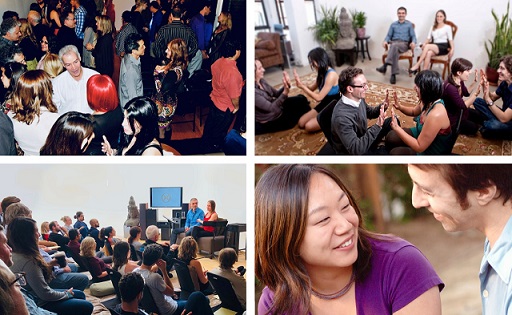 When & Where

Erwan Davon Teachings
2501 HARRISON ST
#15
San Francisco, CA 94110


Wednesday, August 7, 2019 from 6:30 PM to 9:30 PM (PDT)
Add to my calendar
Organizer
Erwan Davon has taught thousands of singles and couples how to have exceptional romantic relationships over the last 17 years. He is the founder, senior teacher, and president of San Francisco based Erwan Davon Teachings. Erwan, who grew up in New York, has a straight-talking style that gets through to anyone so you can see your blind spots in your romantic relationships and then take your romance to new heights. He graduated with a degree in psychology and soon began teaching personal development for one of the world's largest personal growth organizations. He then branched out on his own to support people in their relationships, and in 1995 founded Beyond Education, which later became Erwan Davon Teachings. Thousands of people have taken Erwan's Pleasure Course and advanced programs to move past their limitations in relationships and make their romance shine.
Alicia Davon has been giving relationship advice in the Pleasure Course with Erwan since 2004. Alicia graduated with a Masters Degree in the field of Integral Psychology from John F Kennedy University, with a focus in women's romantic and sensual expression. Prior to teaching the Pleasure Course with Erwan she was a facilitator of women's groups devoted to female libido, pleasure, and fulfillment in all aspects of life from career to relationship. She was drawn to the "work" of Erwan Davon Teachings because of the enormous difference the organization had made in her life and the lives of so many around her.