Description
Class 3 - Self Identity Painted Masks

We all have roles we play throughout our lives. These roles are not bad, in fact they help us to survive, but there comes a time when these roles overstep a boundary and we start to lose ourselves in them. We become so adept at playing the part we think we should play that our own identity becomes lost. The preface of the class is to focus on self-identity by painting the inside and outside of the mask. The outside of the mask represents who we want others to see us as, and the inside represents the parts of us that we don't show as much.

This mask project is an opportunity to express "who am I?" in a visual and tangible way. Participants will paint the inside and outside of the paper-mache masks with acrylic paint/markers during the session.

This class will incorporate blank paper mache masks, acrylic paint, paint brushes, paint pallets, water, paper towels, colored pencils and markers if needed. All materials are included.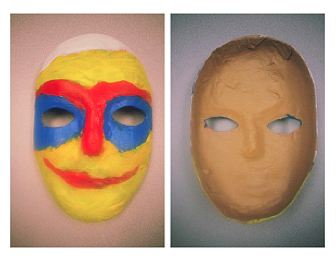 ---
It is NOT necessary to be an artist to benefit from art therapy. Don't worry about the technical skills; there will be no grades and no judgments about whether your artwork is "good enough." This time you DO NOT have to "stay within the lines."
---

DATE: Thursday, March 28, 2019 • TIME: 6:30 pm- 8:30 pm

LOCATION: Wellstreams Group - 1210 Davie Avenue, Statesville, NC 28677

PRICE: $30.00