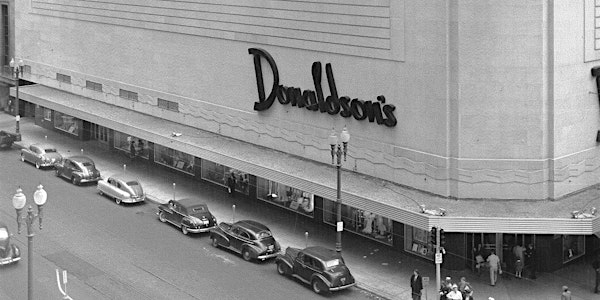 Expressions of Modernism through the Decades: Northwest Architectural Archives
When and where
Location
Elmer L. Andersen Library: Givens Conference Room, main floor 222 21st Ave S. Minneapolis, MN 55455
Description
Expressions of Modernism through the Decades: as found in the Northwest Architectural Archives
Join Docomomo US/MN for an evening at the Northwest Architectural Archives at the University of Minnesota.
Interim curator, Cheryll Fong and former curator, Barb Bezat will provide a tour of the storage caverns below the Elmer L. Andersen Library, the opportunity to view material from the collections that will surprise and delight the modernist's eye, and share what they have learned as stewards of this amazing archive.
This special presentation and tour is free and open to Docomomo US/MN Members. Registration for the event is required.
Not a member of Docomomo? Join today!
Driving directions to the Elmer L. Andersen Library
Photo: Larson and McLaren Papers, Northwest Architectural Archives, University of Minnesota Libraries.