Description
ayanadancearts is presenting its first official project, joined by Toyoki Yonesaka Dye Studio, titled "Expression in Constraint: Movement and Color". It comprises three dance pieces choreographed and produced by Ayana Yonesaka, and an exhibition of Toyoki Yonesaka's katazome (stencil-dyed) textiles. Bridging the disparate mediums of modern dance and Japanese katazome, this culturally-nuanced showcase explores the delicate but profound beauty born of technical and emotional constraints.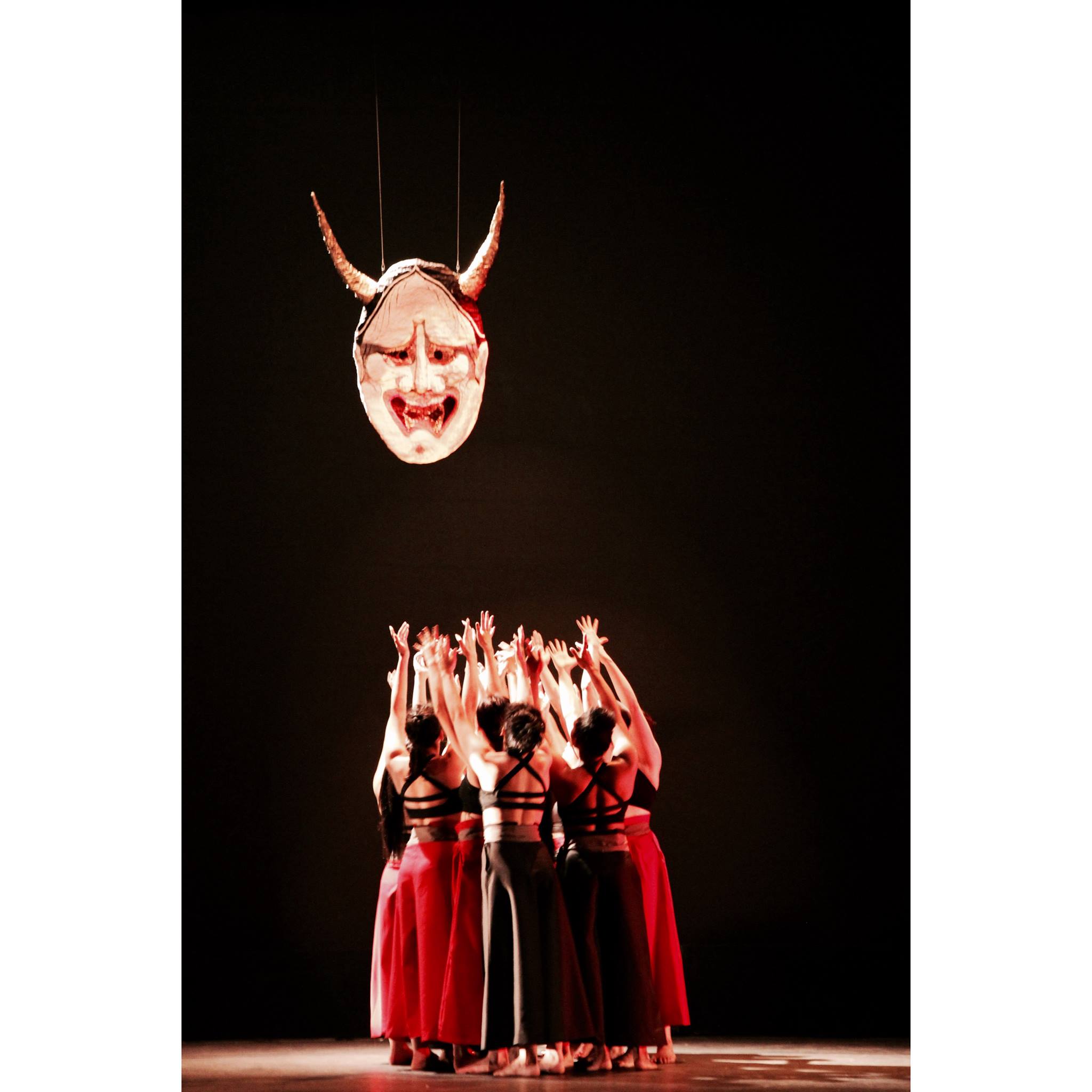 Program:
This is two-part performance.
Two dance pieces, "集い/Tsudoi" (2013) and "鬼女/ Kijo" (2015), will be presented in the Creative Arts Building 102, followed by a third site-specific piece, "(黄)おく/ Kioku" (2017), in the Fine Arts Design Gallery.
Dancers: Cathleen McCarthy (Soloist), Leesha Zieber, Amanda Ferrer, Ryeon Hwa Yeo
Composer: Jesse Ruiz
Please note: Audience members will be asked to walk about 100ft over to a separate building (wheelchair accessible) for the second half of the showcase. Seating in the Design Gallery is limited to floor or standing only, with only a few chairs reserved for those in need of them. The duration of the third piece is about 15 minutes.
The textiles exhibited in the Design Gallery are open to the public for viewing, admission free, Wednesday Aug 30th through Friday Sept 1st, 11:00am-4:00pm. For more information on the exhibition, please visit here: https://www.facebook.com/events/157272891490902