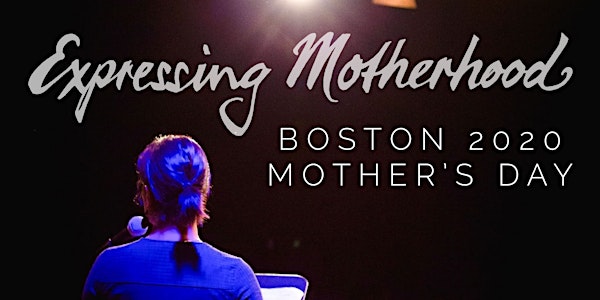 Expressing Motherhood Mother's Day Show
When and where
Location
Mosley's on the Charles 50 Bridge Street Dedham, MA 02026
Description
**Corona Update 4/3/20*** The show is cancelled. PLease look for us again NEXT year.
Since 2008, Expressing Motherhood has given women… and a few men… a platform to share their experiences with the wondrous world of mothering. This Mother's Day give Mom a meaningful and memorable experience. Alcohol for sale and complimentary light appetizers provided. Doors open at 5:00.
Ten moving stories of motherhood by two stand up comediennes, storyteller, rap artist, producer, journalist, actress, teacher, writer, cable news anchor and special musical guest: Mommytonk all the way from LA! Don't miss this special Mother's Day Show on Sunday May 10th 6:00 PM.
Buy a VIP table of 10 for the price of nine and have a table exclusive for your friends and family.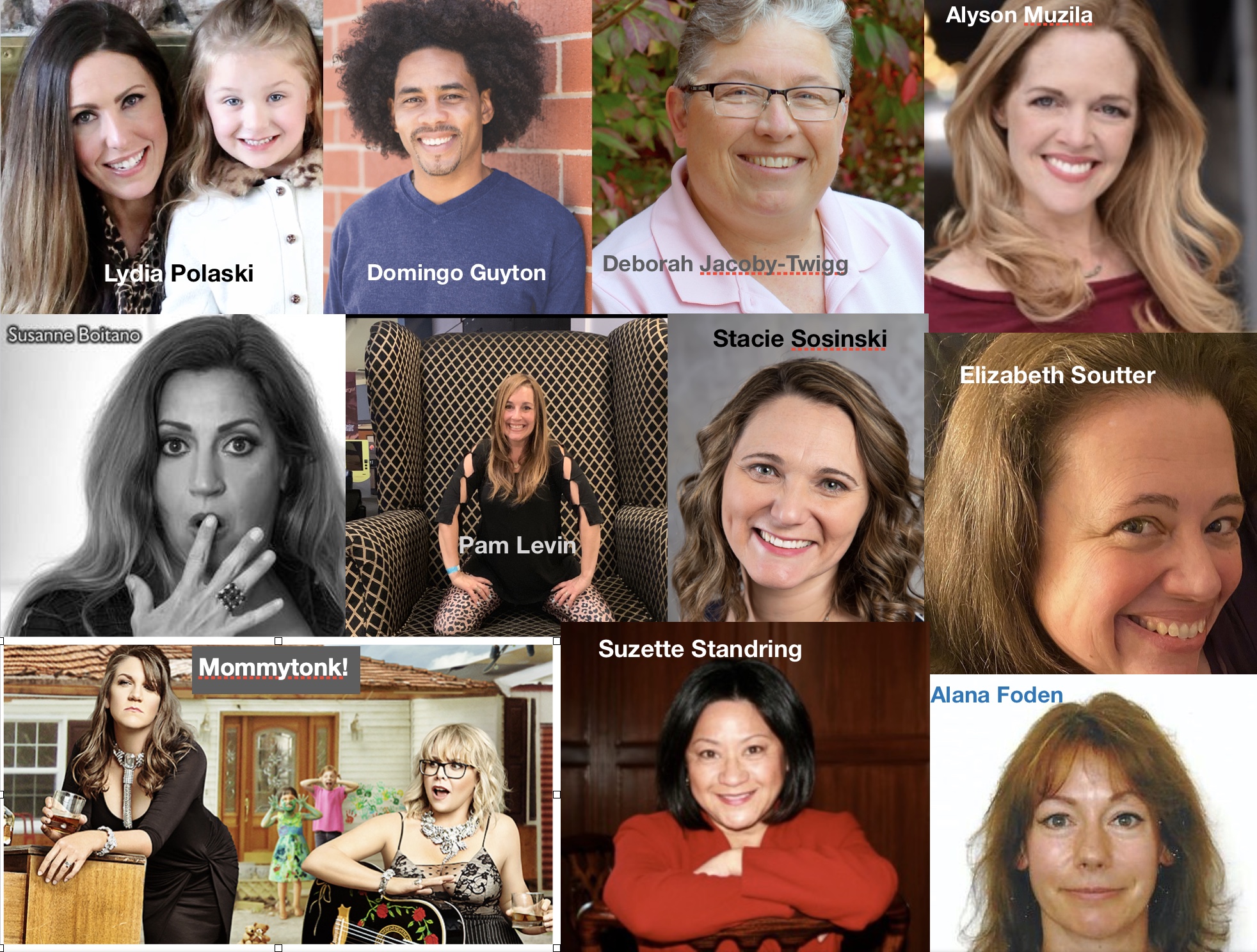 Bios of our amazing cast:
Lydia Hamilton Polaski, originally from the Silicon Valley, is wicked proud to call South Boston her home. After earning a Master of Communication Management from the University of Southern California (Fight On!), she decided to spend time with local nonprofits building their brand and reputation in the community. Correspondingly, she also plans local events ranging in size from 50 to 5,000. For all that is being developed in South Boston, she is most concerned about conserving the health of the neighborhood, which is why she has touch-points to so many local causes. Lydia also serves on the board of the South Boston MOMS Club, is actively involved in Girl Scouts, and Hub Church South Boston. Most importantly, she is mother to Yves (4) and wife to architectural designer, Chris.
Domingo Guyton, President of He's The Same Movie, Inc. was born and raised in Mattapan, MA where developed a profound understanding of urban culture from his every day encounters. The early years of his life are documented in two books Teens with the Course to Give featured on the Oprah Show in 2000 by Jackie Waldman and Passionaries by Barbara Metzler. He's been in music videos, produced over 250 songs and his new film Footprints in Concrete was nominated for best documentary in the 2016 Bronzelens Film Festival in Atlanta. www.domingoguyton.com
Deb Jacoby-Twigg and her wife Mia are the proud moms of Noah and Nate who attend Lexington High School. She has worked in the realms of affordable housing, homelessness, AIDS/HIV, information technology, teaching, fund-raising, non-profit leadership and consulting. Most recently, Deb co-developed and co-facilitated a course entitled "Dismantling Racism in Our Town." Deb made her storytelling debut in October at Voices on the Green in Lexington. This is her second storytelling performance.
Alyson Muzila is thrilled to be a part of the ExMo Boston cast, after seeing the show in numerous locations. Born and raised in the Midwest and West, Alyson has lived in Boston for the last twenty years. She is a former doula, a mom of 4, a film and stage actor, and a nonprofit activist who works on sustainability, education, and autism issues. She currently anchors and co-writes a local cable news show called the Wes-TEN, an SNL-inspired effort intended to get her townfolk to laugh a LOT more than they do. And to hear local news, of course. She thanks her family, friends, and the ExMo cast and crew for this amazing experience. FB: #NEActormom IG: @Alyson.Muzila.Actor
Jersey native transplanted to Boston, Susanne Boitano went from interviewing comedians such as Dave Chapelle and Richard Lewis to trying out her own stand-up material. She's performed at the MassMouth Storytelling finals; Women in Comedy Festival; Boston Comedy Festival and North Shore's Last Comic Standing. Her absurd realism takes everyday issues and blows them up funny style for everyone to enjoy. She lives with her family in Newton.
Pam Levin producer and star of this sold out show: http://talesofmodernmotherhood.com IG: @talesofmotherhood
Stacie Sosinski lives on Long Island with her two lively children, supportive husband, equally adoring dog and two mildly interested cats. She has a BA in Education and an MA in History which have enabled her to teach for the last 14 years. Since she has spent most of her adult life thinking about the pasts of others, she thought it was time to consider her own. She regularly tells stories in her classroom, but her audience is mandated to attend. Expressing Motherhood will, therefore, be her first official storytelling experience.
Elizabeth Soutter is a former Congressional Press Secretary, a former NASA public affairs staffer; a former talk radio show host, opinion columnist, Harvard, Tufts, and Boston University Writing instructor. A former eensy-famous blogger. She is a writer, a single mother, and, once again, a blogger. www.elizabethbsoutter.comhttp://www.elizabethbsoutter.com https://www.facebook.com/elizabethbsoutter https://www.instagram.com/ebsoutter/
MOMMY TONK http://mommytonk.com is a musical comedy duo based in Los Angeles. These two saucy moms blend their ability to harmonize and curse perfectly in a honky-tonk style. Shannon Noel & Stacie Burrows weave their irreverent stand up comedy and heartfelt storytelling into the prettiest, filthiest music you ever did hear. Their debut album NAILED IT is available online via their website and all streaming services.
Often backed by THE ASSLESS CHAPS, a fiddle-based American roots trio, MOMMY TONK has performed in LA, Austin, Chicago, Louisville, and Nashville including: The Comedy Store, Flapper's Comedy Club, Throckmorton Theatre, Stagecoach Country Music Festival, The House of Blues, Zanies, The Boston Comedy Festival and they are frequent performers in the national show Expressing Motherhood. MOMMY TONK is not safe for work, children, or basically anyone who has any standards.
Suzette Standring is an author, journalism teacher, and a syndicated spirituality columnist with The Patriot Ledger and GateHouse Media, proving God has a hilarious sense of humor. IG: Suzette_Standring Twitter: @Suzette_Stand Suzette Martinez Standring, Executive Director-National Society of Newspaper Columnists Author, The Art of Column Writing, The Art of Opinion Writing www.readsuzette.com
Alan Foden is a hilarious stand up comedian who will be sending in her bio....