Express Your LOVE with Your Creativity! Valentine's Day Ikebana Workshop
Description
Be My Valentine! Express your LOVE through your beautiful creativity this Valentine's Day!
Join us on February 2nd, Friday to Create and Gift an "Ikebana inspired" flower arrangement of your own to someone special in your life or to yourself. Michiko, Certified Ikebana Artist, will show you how!
All are welcome! Couples, Singles, or Group/Families (over 12 years of age)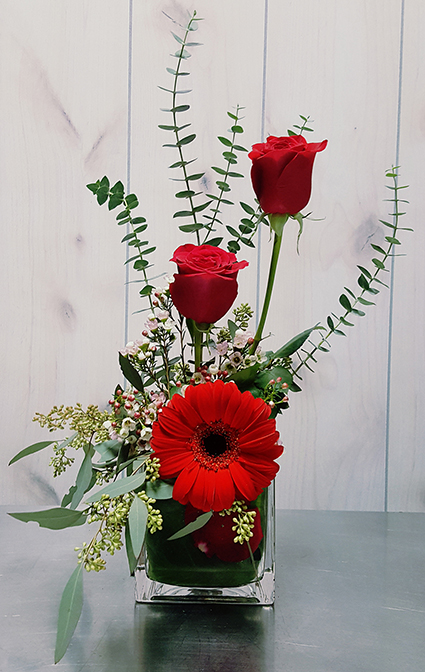 IKEBANA - Japanese flower arranging - means "Bring Life to Flowers." Michiko Kobayashi, Certified Ikebana Artist at MK-Ikebana Inspiration / Ikebana Floral Designer for Chicago Flower Company, will teach the Basics of Ikebana and Japanese Aesthetics that are fundamental to Ikebana and life in general.
At this workshop, participants will learn the following:

1) Introduction to Ikebana - Basic forms of Ikebana and a step by step Japanese flower arranging (For this workshop, wet oasis will be used instead of Kenzan which is the formal Ikebana floral pin frog)

2) Japanese Aesthetics - The fundamental philosophies and concepts of Japanese aesthetics
Cost: $55, with an Option to upgrade the container at additional charge (see "Ticket Description" for couple/group discounts)

All required materials are included in the cost. Materials for this workshop are pre-selected by Michiko; however, participants will have a chance to purchase any preferred flowers after the workshop at the site.

What is included in the cost:

* Materials for your Valentine's day Ikebana arrangement
* One message card - Write your own message

* Glass square container 5" x 5"

* Wet Oasis

* Refreshments - Hot Green Tea & Chocolates

About Chicago Flower Company:

Please visit: Chicago Flower Company

About Michiko Kobayashi:

Please visit: MK-ikebanainspiration
Reivews
"Michiko's Ikebana-inspired flower arranging workshop was a lovely experience. We were welcomed with open arms by Michiko and Steve(store owner), and felt right at home in their store. The workshop itself was well worth every penny. Michiko spent time explaining the aesthetic principles of Ikebana, and made sure that we felt comfortable as we worked. She embraced our creativity and individuality while ensuring that we adhered to the principles of Ikebana. The cherry on top: hot green tea and delicious chocolates. In the end, we left with our own beautiful arrangements that we shared with friends and family! I would highly encourage anyone interested in arranging to attend this workshop." - Saachi
"I personally am not too great with writing reviews.
I either like something or I don't. And I absolutely loved your class!!
I loved the flower shop and how personal and intimate you and Steve made the class.
I loved how you explained the concept of Ikebana and the arrangement you had chosen to teach that evening (it helped that purple is my favorite color:))
I would definitely go back there for another class." - Mona