The Winter Film Festival Streaming on Smart TV devices: Submit Your Project Today
About this Event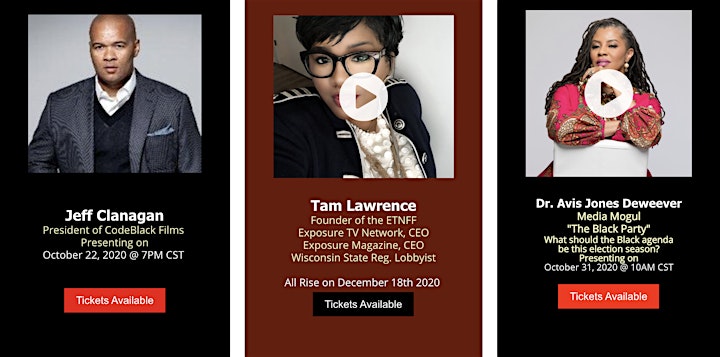 Exposure TV Network Winter Film Festival
https://exposuretvnetwork.com/winterfilmfestival
Exposure TV Network: Winter Film Festival is under the directive of 7-year-old advocacy- media organization serving over 87,409 subscribers annually with year-round content digital and print publishing through Exposure Magazine, a lifestyle publication best known for exposing its readers to societal issues and practical solutions.
The media organization's draw to incorporate a seasonal film festival was cradled by a humanitarian project that would expose cultural differences, celebrate the diaspora of African Americans in cinema and video content creation, along with answer valid questions as to how we the people can re- humanize how we see one another. It will be the first advocacy- media film festival of its kind to bring professional and amateur filmmakers and video content creators together.
THE POWER OF FILMS
Since motion pictures were invented, audiences have loved how they tell stories. Movies enabled people to travel the world vicariously, and experience tragedy, love, and nearly every other emotion. Movies spread quickly, making them one of the most accessible and beloved forms of entertainment in the world.
T film reflects society, both present, and past. A film and its innovations sometimes must catch up to society but sometimes it leads to society too. Movies are stories, movies are people who come out with ideas about something they want to say, something they want to tell someone.
Projects are based on the following criteria:
Narration
Origination
Characteristics
Script
Innovation
Experimentation
Lasting Impression
Improvisation
Cinema Photography
Films selected for this program will compete against one another for jury prizes and an audience award.
THE GIVE IS GREATER THAN OUR ASK
SUSTAINABLE OPPORTUNITIES
Exposure TV Network "Winter Film Festival" offers its sponsors, collaborative partners, and speakers an array of unique opportunities to engage with our audience, while you have an opportunity to aligning with both a diverse group of film producers, movie lovers, content creatives, and most importantly your company will have an opportunity to share its moral obligation to speak out and speak up.
OPPORTUNITIES FOR BRAND SPONSORSHIP INCLUDE: • Virtual marquee registration branded displays
• Pre-film trailer advertising
• Social good documentary hosting
Exposure TV Network Winter Film Festival also plays host to a series of nightly events that offer sponsors the opportunity to entertain attendees in an intimate setting while having title/host ownership of the festivities.
nettles@rlassc.com
https://exposuretvnetwork.com/winterfilmfestival
Awards & Prizes
AWARDS & HONOREES TBA at a later time.
Rules & Terms
Submissions must be in MP4 format.
Dates are given subject to change
COPYRIGHTS
By submitting your film to our festival you agree that your piece of work (full film, trailer) can be uploaded/embed on our website. The filmmaker/institution that is submitting the film must own the rights to do so and is responsible for the content they are providing. By submitting, the filmmaker allows DMOFF to create a page for their film without infringing the copyright of any kind of form. Filmmakers can make a request to remove the film link at any time.
FESTIVAL COMMITTEE
The decision of the Festival Committee is final and no correspondence will be entered into. The decision of jury members will be final and accepted by all no inquiries or arguments will be entertained The organizer's reserve the right not to award any or all of the prizes. Festival Director reserves the right to make all decisions about the festival.
DISCLAIMER
The applicant agrees to have read and accepted the rules & regulations for participation in the Direct Monthly Online Film Festival The applicant confirms that he/she has the requisite authority or has obtained the requisite authority from the producer/right holder to enter this film in the Direct Monthly Online Film Festival and make available the print for screening. Under NO circumstance, the authorities of Direct Monthly Online Film Festival will not entertain or be answerable to anyone else apart from the applicant.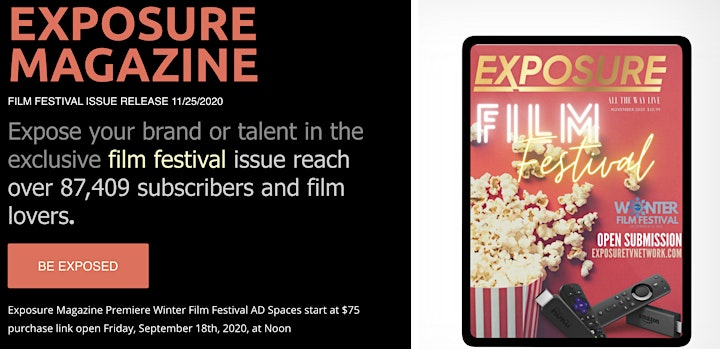 African American women gather to discuss the hurdles, pains, and achievements black women have endured living in America. The org. will be presented to celebrate the opening for a sisterhood alliance. Learn more purchase your ticket.