Exposed, Targeted & Breached: Your Business Has Already Had A Cyber Attack (Oak Brook, IL)
Date and time
Tuesday, July 21, 2015 · 8:30 - 11:30am CDT
Location
Hamburger University 2715 Jorie Boulevard Oak Brook, IL 60523
Description
Registration & Networking from 8:00 - 8:30 A.M. / Continental Breakfast will be served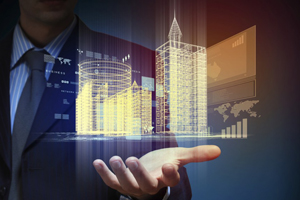 Most companies take over six months to detect data breaches. It was recently reported that the average commercial business is faced with continuous attacks and most of those organizations are unaware a breach has occurred.
Businesses are facing ransoms, corporate take overs and their information being sold on the black market. The best case scenario is that the cyber thieves simply hold the data for ransom – forcing the organization topay top dollar to purchase it back. However, these thieves know that the data stored by commercial businesses, public entities and organizations is valuable - ranging from trade secrets to sensitive customer data. If accessed, this data can be sold on the black market for high prices. The threat of private and secure information being leaked for the world to access creates an entire new set of concerns for businesses.
Business owners of all sizes continue to function under the false belief that they are protected and their IT department is mitigating potential breaches. When in reality, they have already been breached.
Agenda
Technology
How a data breach happens

Types of security that can be used to prevent them

What to do once one takes place
Employment Law
Employment-related issues

Impact on employees
Insurance
What types of coverage are provided generally

The specific types of coverage available for data breach, etc.
Civil Liability & Notice
Review of state and federal laws impacting data breach

Notice requirements when a breach occurs and how those impacted are to be notified

Impact of internal notice procedures

Causes of action and a discussion about the status of civil litigation following a data breach

Types of penalties and damages being imposed

Analysis of how to minimize liability risk after a data breach
Speakers
Michael Quilty / Information Security Network Architect / Peters & Associates
Michael Quilty is a highly certified subject matter expert in the field of CyberSecurity and has consulted on information security programs for government agencies including: U.S. Department of Defense, U.S. Courts, Massachusetts' Department of Workforce Development, and the U.S. Department of Agriculture. He has spent over 30 years in the Information Technology industry, with the last 15 years focusing on Information Security, including information assurance, certification and accreditation, and vulnerability testing and assessment. Mr. Quilty has also been in a lead position at NIST on information assurance programs for FISMA authorization and accreditation.
Violet M. Clark / Partner / Laner Muchin
Violet Clark is a partner at Laner Muchin and, also, serves as a Hearing Officer for the City of Chicago Commission on Human Relations and the Cook County Human Rights Commission. She represents management in employment law and labor relations matters before the EEOC, the Illinois Human Rights Commission, state and federal courts, wage and hour matters before the Illinois and United States Departments of Labor, affirmative action matters with the OFCCP, as well as collective bargaining negotiations, contract drafting and interpretation, grievance handling, and unfair labor practice matters before the NLRB and problem-solving in most, if not all, facets of the employer/employee relationship.
Stacy D. Fulco / Partner / Cremer Spina
Stacy Fulco is a partner and member of the law firm Cremer Spina in Chicago. Her practice focuses on the representation of retailers, restaurants and hospitality companies. Stacy has been published and spoken about many security issues impacting the retail and hospitality industries, including concealed-carry policy and liability issues, security manual preparation and tips on hiring security staff. Stacy also publishes a blog addressing legal issues that impact the retail, restaurant and hospitality industries (www.stacyfulco.com).
Mike Richmond / Sales Executive / Horton Group - Risk Advisory Solutions
Mike Richmond is a risk advisory consultant with The Horton Group. He has spent the past eleven years consulting mid-market businesses and organizations on how to coordinate insurance programs alongside proper risk management policies and procedures. Much of his focus has been in the crime and cyber liability fields, addressing coverage for network security, business income loss, and electronic banking loss.


About the organizer
The Horton Group is an insurance, employee benefits and risk advisory firm. We specialize in helping clients turn costs and risk into competitive advantage, and growing the business for tomorrow. Our business is about helping you achieve a higher level of performance. The Horton Group has the people, insight and innovation to get ahead of trends, and offer new ideas on critical challenges. 
Check out our Upcoming Events, Industries, and Future Forum.