Export Distributor Agreement Seminar Lincoln
About this Event
Join the U.S. Commercial Service and the Nebraska District Export Council for a seminar on export distributor agreements.
Attorney Grant Leach from the law firm Husch Blackwell LLP will share his extensive knowledge about:
Scope of appointment – including exclusivity, product lines and territories;
Commercial terms for order submission, delivery and transfer of title;
Compliance requirements for exporters and foreign distributors under U.S. export controls, trade sanctions and anti-corruption laws;
Intellectual property rights;
Term, renewal and termination considerations; and
Choice of law and dispute resolution provisions.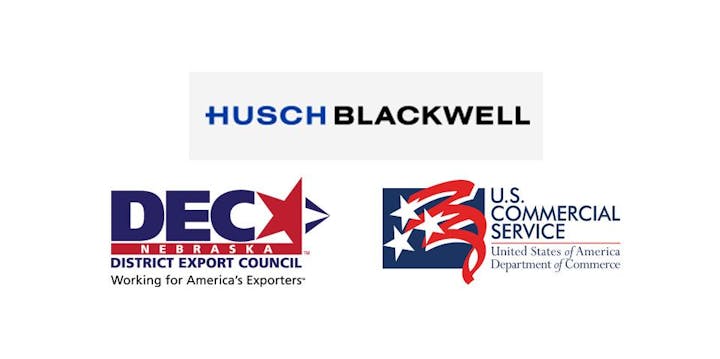 About the presenter...
Grant Leach, Partner, Husch Blackwell, has extensive experience in helping clients navigate complex issues related to international commerce and its associated compliance challenges. Grant regularly helps businesses with negotiating foreign distributor agreements and other legal issues that arise in establishing and maintaining an international distribution network. As part of his practice, Grant also advises clients on requirements under the US Foreign Corrupt Practices Act (FCPA), Export Administration Regulations (EAR), International Traffic in Arms Regulations (ITAR), trade sanctions administered by the Office of Foreign Assets Control (OFAC) and other import- and export-related regulations.
Questions?
Meredith Bond, U.S. Commercial Service - Omaha, meredith.bond@trade.gov