ExpoCannabiz Business Conference & Cannabis Investing Forum & Pitch Contest
About this Event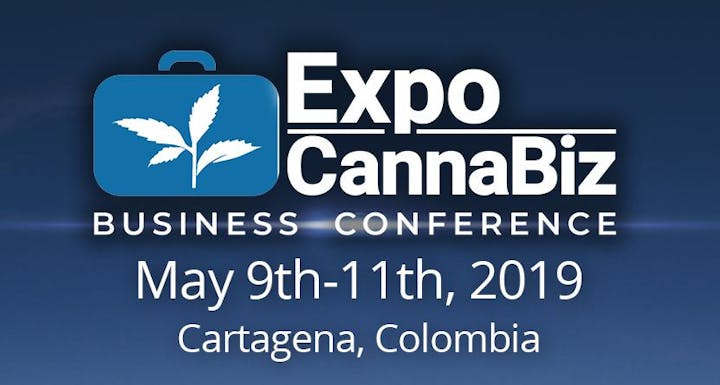 ExpoCannabiz is the first Cannabis Industry Business Conference and Expo in Colombia and South America.
The ExpoCannaBiz Business Conference and Expo provides attendees the opportunity to network with Cannabis industry professionals, investors and global exhibitors at the beautiful Cartagena Convention Center. This event is made for industry professionals and designed and managed by Cannabis industry professionals.
Keynote Speakers include:
Vincente Fox, Former President of Mexico, Past President, Coca Cola, Mexico and appointed Board of Director Khiron Life Sciences.
Steve DeAngelo, a leading cannabis rights activist, Co-founder and Executive Director of Harborside, a cannabis dispensary, and co-founder of The Arcview Group.
Juan Manuel Galan, Senator of Colombia for three consecutive periods (2006-2018), promoter of the most important drug policy reform in Colombia and Author of the Medical Cannabis Law and promoter of the drug policy reform.
Schedule of Events
ExpoCannabiz Business Conference & Expo - Friday, May 10th & Saturday, May 11th
Cannabis Investing Forum & Investor Pitch Competition - Thursday, May 9th
Marijuana Business Crash Course - Thursday, May 9th
ExpoCannaBiz is seeking:
Speakers, panel leaders, sponsors, exhibitors marketing and media partners and press.
Colombia Cannabis Market Opportunity
ExpoCannabiz is an opportunity for companies and investors to travel to South America and learn about the explosive growth in the Columbia and Latin America markets.
Grow your global Cannabis network with global companies and investors currently dong business in Colombia.
Expand and explore partnership opportunities to reach the Latin American, North American, and European Hispanic and Spanish speaking markets.
Legal cannabis sales within the region are expected to rise to $12.7 billion by 2028.
"Latin America has a prospective market of over 500 million adult use customers and 4.3 million patients, making it a core priority in cannabis companies' global strategy. Its low-cost agricultural exports and increasing support for the legalization of recreational cannabis means it could play a pivotal role in the international cannabis industry."
Colombia is aggressively promoting cannabis exports.
Cartagena, Colombia - The Heroic City
The major port city of Cartagena, known as The Heroic City, will be the the location of the ExpoCannaBiz and Cannabis Investing Forum events. Cartagena is a thriving tourist and business conference travel destination located on the northern coast of Colombia in the Caribbean Coast Region.
Who we are inviting and who should attend!
Companies and Investors who want to connect with the Columbia, Latin America and Hispanic Cannabis Markets and Business Leaders
Cannabis, CPG and Health and Wellness Companies
Family Offices
Accredited Investors
Angel Investors
Wealth Managers
Venture Capital Funds
Private Equity Funds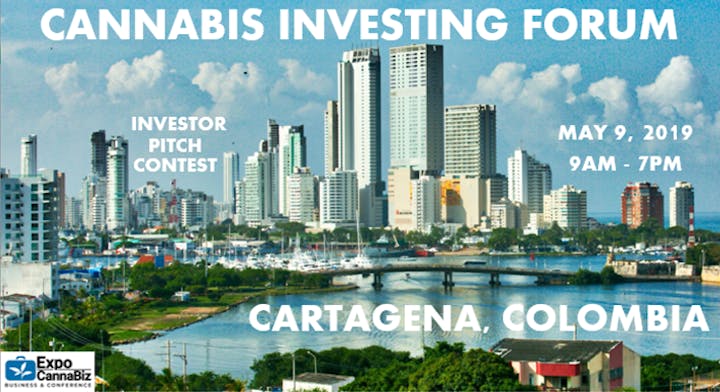 Cannabis Investing Forum & Investor Pitch ContestThe Cannabis Investing Forum & Investor Pitch Contest is a one-day event on Thursday, May 9th that will be held at Hotel in Cartagena, Colombia.(Address will be emailed to registered investors and attendees only)
Agenda: Thursday, May 9, 2019
8:00 AM – 9:00 AM Registration, Breakfast and Networking
9:00 AM – 6:45 PM Cannabis Investing Forum and Investor Pitch Contest
6:45 PM – 8:00 PM Cocktail Reception
8:00 PM – 12:00 PM VIP Party
The event will feature:
Networking breakfast & lunch, refreshment break, exclusive cocktail reception and VIP party
Keynote Speakers, Panels and Industry sessions
Networking
Special guest speakers
Exclusive Access to Investors and Investment Experts
Pitch Contest and Awards
Investor Complimentary Pass
Qualified investors can obtain a Complimentary Pass by emailing: brad.turner@expocannabiz.com
Apply to Present at Investor Pitch Contest
Cannabis companies raising capital and would like to present should email: brad.turner@expocannabiz.com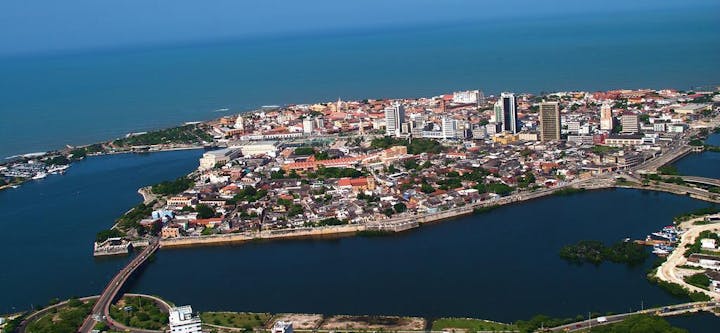 Cartagena, Colombia
Cartagena is a port city on Colombia's Caribbean coast. By the sea is the walled Old Town, founded in the 16th century, with squares, cobblestone streets and colorful colonial buildings. With a tropical climate, the city is also a popular beach destination. Reachable by boat are Isla de Barú, with white-sand beaches and palm trees, and the Islas del Rosario, known for their coral reefs.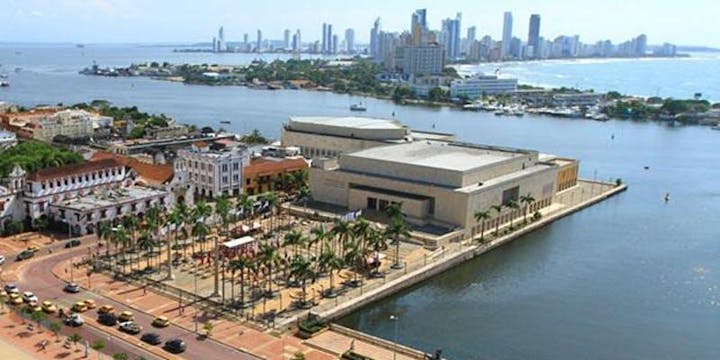 Cartagena's Premier Convention Center
The ExpoCannabiz Business Conference and Expo will be located at the Cartagena Convention Center located at the heart of the historical center.
The Cartagena Convention Center boasts more than 30 years of experience as one of the most important convention centers and congress venues in South America.
Getsemaní, Calle 24 Nº 8a-344, Cartagena de Indias, Colombia