EXPO'19 "Creating Connections & Business Success In A Changing Market"
Description

Indian Country's Premier Procurement Conference & Trade Fair
Starting with Power Presentation Sunday through our Monday Afternoon Tribal Leader and enterprise focused Infrastructure Summit and through Procurement Super Opportunities Tuesday, this event will leave you inspired, connected and armed with information to grow, start and scale your business for success.
There is no greater value in Indian Country conferences - we are here to help your tribe, tribal enterprise, ANC and/or American Indian/Alaska Native business grow! Don't let our accessible registration rates fool you, this event will benefit your skillset unlike any other.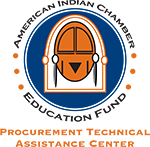 As an added value to the EXPO you have access to our wonderful staff of tribal, tribal enterprise and American Indian/Alasksa Native business business building experts from our American Indian Chamber Education Fund-Procurement Technincal Assistance Center (AICEF-PTAC). Our PTAC staff will be available at scheduled times throughout the conference to personally consult with you.
Also, don't forget about our Jr. American Indian Chamber Youth EXPO - Tuesday, July 16 - the game is on for Disneyland passes to the winning crew! We host your tribal youth group to an amazing day of entrepreneurial development, fun competiton, swag, snacks and a luncheon with access to Indian Entpreneurs, tribal leaders, corporate giants and government agencies.
---
We love to sizzle in the desert at the beautiful...

Hotel Reservation Hot Line :
Toll-free group reservations line at (800) 854-1279
Agua Caliente Resort
32-250 Bob Hope Drive
Rancho Mirage, CA 92270
American Indian Chamber Expo 2019 or by the block code of 1906AICE

Special room rates:
Very limited rooms for Friday and
Saturday evenings at $183.99
Sunday evening at $159.99
Monday through Wednesday evenings at $120.00
more details on the hotel go to: www.hotwatercasino.com